Help us take OCR to the next level by supporting us on

Download MP3
5,835,548 bytes, 4:00, 192kbps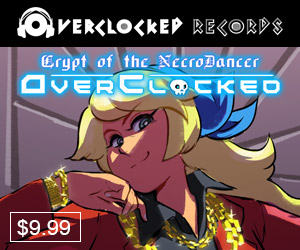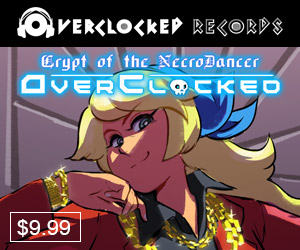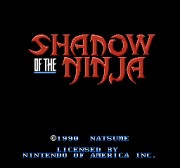 If memory serves, Natsume was founded by employees that left Konami (maybe some from Capcom, too), which might explain why Shadow of the Ninja's soundtrack bears a marked resemblance to Club Kukeiha's compositional style, specifically Castlevania. We've gone awhile without BrainCells, and we're glad to have them (him) back, as Marcos' initial Super C submission almost exactly a year ago was some hot stuff. This time it's gone from shootin' skillz to ninja skillz, though the weapon of choice is still balls-to-the-walls metal, apparent immediately from the crunchy, rolling intro. After some tradeoff guitar shrieks, the nicely harmonized melody comes in at 0'38", and at 2'01" you get a slick rising synth line that's straight out of the songbooks of Simon Belmont. There's even pipe organ later to seal the resemblance, but I ain't complaining, as it's not a ripoff of the CV series so much as it is music that happens to resemble it, but stand on its own two legs at the same time. Plus, if you're gonna sound like something to any extent, pick something good, right? The ReMixer writes:
"I always loved Shadow of the Ninja. The fast paced and so full of energy songs always were in my "arrange it" list. I had this arrangement almost ready when my studio was robbed a few months ago, so I had to redo everything from scratch when I put my equipment to work in a small room at the place I'm living right now. I chose to post this song on OCR rather than some of my previous material exactly because it's a very under represented game. I think it would be a good opportunity for the users around to go back and check this real hidden treasure for the NES!

This is a heavy, guitar based arrangement, with some slow and some fast paced sections. Some synth leads were added to bring some variation to the mix (OMG the Dream Theater influence everywhere), and I even ended up doing a guitar/synth lead duet in the end that is my favorite section."
Huge bummer about the studio being robbed and what not; major kudos to Marcos for going back and reconstructing this track, as it definitely deserves some attention, and should gain some new fans for the game as well. Larry said it best:
"Good expansive cover-style arrangement with tons of personal flair and expansion. I'm generally pretty short on words with Marcos's stuff, because he never leaves any doubt as to whether there's creativity and interpretation brought to the table. Great power, great energy."
If you've never played the game, don't worry at all - if you're into rock/metal mixes, particularly of the variety that Konami soundtracks tend to facilitate, then this will be very familiar and highly energizing territory, guaranteed.