ANNUAL FUNDRAISER!! Help us take OCR to the next level by supporting us on
Sponsors: Bart Verbeek, Cynical Brit, Dave Oshry, From the Mind of Klink, Matt (aka Antidragon), Michael Beauchamp, TFBgaming, VinnyMac, Wesley "Bahamut" Cho... + hundreds of supporters! Thanks!!

Download MP3
5,284,584 bytes, 3:37, 192kbps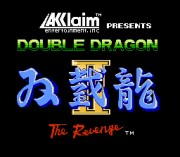 Ahh, it's been too long since our last guitar-driven instrumental rockfest ReMix, and now Sixto Sounds is here to remedy the situation with some slick DD2 work. This one's a no-brainer only in the sense that if you're into rock mixes, you don't need to think at all, and should check it out immediately, as Juan's put a lot of work into making this a full-fledged arrangement, complete with a drum solo break and a slower, more exposed guitar solo to round out the full-on rockin'-in-the-free-world action. This isn't as heavy as some other guitar instrumentals, and strikes me as more of a produced, classic rock vibe, but frankly I love that just as much - it's important to point out that "guitar instrumental" isn't a genre, just a descriptive phrase, and that each artist on OCR working on guitar-driven ReMixes has a unique sound. Mr. Medrano's got some serious technique as well, and solo licks and riffs are spot-on and precise, without being clinical. NES themes lend themselves so well to rock arrangements; for some reason, seemingly more than other consoles/computers with comparable chiptune capabilities, composers working on NES games came up with a lot of pieces that just feel absolutely natural when arranged by gitaroo men. It's not a trivial transition, however, and there's clear arrangement prowess required to make the jump, which is evident here. Honestly, there's not too much more to say - fans of the Double Dragon 2 OST or really just classic NES music in general will dig, and anyone looking for a rock fix is in for two scoops of wholesome goodness.