ReMix:

Mega Man 2 "Nuclear Flash"
Help us take OCR to the next level by supporting us on

Download MP3
4,546,255 bytes, 3:52, 154kbps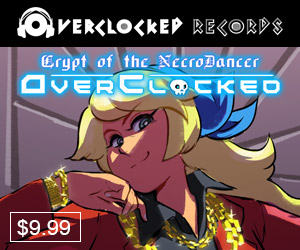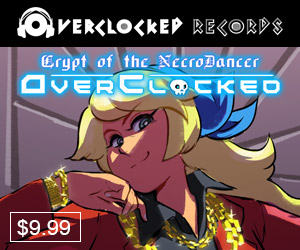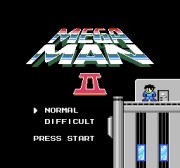 Techno-surf-rock-orchestral-chiptronica! FTW! In what's sure to be a crowd-pleasin', rump-shakin' ReMix in the tradition of "Dirt Devil", Andy and Juan (alias zircon and Sixto) follow their previous collab up with a balls-to-the-wall Mega Man 2 "Flashman" piece. And all is right with the world. Seriously, the 1700 series of mixes is getting off to a fantastic start, as already we've got some killer tracks. "Flashman" has certainly been covered up one side and down the other; he's just a boss who can't say no, it would seem, and mixers have taken advantage of his loose morals time and again, with myriad rock and electronica mixes. So, what's a ReMixer, or in this case pair of ReMixers, to do? The approach here seems to have been to pile everything PLUS the kitchen sink in, schizophrenically straddling multiple genres while retaining enough cohesion to not come off scatterbrain. Mr. Aversa writes:
"First off, credit where credit is due. This is something of an emulation of the DNB/rock group Pendulum, one of my favorite new artists. In fact, it was heavily inspired by a live performance of their song "Intro" from their LP "Hold Your Colour". In the live performance version, they used a progression that's identical to one from the Flashman theme, and had a sick guitar riff on top (quoted in this remix at 1:11 and onwards.) This striking similarity inspired me to do a whole remix in the Pendulum style, though since I can't emulate things very well I added a good amount of my own personal style. The end result is probably the heaviest remix I've ever done, with basically maxed out volume, massive drums and bass, brutal guitars (courtesy of Sixto) and some insane synth action. However, it doesn't take itself TOO seriously... there are a bunch of 1950s-style "surf" riffs plus a melodic quote from the old Megaman cartoon theme song. Anyway, Juan and I are really happy with how it came out; hope you enjoy it!"
How could one not? This is a mix that, as Andy says, doesn't take itself too seriously, has a shitload of fun, but also represents the formidable smorgasbord of arrangement and production skills he's been picking up over the years. You've got enough ideas here to spawn off several awesome mixes, but since awesome mixes in those styles have already been made, having everything enjambed into an almost stream-of-consciousness single arrangement is rather fun. ONE FLASHMAN MIX TO RULE THEM ALL!!? Or not... you may prefer mixes that are more stylistically consistent/conservative, which is cool, but one thing there should be no doubting is that this piece pulls no punches, kicks, or even off-color remarks. Subtle? Hell no. It's almost Tarantinoish, not because of the obvious surf-guitar cameo (though it helps), but rather for its sheer over-the-topness and flagrant adaptation, homage to and mutation of form. Nuclear Flash, indeed; awesome stuff from zircon and SS, who pair up quite well for these types of juggernaut arrangements.