ReMix:

Pokémon Crystal Version "14.5 West Coast Radio (EXPN Card Required)"
Help us take OCR to the next level by supporting us on

Download MP3
3,694,108 bytes, 3:01, 160kbps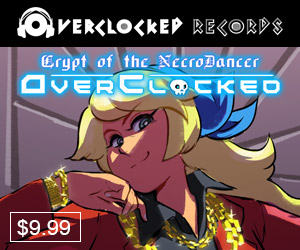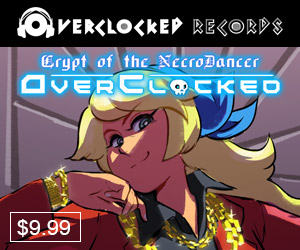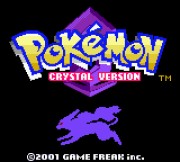 I'm writing this from my brand new PC running Windows 7 x64 with 12GB of RAM on a Core i7-950 with an 80GB Intel X25-M SSD and 2TB of HDD storage... and I'm a happy dude. So is Blake Troise, aka ProtoDome (at least one hopes), since his Pokémon Crystal mix (our first) got approved by the panel. He writes:
"The other day, when faced with the age-old question of "what's your favorite music", I decided I'd go with the Pokémon chiptunes. After a dose of ridicule I suddenly felt that warm, "I wanna listen to that stuff again" feeling. So I did. Yeah, okay, it's simplistic stuff, (chord sequences consisting of mighty C's, G's, F's and a few Aminors) but it's fun and catchy. I decided I'd honour it much. Starting off with one of my favorites, Olivine City, it felt like I just needed more than a simple, predictable tune running through it. Kinda like a normal Poké-track but with (alien to most of the original songs) an addition of variation and spontaneity.

To list all the extra tracks I've included... Urm, let me see...
0:51- Gym Theme
0:56- Pokémon Center jingle
1:22- Hypnosis/Sing jingle
1:46- R/S Pokémon Center
2:20- R/B Battle intro
2:24- Route 10
2:30- G/S Item Get
...Along with computer and "item use" sound effects. Okay! I hope that's alright then! I think I'm done here! Hope you enjoy it."
Chirpy, happy, downright euphoric tunage, but damn if there isn't a lot going on; filtered, phased drums mixed in w/ plenty of FX, including in-game, and hell, Blake even threw in some orchestra hits. Normally those trigger a strong gag reflex for me (side note: we once had a mix submitted that featured an actual orchestra hit "solo"... for real), but in this instance they're well-integrated and in keeping with the arrangement's very playful nature. Synth lead is saccharin mono-glide sweetness, through and through, and the bass is a simple waveform as well, so it all sorta mashes together in a style that's chiptuneish and flamboyant. Vinnie says:
"Very fun arrangement, reminiscent of halcyon. I like the slight queasiness you get from the samples used, it keeps this manic and edgy instead of safe. Fadeout seemed like a copout, but that's pretty much the only negative I had, and isn't a big enough deal to make it a NO. Don't do that next time. Welcome aboard, Blake!"
My thoughts exactly; while the main synth is mixed a little loud given the higher frequencies (like I'm one to talk, right?), the only real issue here is the ending; it's not just that the fadeout feels insufficient, it's also executed with haste. Blake should be able to do better next time, and here's hoping he does, but in the meantime we can all enjoy some fine Pokémon mixage, as ProtoDome joins Tweek and TO as only the third artist to get a pokémix posted.