Help us take OCR to the next level by supporting us on

Download MP3
3,986,857 bytes, 2:43, 192kbps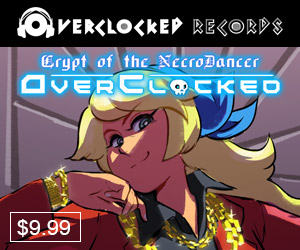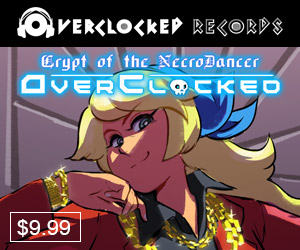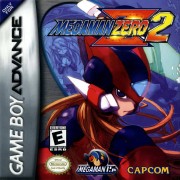 Newcomer AMT, aka Austin Thresher, writes:
"This is a remix of the opening stage of Mega Man Zero 2. Not much to say, I worked on this for a while and I'm pretty happy with how it came out, so I figured I'd submit it. Guitars / bass are real, I had fun recording them. Thanks for taking the time to listen!"
We actually have two other MMZ2 mixes, both from 2005, but neither are in this particular style, which I would describe as "Mostly Instrumental Metal/Rock" - the "mostly" is because Austin throws in some manscreams & manscreamed lyrics towards the end, after what sounds like sampled talking. I gotta say, usually for me vocals are an all-or-nothing deal: Either make a vocal mix, or make an instrumental mix, but don't pepper vocal bits around sparsely. Incidentally, I feel the same way about voiceover narration in film - commit, or excise completely. In this case, though, Austin won me over; the screamed lyrics towards the end of this really serve as more of a climax, after the arrangement has built in intensity to allow for such a new element. The initial version the artist sent in was mixed a little too aggressively and needed some polish, but he addressed most if not all of the judges' issues with this resubmission. OA writes:
"...a lot of production issues I had with the first sub have been fixed, and some of the breakdown sections really worked. Excellent synths there. Arrangement was creative, and the subtle (and the sometimes extreme) panning on some elements was very cool. Nice attention to detail. Vocals were great. That Mega Man is one angry guy! :O"
Hey, you would be too if you were an overworked franchise hero who KEEPS having to save the world every other week. This track's cool because it's highly personalized, yet the source remains identifiable. It's not something you would hear and think "remix" in any way, which is an interesting dynamic. Certainly a unique and enjoyable debut from AMT - I admit, I'm somewhat intrigued, and definitely looking forward to his next track.