ReMix:

Kirby Super Star "Ska Buffet (All You Can Eat: Clean Version)"
Help us take OCR to the next level by supporting us on

Download MP3
6,481,097 bytes, 4:27, 192kbps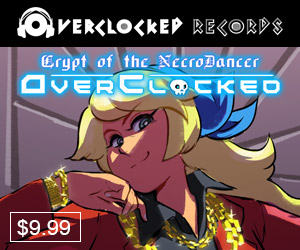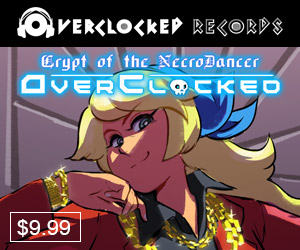 Uumph... NEW HOUSE = TONS OF WORK. Anna and I recently closed on our dream house, which is currently being painted & renovated, but all the packing, financing, and coordination takes a lot out of you. Hence the mixpost drought over the weekend & my general scarcity... should be awesome when it's done, though! In the meantime, here's a different kind of awesome - Kirby Ska! The OverClocked Plaid Muffins, a ReMixer supergroup with MANY familiar faces, make their debut with this alternate version off the yet-to-be-released Kirby Superstar album Milky Way Wishes. Arek's got it under control, people - it's gonna happen. Frontman S. Bortz writez:
"Wow. This has been one of the longest-running remixes I've ever been a part of. When it first started, it was just me and some funny lyrics trying to make a ska song. I posted it up on the OCR WIP forums in November of last year to an OVERWHELMING response to the song, most of which was insisting of putting live brass in the song. I originally just wanted a better singer than myself, but as a result, the The OverClocked Plaid Muffins was formed. Forged in the mighty brass, mixing, voices, and guitar strings of at least 8 remixers (it's a somewhat-changing rotation of roles), this is our first song together.

Let's start with who did what on this track, shall we?

Level 99 = Arrangement, Lyrics, Guitars, Drums, Mixing and Mastering
PrototypeRaptor = Brass Arrangement, Arrangement, Trombone
LuIzA = Vocals (ALL the vocals), Mixing and Mastering
Swann = Trumpets
Xenon Odyssey = Tenor Saxophone
Cyril the Wolf = Alto Saxophone
AMT = Bass Guitar
Avaris = Mixing and Mastering

There was a huge effort to get this all together and as tight as possible. Every person involved gave it everything they had. The ska style is heavily influenced by the band Streetlight Manifesto. And so that's about all I have to say for this track. Nearly the entire song is based on or around source. Enjoy and look forward to more from the group in the future! And make sure to check out the dirty version on the upcoming Milkyway Wishes project!"
Very first thoughts: DAMN SON(S)! BRASS/SAX WORK IS AWESOME! Next thought: OMG LUIZA VOCALS! Ska sometimes rubs me the wrong way, usually because of vocals that sound less punk and more frat-guy, but I'm totally, 110% sold on the attitude, the humor, and the rude, in-your-face, don't-give-a-shit sneer & sheer velocity of LuIza's vocals. Definitely, without question, the right gal for the job - she ties the track together better than the Dude's rug did his room.
The track is epic, folks.
It also, like navi's modern Parappa classic, makes me really hungry - lyrics are chock full o' awesome, decadent engorging. This isn't just ANY buffet.... this is a haven't eaten in 24 hrs., came to get down, all-you-can-eat, VEGAS hotel buffet. Tip of the hat there goes to Stevo, as well as for the arrangement, but PrototypeRaptor's contributions in that arena are pretty badass as well: part-writing is great, and sells the genre lock, stock, and barrel. PR is just a scary dude to be crankin' out epic electronica mixes and then throw down some tbone & brass arrangement like that. Guitar, drums, bass, both saxes... it all clicks. Avaris also deserves kudos - with so many parts, from different artists, I'm sure mixing & mastering this was no small feat. Vinnie corroborates:
"This is not an easy song to make and though this isn't a live recording, I think it compares in playing and production to other live recordings we have. Avaris did a good job getting instruments to show up when they needed to, and you still get the sense that a band is playing this song. Plus, Luiza pwned the vocals."
Newly-betrothed Oji adds:
"Nice job with OCR's new biggest super collab EVER. Suck it down? YES."
Indeed. I'm really loving 2011 for OC ReMix, and it's mixes like this that keep pushing boundaries & rockin' out at the same time. Memorable, indelible, and every bit an excellent example of modern, distributed musical collaboration done right.