Help us take OCR to the next level by supporting us on

Download MP3
8,095,959 bytes, 4:28, 240kbps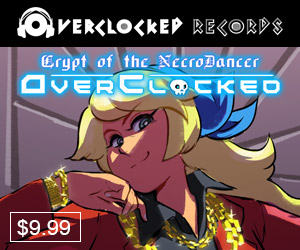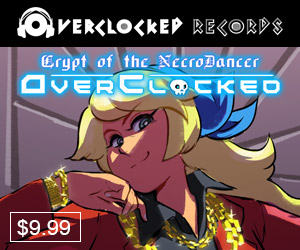 New Jack NiGHTS? Hell YES.
Newcomers DiGi Valentine & Tryezz lay down a delicious, British-flavoured, ridiculously funky jam that took me by complete surprise, in the best of ways. DiGi (and TRiPPY) actually interviewed NiGHTS creators Yuji Naka & Takashi Iizuka at the Summer of Sonic convention put together by Kevin Eva, so you'll wanna check that out too. Album Director Level 99 writes:
"DiGi is one of the most integral members of this album: he served as associate producer, helped get the artists on board, assisted in gathering the singers for The Dreamers chorus, and many other things. One big feat was him getting Tryezz on board to do an New Jack style arrangement of "The Mantle." DiGi provided the lyrics and vocals, the resulting song coming together splendidly. Get off that Mantle and break it down on the dance floor."
I just wouldn't have mentally paired up NiGHTS with rapping, or New Jack Swing for that matter, but WOW does it ever work; lyrics avoid particularly specific tie-ins to the game, but flow perfectly, and the whole jam feels authentic & immediate in a way that's really unique among VGM arrangements. The basic groove is so damn good that it DOES get leaned on quite a bit, but it's just too sexy NOT to, plus there's more than enough structural & lyrical variation elsewhere; I especially like the fade/filter outro, which echoes the fresh, soaring synth solo from the middle of track. I'll confess to a general lack of expertise & exposure to both New Jack AND hip-hop/rappers w/ British accents, but I totally dig this on every level; some of the production elements remind me of A_Rival, others José the Bronx Rican, but the overall package is unique, fresh, and brings a ton of flavor to Lucid Dreaming; absolutely fantastic & devastatingly infectious.