ReMix:

NiGHTS into dreams... "Tomorrow Should Have Been Last Night"
Help us take OCR to the next level by supporting us on

Download MP3
6,198,182 bytes, 3:41, 222kbps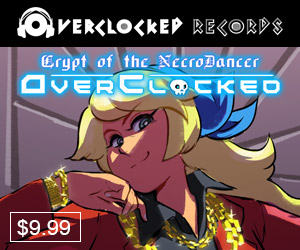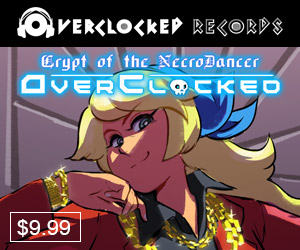 Bogglin' your noggin' with its titular temporal paradox comes another cut off Lucid Dreaming, this time from OA, w/ a vocal assist from DragonAvenger. Andrew writes:
"I loved the serene and calm, yet flowing source song, and immediately imagined it in an even more relaxed, soft rock style. One of my goals for 2010 was to improve the expressiveness of my lead guitar playing, so having a pretty naked lead tone really shines a light on the subtle vibrato and phrasing.

The song was about done, but needed a certain "je ne sais quoi," so I convinced the lovely and talented Deia to do some backing vocals, which really brought the track together, especially the ending. Nice work, Drastic Baby. :-)"
Voulez-vous coucher avec... mix? Lovely, floating guitar - the specific clean, sustained tone that Andrew achieves, coupled with lyricless vocalizing, reminds me of Cocteau Twins a lot, which is nice because I'd almost forgotten about them. If Stevo's mix conjures a feeling of racing on the wind, twisting & turning through valleys and around clouds, then I think OA & Deia have captured the other side of the metaphorical flying coin - soaring calmly in the night sky, perhaps looking down on a village or town, perhaps w/ fireworks and/or a carnival, etc.; that zen sense of hovering high above civilization, observing it in ample peace + space. If I had one salient criticism it's that I would have preferred a more mobile, discrete bassline; the tone is nice, but it feels a little too warm and continuous, and I'd have preferred more movement to accentuate each new bar or phrase in some way. This is precisely the type of genre/track where the bass is often neglected, and while it's far from being on auto-pilot in this instance, I think there was more it could have said. That being said, the purity of the lead guitar really serves the arrangement perfectly, I also concur that DA's vocals added a perfect, elevating touch, and the overall vibe is expansive, liberating, and emotional. More excellence from Lucid Dreaming that almost serves as a companion track to 'Twin Seeds Flyby' and continues to show the album's many strengths.
OA
on 2011-12-16 11:32:09
Rexy
on 2011-09-23 12:07:23