ReMix:

DuckTales "Ebbed Tides and Webbed Feet"
Help us take OCR to the next level by supporting us on

Download MP3
4,909,056 bytes, 3:21, 192kbps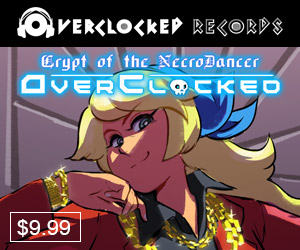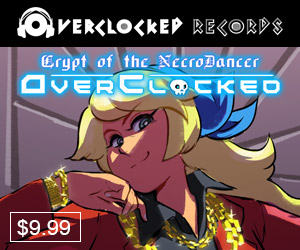 I can see the headlines now: GROWN MEN WORLDWIDE FOUND WEEPING SILENTLY TO DUCKTALES VGM ARRANGEMENT. Women, too. And actually, there's some Chrono Trigger thrown in there, for good measure. Newcomer Evory (Jeremy Ng) penned this lovely solo piano arrangement, and Doc Nano, who himself debuted back in October, performed/recorded it. The result is a touching, beautiful, emotional journey, and I don't mean that in any sarcastic or ironic sense. Jeremy writes:
"This remix was partly inspired by a piano arrangement of The Moon floating around (you know, the moon, floating in the sky, kinda) on the forums, I've no idea if the poster submitted it, but it made me realise (again) how beautiful The Moon could sound on piano, so hopefully justice was done there. Another inspiration was Godowsky's transciption of The Swan, which carried the same kind of mood I tried to convey in the opening half of the piece. The remix is nowhere as complex musically as the transcription, but hopefully a similar effect comes across. Wind Scene just sort of drifted in halfway (you know, the wind, drifting, okay nevermind), and I thought it sounded pretty natural, so hopefully it avoids any symptoms of medley-itis (the A Theme from Wind Scene has its chords/melody altered to fit in with that of The Moon, so hopefully that worked). I've said my piece (as well as about it), so yeah, hope you enjoy it! "
It's hard not to. Judges were unanimous; OA writes:
"Wow, this is very elegant, and the transition into the B section of Wind Scene was a bit surprising, but worked very well, and just damn; this is packed with really intelligent ideas and modulations, well executed, and the piano sound is good as well."
Not much else to say; the source completely surrenders itself to the arrangement, the execution is emotional, accessible, and immediate, and the addition of CT is a welcome surprise that enhances the piece's unique identity. In some ways this feels like a mix that HAD to happen, as this source tune was born for solo piano, but I'm glad that it "happened" with such class, contemplation, and feeling; beautiful!