ReMix:

Bastion "A 'Kid-pella"
Help us take OCR to the next level by supporting us on

Download MP3
3,390,301 bytes, 2:18, 192kbps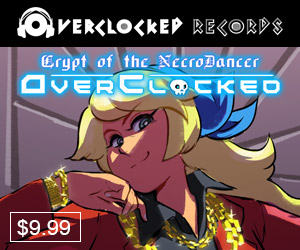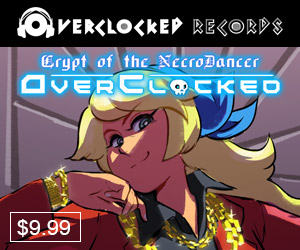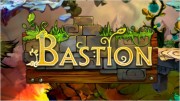 And now for something COMPLETELY different... Newcomer Square Law (Alex Gelinas) sends us our first Bastion ReMix and one of our only a cappella arrangements to date:
"The song I remixed is "Setting Sail, Coming Home" from the Bastion soundtrack by Darren Korb. I've titled this arrangement "A 'Kid-pella" - for (hopefully) obvious reasons, haha. The arrangement was created by listening to the original and creating new counter-melody and pad parts based around the melody and general chord progression. It was then produced by recording myself and a bunch of friends separately singing along with a guide track that I created with a MIDI file, then mixing & mastering was done entirely in Logic."
First off, let me take this opportunity to say that Darren's work on Bastion was PHENOMENAL & definitely a prime example of a great modern game soundtrack with fresh ideas. The game's key component of reactive narration was obviously a defining aspect of the audio, but it wouldn't have worked half as well without his beautiful & complementary score. It's been awesome to serve as an audio judge for the IGF awards the last couple years, where Larry & I have both had the honor and privilege of discussing game audio with Darren, Laura, and a bunch of other uber-talented folk.
The original is a dramatic vocal track with a really distinct progression & male/female vocal exchange that reminds me of Damien Rice; the minimalist, relatively conservative arrangement Alex has come up with makes the comparison to songs like 'Volcano' even more resonant, and I personally count that as a huge plus. The source was PERFECTLY suited to an a capella arrangement, and this might be a pretty straightforward approach, but what's been added is good, what's been subtracted & modified makes sense, and more importantly the performances are clean & emotive. I'm so freakin' glad this exists because I love the original, and this ReMix is like a having a second, Damien Ricey all-vocal alternate take that gains a new gravitas & space from the minimalism. Kudos to Alex & company for putting something together that's intuitive, distilled, and occupies the same emotional plane as the source while offering a different perspective! (Alex details a bit more of his typical creative process over at Giant Bomb. Check it out!)