Help us take OCR to the next level by supporting us on

Download MP3
7,470,224 bytes, 4:17, 230kbps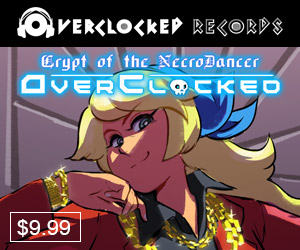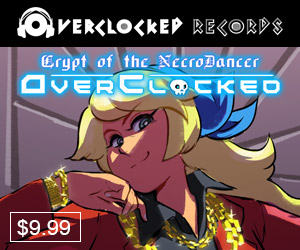 More Flexstyle from Double the Trouble! - Mr. Birch was all over that DKC3 album, eh? This time we've got another cut from the GBA incarnation; I think his comments sum things up nicely:
"When I first heard the source, it absolutely screamed "guitar-laced DnB" to me. So, with the help of my friend Paul Capps (who played the guitars and did an excellent job), this mix came about. Recommended dosage is at 110 dB, preferably with multicolored and flashing lights involved. Please rock out responsibly."
Big beats, some slippery & slimy dubstep bass, layered synths, guitars, and energy to spare make for an aggressive but very accessible jam that's toe-tapping without being headache-inducing. Smooth production makes the whole track a nice & tightly-wrapped package. halc concurs:
"not much to say - it's a nice expansive dnb arrangement with some excellent textures and production (as expected by now from Flex ). really capitalizes well on the source. the live guitar was a great touch, and I especially loved the way you incorporated it with the wobbly bass halfway through. not gonna bother trying to nitpick; this is a rock-solid mix imo. great work, Michael."
Pretty much; the quality electronic mixes that Mike's been sending our way almost makes you take it for granted, but tracks like this don't sequence or produce themselves, and this is yet another humdinger!