ReMix:

Baldur's Gate 'Hero of the Heartlands'

Download MP3
11,635,247 bytes, 7:05, 218kbps

Play Preview
Streaming preview on YouTube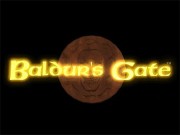 Scott Buckley (www.scottbuckley.com.au) debuts with a beautiful, striking, epic orchestral & choral arrangement of Baldur's Gate - a game with a fantastic score that we've nevertheless only posted one other ReMix of, back in 2006:
"My interpretation of one of gaming's most iconic RPG themes (in my opinion). I was terrible at playing the game as a kid, but Michael Hoenig's score captivated me. I played with the rhythms and orchestration of the themes, adding bigger percussion and some more exciting orchestral and vocal elements to bring it into a more modern, hard-hitting cinematic context. The track was sequenced in Sonar using predominantly EWQL Orchestral libraries. I hope you guys enjoy it! :)"
Really strong, memorable mix here, displaying a firm grasp on cinematic instrumentation, arrangement, and production; starting off with a subtle, eastern soundscape, Scott deftly builds tension with background vocalizing and running percussion until BAM: 1'09" hits and it's all-out WAR. DEM BRASS. I love the longer format, too - often orchestral VGM arrangements go for a briefer, cue/sketch feel, but at seven minutes and change, this ReMix is here to STAY; it's not just a skirmish or a battle, it's the whole ballgame - the stakes couldn't be higher, everything's on the table, and listeners are in for an action-packed ride on a legendary scale. Not much else to say, other than you'll have to hear it for yourself - amazing debut from Scott, who knocks it out of the park & gives a very deserving OST a Hollywood makeover that hits hard, smart, and long. Great stuff, dying to hear more!
Nobbynob Littlun
on 2013-10-27 14:25:01
Crulex
on 2013-10-19 10:54:23
Toxiceye
on 2013-10-16 02:29:45
paxl13
on 2013-10-15 10:45:35
BONKERS
on 2013-10-15 06:19:38
BlackPanther
on 2013-10-14 18:08:40
Argle
on 2013-10-14 17:07:34
djpretzel
on 2013-10-14 16:51:16