Help us take OCR to the next level by supporting us on

Download MP3
7,431,063 bytes, 5:06, 192kbps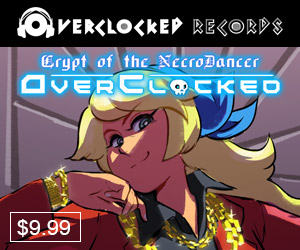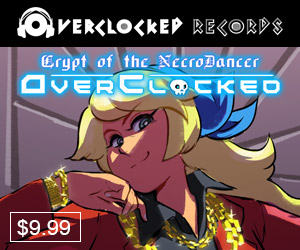 A Dj Mystix-helmed FFX mega-collab w/ Chris on violin, Sabrina on Japanese-language vocals, and Liam on guitars? Can you say "HELL yes!"?? Many of you have recently played or are still playing SE's HD update of the classic RPG, and here with a nicely-timed mix that also, in true Mansoor style, mixes in sources from The Last Story and Shenmue for a gorgeous pop ballad; Mystix writes:
"Being a huge fan of Nobuo Uematsu, I always wanted to arrange one of his compositions. "Suteki Da Ne" is one of my all time favorite videogame songs so that was a natural choice. From the beginning, it was intended to mix it with Shenhue's "Sha Hua" but I never found inspiration to do this track. Not until playing The Last Story and falling in love with "Toberu Mono". It feels like a spiritual successor to "Suteki Da Ne" which gave the inspiration to blend both tracks. So thats how we ended up with this mix.

This time around, I get this fantastic opportunity to work with some great fellow musicians. Sabrina strikes again with her awesome vocals. Her soft and sweet voice fits the song's mood perfectly. Instead of having an instrumental lead during the (Tobeu Mono) bridge, we decided to have Sabi hum the piece which resulted in a very soothing sound. Magellanic has provided some really great guitar pieces (both Acoustic and electric) that sets the foundation of the track. We also included some synth based strumming to keep the overall feel of the track intact. And lastly, Amaterasu's violins takes the mix to another level. His amazing pieces really enhances the emotional feel of the track. He pulled of all those extremely low and higher notes with a combined use of Viola and Violin.

This is our tribute to the legend Nobuo Uematsu. We really enjoyed working together to make this track. Hope you like it as well :)"
I've said it before, and I'll say it again - I really dig Mansoor's approach to arrangement, incorporating sources from multiple games/franchises to create a coherent pop/vocal presentation. This methodology allows for a full verse/chorus structure AND instrumental solos that are still drawing from various sources while creating something new in the process; it's not the type of thing that even occurs as being an option for many arrangers, and perhaps some might feel that it compromises some sort of "purity" or some such nonsense, but to me Nazar's arrangements are always respectful, creative, and uniquely lyrical/narrative as a result. Mystix' co-conspirators write:
Sabrina Valenzuela: "It was a pleasure to work with such talented fellow musicians on this remix, and being able to perform our interpretation of such beautiful and well known video game tracks. I thoroughly enjoyed the challenge of Japanese pronunciation, and loved Dj Mystix's attention to atmospheric detail within the arrangement, such as requesting that I hum Toberu Mono - which really helped give this arrangement its peaceful, soothing sound. Thank you for your time, and we all hope you enjoy listening."

Chris | Amaterasu:"This was good fun!' or if you want something more serious, I guess 'Over-emotional vibrato and slides =D"

Magellanic: "I don't have much to say other than this mix is fantastic and I'm very happy to have been part of it. When I first joined the site last year, Dj Mystix's Sunset Riders mix was one of the first OC ReMixes I listened to. Back then I would never have imagined collaborating the remixer who has produced some of my favourite OC ReMixes. As a big fan of Final Fantasy X and its soundtrack, I'm glad to see it getting some more remix love!"
For my money, I listen to "Eternal Tears" and "Ancient Dreams" at least once a month, and I'm always looking forward to hearing what he's cooked up next. Fishy's writeup was positive, but also cracked me up a bit:
"Really classy. Great decision to get the live violin in there. The groove is like half-way between ballad and porno but I can dig it. The production is ok, but the piece really shines during the suteki sections for me. Oh also that key-change is very Eurovision, you get nil pois for that."
I am actually the inventor (AFAIK) of what I call the "Eurovision Drinking Game," wherein all parties are required to do a shot whenever a song changes key unnecessarily and unexpectedly; this particular compositional vice has been used & abused in the contest for decades, so a good time is virtually guaranteed... The change here, at 4'27", is definitely a late-breaking low point for me; the entrance is disorienting and once you figure out that it's a modulation upwards to extend the final half-minute of running time, the damage is done. Not a fan, but this is a minor hiccup in an otherwise lush & emotive piece. Deia really summed it up nicely:
"This is beautiful. As usual, Mansoor does a wonderful job marrying a multitude of themes that really felt like they were made for one another. Transitions are pretty seamless, although to be picky I wasn't really feeling the keychange because it felt pretty sudden and (dare I say it) cliche. However, this is more than balanced out by the super expressive playing and singing from Chris, Liam, and Sabrina, and I'd love to hear a collaboration between the four of you again."
Ditto all of that, emphatically. Mansoor's passion for VGM and specifically in this case Uematsu/FFX comes through, all collaborators bring something to the table, Sabrina's Japanese vocal lends a very specific flavor to things, and the end result is a very smooth, classy pop ballad!!