ReMix:

Mega Man 9 "TornadosaurusRex"
Help us take OCR to the next level by supporting us on

Download MP3
8,153,847 bytes, 5:17, 204kbps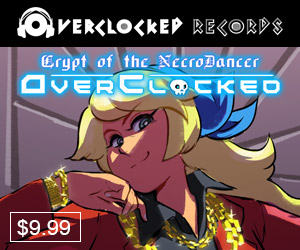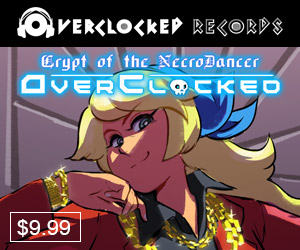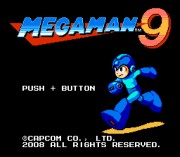 PrototypeRaptor! Been too long! 2013 was all quiet on the mixpost front for Mr. Paulsen, but 2014 can fix that in a jiffy with this very exhilarating, metamorphosing MM9 EDM track that goes from chip to dubstep to dnb and even features a late-breaking vocal bit:
"Been a while, hasn't it? I've been slowly working on a remix of my favorite theme from MM9 - Tornado Man's - since the last time I entered a Mega Man remix competition, but I've been super busy finishing up my 2nd album and haven't really had the chance to finalize it until now!

It's pretty similar in style to WillRock's excellent "Showdown" in that it takes a nod from the now-defunct band Pendulum, like my previous submission, though I didn't hear his mix until mine was about 90% finished... I guess great minds think alike?? Anyway, this track was a chance for me to really let loose with the synth solos while also incorporating some half-time dub-style breaks that are all the rage these days.

Recommended listening environment: Volume knob -> 11"
This is probably PR's most accessible, trend-embracing jam to date, but it's also well-crafted and chock full o' modern production techniques & creative arrangement ideas, as per usual. We're a bit spoiled after almost six years of diverse & compelling submissions ;) I love the CRAZYCHIP solos in the first bit - 0'57" releases the chromatic Kraken, and some chirpy Pac-Man FX transition out. 3'47" introduces a twice-repeated vocal bit that's rather anthemic and uplifting - might strike some as cheesy, I suppose, but with synth solos this flamboyant, subtlety was never really an option. I personally feel like it's over-the-topness of the good kind, not the bad, and it also serves as a nice climax to the piece's development. Larry writes:
"While talking to zircon a while ago, he mentioned that one guy he's in awe of as far as his work is PrototypeRaptor, so I'm always excited when we're posting something of Jon's. If you haven't heard of Cheetahmen II 'C.H.E.E.T.A.H.' or Final Fantasy VII 'BadAzz' or everything he's done, ya done did it wrong!

Jon kept the structure of "Thunder Tornado" intact while playing with the dynamics through constant instrumental change-ups and rhythmic shifts in the beats. The vocal drop-in from 3:46-4:11 was a great touch, followed by sweet, attention-grabbing synth comping until 4:38. (4:30... I see what you did there, PR.) The light final section mirrored the ambient intro for a chillaxing, bookend finish.

This one's comparatively less in your face than some of Raptor's past subs, but not by much; the energy's still gets heavy, don't make any mistakes. I hope Ippo Yamada enjoys this spin on his work; we've got nothing but love here for III and their soundtrack to Mega Man 9. Nice work by P-Raptor with mix #13 for a baker's dozen of quality here on OCR!"
Well said - lucky #13 is another great PR track that brings surplus creativity & energy to the table and should NOT be missed!
Yami
on 2014-05-13 15:01:45