Help us take OCR to the next level by supporting us on

Download MP3
7,400,323 bytes, 4:04, 240kbps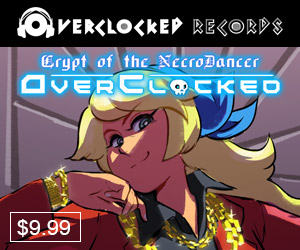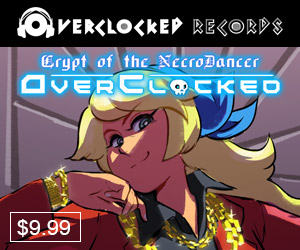 Big, badass Bowser with big, badass beats :) Sole Signal teamed up with Fishy for a heavy-hitting metal/industrial jam that has devastating drums, some nice power chords from Cain, and frantically epic string runs:
"Got another rocking mix for you guys which serves as a sequel to my "Devastation's Doorway" OC ReMix a while back. As seems to be the usual case ("Day's End," "Malevolent Mansion"), I was nearly finished with the song when I decided I needed some guitar to push it even more. Fishy was kind enough to step in with some killer guitar work that really lends it authenticity.

The completion of this remix marks another original track that I knew just had to be remixed. The bridge ties in the "Bowser's Road" theme, and the final battle theme makes a short appearance as well. This is the second part of the three-part Mario 64 trilogy I worked on ("Bowser's Road," "Bowser's Theme," and the "Staff Roll" theme). I threw a ton of different styles into this track: orchestral, rock, glitch drums, heavy drums, and even some jazz. Enjoy. Thanks for listening! :)"
Of course "a while back" is now seven years ago, but it's cool that we've got a spiritual sequel Greg's FIRST mix posted on the site! Cain splains his contributions:
"Greg was working on this track for the project and suddenly decided it needed some guitar love, so I obliged. The song was actually too low for my guitar, so I had to use my whammy pedal to detune, giving it a slightly lo-fi sound that worked nicely. It's an undeniably badass remix of a badass tune and one of the heavier tracks on the project, which I'm sure lots of people will like."
Nice :) This track could easily have done double-duty on one of the BadAss volumes, because well... it is! Album director Nutritious seems to concur:
"Channeling his classic big beat/synth/orchestra style, Greg brings the energy in a huge way with this track. With the support of Fishy (Cain) on the electric guitar shreddage, this track just screams boss battle. Bowser never sounded so good."
Ditto all that - big, bold, and brutal in all the right ways, Cain's guitars add an extra edge to Greg's overall blend of styles, making for Portrait of a Plumber's most villainous arrangement!