ReMix:

Sonic the Hedgehog 3 "SZRC Anthem (Busiest Days of My Life)"
Help us take OCR to the next level by supporting us on

Download MP3
5,213,355 bytes, 2:55, 234kbps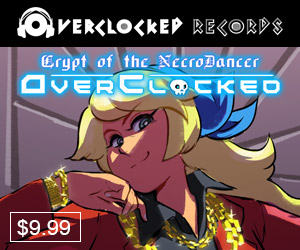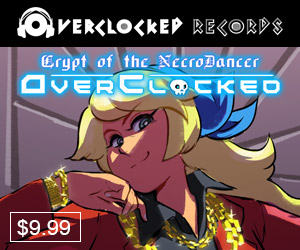 Every epic mixflood needs at least one track that's a little on the goofy side of things... Flexstyle obliges with this vocal punk-pop take on the Ice Cap & Aquatic Ruin zones wherein he primarily expresses, well... how much he enjoys his FL Studio :) OverClocked University (Stevo, OA, Deia, in this case) chipped in with instrumental assists, and the lyrics are a direct homage/reference to The Jetzons' "Hard Times" - the 1982 synthpop jam that was repurposed for the Sega Genesis into the infamous "Ice Cap Zone" theme:
"So, this was my losing track in the Sonic Zone Remix Competition 2014, but it's also the one I'm most proud of at this point. Stevo (Level 99), Andrew (OA), and Deia (DragonAvenger) all pitched in and got me some excellent instrumental tracks in the span of about three days on incredibly short notice, and they all ROCKED this track. Stevo, in particular, REALLY brought the heat with multiple layers of rhythm AND clean guitars. The vocals are done by yours truly using a crummy Sennheiser e 815 handheld mic - which is good for live vocals and not much else - SO MUCH VOCAL EQ. Didn't even bother to use a stand or a pop filter or anything while recording, because screw you, mate. (That's the punk rock attitude, right?) :-P

I deliberately chose the Ice Cap Zone theme for this competition, because I wanted to see what I could bring to an "overused" source tune. Just had to have a bit of a challenge. Well, I'm pretty sure nobody's done a punk rock spoof of the Jetzons before! The lyrics are a bit "referential," so basically the story is that I did this song during midterms/finals (for one class) week in my final semester of school. Since I also work on the days I'm not in school, I don't usually have a lot of time to work on music, hence this ode to FL Studio. Growing up is serious business, yo!

Anyways. I'm aware of a couple flaws in the vocal mixing 'n such, but I wanted to let this be since it's the first time I've done this genre. Okay, you guys, here is one with less compression, ARE YOU HAPPY NOW? I'll have something even more polished the next time, hopefully!"
The entire mix does make a little more sense if you're familiar with "Hard Times" - DiGi Valentine filled us in on the forums:
"The story goes like this:

Brad Buxer was the keyboardist from a New Wave band called The Jetzons.
This is their unreleased track, called Hard Times.
Now, those who have done their homework will know Brad Buxer also contributed music to Sonic 3 ...he should be in the credits for the game, even.
What people believe happened is that an unreleased track from The Jetzons winds it way in to the hands of MJ, who had been working on Sonic 3's music at the time. Boom! Instant level music for Ice Cap zone.

This ....this is insaaaane! And unbelievably mind blowing.

Just figured the vgm community would dig this little find. All credits go to Sonic Retro for digging this one up."
The More You Know!™ There ARE probably other, undiscovered VGM tracks out there, classics or otherwise, that were repurposed from existing material and which may eventually come to light - it's not all that surprising. This is such a high profile case though, and such a staple of the VGM fan arrangement scene, that it IS kinda mind-blowing, at least for those of us who have been listening to Ice Cap mixes for the last decade-and-a-half. Fortunately, our standards stipulate that we consider "video game music" to be as follows:
"The music must have been composed specifically for the game or first published (or recognized) as the game's soundtrack."
I know DarkeSword's a fan of the Jetzons' original as he was playing it at ConnectiCon while we were driving around looking for a parking spot:
"Love the Hard Times reference! Can't not love this. Super awesome arrangement, great use of both sources, killer performances all around. Love it."
These aren't super-mega-pro vocals, and Larry was very specific (and spot-on) in isolating the descending "studiiii-o" pitches as being the most problematic. Thing is, a 100% pitch-perfect vocal wasn't really gonna make or break this type of mix in the first place; it's unabashedly goofy and, from a certain perspective, filled with product placements and/or DAW fanboyism, in the best possible way. A bit of a scene in-joke that MAY not resonate with those less acquainted, I still think most should be able to get into the spirit, and the nod to "Ice Cap"'s recently-unearthed origins makes for a nice twist!