ReMix:

Demon's Souls "Epitaph for Boletaria"
Help us take OCR to the next level by supporting us on

Download MP3
8,465,410 bytes, 5:28, 205kbps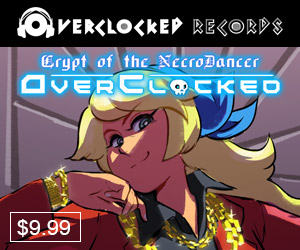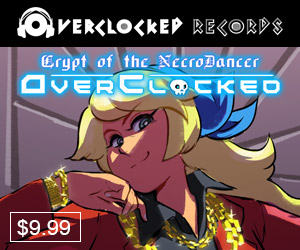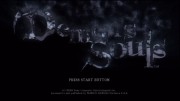 Man, I'm starting to feel like RoeTaKa's taking over OCR :) First a superb comeback symphonic Castlevania mix, then a more obscure but equally compelling cinematic arrangement from WinBack, and now this wonderfully atmospheric & dramatic orchestral arrangement from Demon's Souls - our first mix of the PS3 game, and a stunning piece that puts strings front & center and uses them WELL:
"Over Thanksgiving, there was Souls-giving (2013). Many souls came together for jolly cooperation... and I missed it. But I was there in spirit! Anyway, Demon's Souls blew me away. It really was one of those games where I thought "Psh, what's all the fuss about, can't be that good" and then I didn't leave the house.

This is an arrangement of a few different songs. It mainly blends the steady rhythm from "The Beginning" with "Maiden in Black" and ends with "Return to Slumber" as a big finish. I'm very fond of the pauses that were in "Maiden in Black," because it created such atmosphere... but how do you remix silence? I had to fill up that space and by keeping the rhythm going and, playing the strings off one another, I thought it paid off well enough. I usually always like to use some percussion, but this has none, it's pretty emotive. Even though it's very orchestral and string dominant, I hope it feels unique in its own way."
Emotive? Check. Unique? Check. The emphasis on string writing is readily apparent, the lack of percussion in this case lends a certain gravity, and the atmosphere is just so... specific. I don't really have the perfect adjective on hand, but it reminds me vaguely of Michael Nyman's score to The Piano - moving patterns, intensity, and exposed instrumentation. I have a gaming sin to confess in that I tried playing the sequel, Dark Souls... and didn't like it. It's possible that I didn't give it enough time, and it's also possible that in my old age & with my hectic schedule, I no longer have time for games with stratospheric difficulty levels. I still feel bad, but I feel a little better because I can listen to this mix and PRETEND that I'm the type of harder-core gamer that would recognize the source tune without going to YouTube :) But enough about me, let's talk about the mix. Or rather, let's let Brent talk about the mix:
"Nicely done. The arrangement is pleasing. You've expressed the harmonic richness of the original pieces and flourished their minimalist style. Production quality is smooth. Clean and tasteful."
Yes. That. This makes three excellent arrangements in a row from Alex; this might be my favorite, but regardless, it's a downright scary hat trick, scored in rapid succession, and gets a standing ovation from yours truly. Bravo.