Help us take OCR to the next level by supporting us on

Download MP3
5,408,364 bytes, 3:42, 192kbps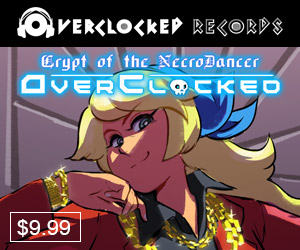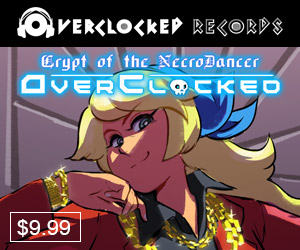 From Esther's Dreams comes a sweet acoustic lullabye/ballad vocal arrangement of "Zelda's Theme," from DusK (Dustin Branscum)
"Around the beginning of last year, I was stuck without a computer. An overheating processor (damn you, Far Cry 3!) caused me to temporarily decommission my rig while I waited for new thermal paste. Which also meant I was stuck without a way to make music the way I normally do. So instead, I picked up my newly-acquired acoustic, and decided to turn "Zelda's Lullaby" from OoT into an actual lullaby, lyrics and all. After tracking the initial version, I contacted Tuberz, who I recalled having an ocarina, to do a little solo. His ocarina was pretty out of tune, but I rolled with it anyway. The version you hear now has been given copious amounts of NewTone love to set it straight. My vocals were also spot-corrected in NewTone as well."
Obviously this theme lends itself very intuitively to such a treatment - it's not an unorthodox direction, to be sure, but Dustin's lyrics and vocal performance provide an intimate, indie, hey-there-delilah sorta vibe that works very nicely. Larry writes:
"Someone hire this man for a ballad! :-) Going this route, Dustin brings it with strong lyrics, just like his wedding reception song, "This Love, Our Love."

As with that piece, the pitch correction on Tuberz' ocarina and DusK's vocals worked well here to keep things smooth; as Jesse "The Body" Ventura says, "Win if you can, lose if you must, but always cheat!" so there's no hate from me in employing NewTone. ;-) The selective moments of vocal chorusing were also pulled off nicely.

When Chimpazilla and I envisioned what the community could do with "Esther's Dreams", DusK really nailed an ideal result for the Sleepytime disc. Here, he channels the innocence of newborns with subtle references to the heroism & beauty throughout the Zelda series for a heartfelt acoustic lullaby. Equal parts earnest, comforting, and reassuring, it's a wonderful and optimistic piece to send a kid off to their night's journey. :-)"
Well said; of course, if said kid wakes up 20 minutes later and wants you to read The Very Hungry Caterpillar ONE MORE TIME, your own personal serenity might be challenged ;) It's a straightforward, fitting, & heartfelt arrangement from DusK & Tuberz that made complete sense on the album, as Larry mentions, and the lyrics in particular fit well with the melody & feel natural. On top of that you get a legit ocarina performance, which was a very nice touch. Sweet dreams!