Help us take OCR to the next level by supporting us on

Download MP3
6,344,857 bytes, 3:53, 216kbps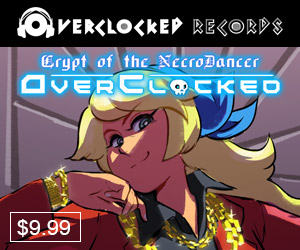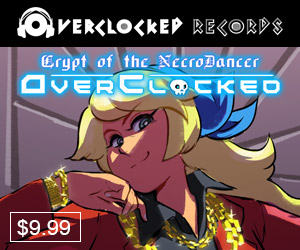 Drum solo says WHAT!? Don't hear a lot of those, but this delicious jazz + funk + blues arrangement of "The Goddess Appears" from Link to the Past, courtesy the singular & almost disgustingly talented Nostalvania (Markus), does indeed feature one, at 2'08". Other highlights include an active, interesting, & funkadelic bassline, some precise guitar writing, and tactile, satisfying EP solos:
"Alright, here is another Zelda jazz/funk remix by me. In one of his write-ups, djpretzel once said that he would like to hear a drum solo in some of my future remixes, and, well, here it is, my very first drum solo. Since it was the first time, i wasn't sure how to do it, so I actually just hit the record button and played it in live on my keyboard. And it sounded... awful. :) But, with some editing (lots of editing), I was able to create something decent.

It also was the first time I used a guitar as a solo instrument."

Source breakdown:

0:00-0:11 - Drum intro
0:11-0:56 - "The Goddess Appears" melody
0:56-1:19 - Interlude, guitar solo

1:19-1:41 - E-piano solo:
1:19-1:25 - Melody
1:30-1:34 - Melody in left hand of piano

1:41-2:05 - Guitar solo:
1:41-1:47 - Melody (guitar)
1:41-2:03 - Melody in piano comping

2:05-2:52 - Drum solo:
2:05-2:49 - "The Goddess Appears" chord progression in piano chords/kicks

2:52-3:14 - Melody
3:14-3:26 - Interlude, EP solo
3:26-3:37 - Guitar solo

3:37-3:50 - Ending:
3:40-3:47 - Melody
Breakdown appreciated, as always!
I'm honored that Markus not only paid attention to what I had to say, but actually considered the suggestion & moved ahead with it... if only I had that type of reception with my nearly three-year-old daughter :) Breaking the drum solo up with the EP chord progression hits makes complete sense and extends it out quite a bit, with each new set of bars trying a different fill/feel & keeping things fresh throughout. Drum solos can wax soporific if things go on too long without a melodic/harmonic reference point, at least in my opinion, so for me this totally works & remained compelling in its entirety.
Stylistically, I'm reminded of "The Goddess Gets Groovy Tonight," mostly because Garrett & Jordanius poured comparable amounts of funk & style into that mix, but this is a little more traditional/instrumental in its approach. Feels like a group of seasoned session players got together and worked out something they could all trade back and forth, in a natural & symbiotic way. Not much else to say - fantastic stuff, Markus picked the perfect source & context for experimenting with a drum solo, the performances are all top notch & soulful/groovy, and I love that he's trying new things, challenging himself, and still coming up with gold - highly recommended!