Help us take OCR to the next level by supporting us on

Download MP3
6,476,083 bytes, 3:57, 216kbps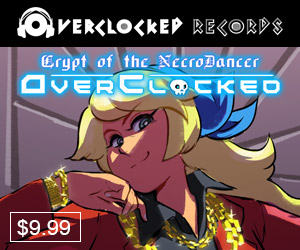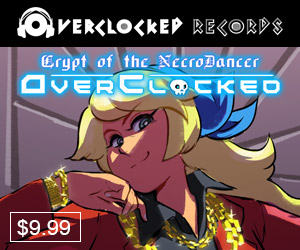 Let's get the week started off with a BLAST, as Fishy (Cain McCormack) & Cyril the Wolf (Connor Pelkey) take on "Battle 1" from FF9 on this cut from Final Fantasy IX: Worlds Apart; Cain writes:
"We had a totally different version of this track going for a long time, but we both felt something was missing and that we could do better. We were sitting on this for longer than I'd care to admit just not really happy with the direction. Then, one fine day, I was listening to some Offspring, I put the BPM up by 30, just decided to blatantly rip them off, did a stupid double-time riff for a laugh, sent it to Cyril, and then it suddenly all came together over a period of a week. Kinda kept it a bit raw on purpose (says everyone working on a tight deadline). Props to Cyril for his massive MEGA BASS."
He's not talking about a large fish. Cyril adds:
"First, when I saw this up for grabs when the album was first put up, I was instantly taken with it. "Battle 1" is one of the first songs I ever heard when actively listening to video game music... so it's very important to me. It's always interesting when you have an idea for an arrangement that you are woefully ill-equipped to pull off. Fortunately, Fishy and I had a few years to simmer on it and sped it up!!! Now we have something that's sufficiently battle-y with me contributing the initial arrangement ideas and playing the bass on this one."
Tempo is a pretty critical thing; even a couple BPM can make the difference between something feeling plodding or rushed, and big bumps can end up requiring genre shifts or inspiring completely different directions for an arrangement. The speed increase here lent a punk vein & molten, raw energy to Cain & Connor's (aka "C+C Music Factory") ReMix. It's crunchy, aggressive, brisk, & bold... not particularly concerned with unorthodox melodic or harmonic elements or elaborate sound design, just a satisfying wallop of frenzied guitars, bass, and drums. In other words, great stuff :)