ReMix:

Final Fantasy IX "Craic in the Castle Walls"
Help us take OCR to the next level by supporting us on

Download MP3
6,520,731 bytes, 3:55, 219kbps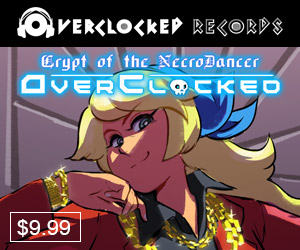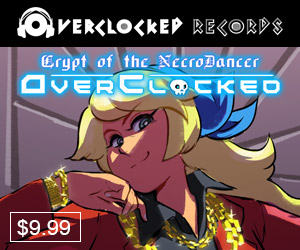 XPRTNovice (Joe Zieja) just bought a new house (congrats!), is getting all sorts of amazing VA gigs, has that book he wrote that you should check out, AND is going to be a father of TWO soon, as the Zieja family expands. Red Bull needs to get this guy as a spokesperson, because he's clearly not suffering from a lack of energy or motivation :) This amazing Celtic folk power-jam from Worlds Apart is motivating, too, and will help you channel your inner Gaelic warrior & muster some fight:
"This arrangement happened so long ago that I've kind of forgotten how it started, but Fishy and I had just finished collaborating on Final Fantasy 6 "Bad Octopus" and he said he had a gap in his FFIX album. I grabbed two tracks, "Esto Gaza" and "Cid's Theme."

Fishy always has great comments on my stuff, but he was almost enraged at the live tin whistle playing in the first version of the tune. Of course, this means I added more tin whistle in the final version. It probably contains the least amount of live instruments in any track I've done for OCR, those being only the guitar and the tin whistle, because I didn't own any bagpipes yet. Now I own bagpipes, but I can't play them.

Life is hard."
Life might be hard, but sometimes I feel like Joe makes it look easy. In the time since this was released, he's probably mastered the bagpipes and moved on to the hurdy-gurdy or some shizz ;) Tin whistle is agile, drums lend a good momentum, and the whole thing plays out like get-pumped pre-battle music from centuries ago... which is pretty appropriate. Emunator writes:
"Joe yet again proves just how one-of-a-kind he is within our community. Sometimes I think he is literally running down a list of musical styles or instruments that haven't yet been represented on OCR, and trying to cover them all singlehandedly. Can't fault him for that! :-D

Lindblum Castle's theme is heavily modified here but once you pick up on how Joe treated the source, it's all over the place and utilized in some really creative ways for both the chord progressions and lead melodies. I also have to give credit where credit is due - Joe really is as consistently-strong with sequencing instruments as he is with performing live ones. Even though this is less of a live instrumental affair than usual, he did a splendid job mixing everything together so the end result is still pretty damn seamless."
Seamless indeed; impressive from a production/implementation perspective to blend live & sequenced instruments in a such an organic, folk context... and then the arrangement itself is creative, conceptual, and works quite well. What more can you say? Watch everything Joe does, closely... he consistently puts his arsenal of talents to excellent use, and this is no exception.