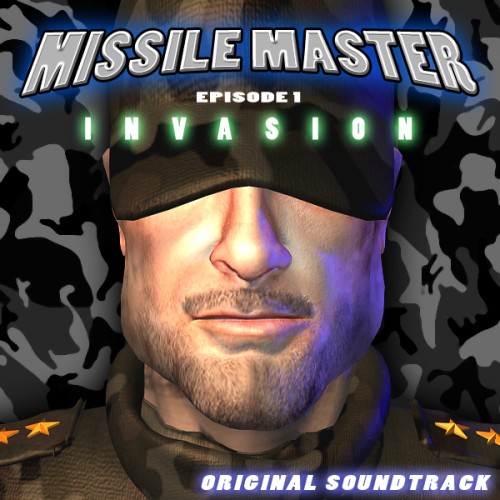 Album:

Missile Master, Episode 1: Invasion Original Soundtrack
A free
original soundtrack

album, published by OverClocked ReMix on 2011-02-28
Featuring the music of...

Disc 1
| | |
| --- | --- |
| 1. Missile Master Intro | 1:39 |
| 2. Western Theme | 2:32 |
| 3. Egyptian Theme | 3:42 |
| 4. Ice Theme | 1:18 |
| 5. Naval Airbase Hangar Theme | 3:28 |
| 6. Northern Lights Theme | 3:59 |
| 7. March (Boss Theme) | 2:39 |
Discussion
Latest 3 comments/reviews; view the
complete thread
or
post your own
.
--- Joshua Morse
on 2011-03-01 09:06:46
---
Always good to see a fellow Bad Dude put out a project! I've yet to play the game, but I've been listening to the soundtrack for a while now (as is the case with most games out there) and definitely enjoy it! Congrats, Kunal!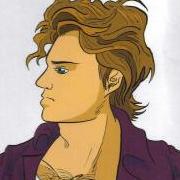 Mazedude
on 2011-02-28 21:58:18
---
Ah, good times! Congratulations to Kunal for all his hard work, and excellent composition. Hopefully this will lead to more game scoring opportunities for ya dude.
Oh, and since people are asking... yes, I helped a tiny bit. I wrote the intro script (done deliberately to be retro, campy, and ridiculous), and provided the voice of the general, while Norg brought in a hilarious 50s-style President voice. All in all it was a lot of fun.
Enjoy the game, enjoy the music; oh, and try to get to the ice stage so you can familiarize yourself with the track I remixed.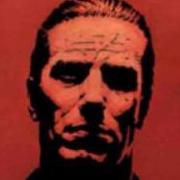 Liontamer
on 2011-02-28 20:08:16
---
Missile Master, Episode 1: Invasion Original Soundtrack [OCRO-0004]
Missile Master, Episode 1: Invasion developed by Javelin (http://javelin.com.my) for the iPhone and iPad
Track 0 composed and produced by Kunal Majmudar, voices performed by George Nowik (a.k.a. norg) as the President and Christopher Getman (a.k.a. Mazedude) as the Commander
Tracks 1-6 composed and produced by Kunal Majmudar
Contact: kunal@ktriton.com
• WATCH the trailer:
• PURCHASE Missile Master, Episode 1: Invasion for iPhone iPod Touch: http://itunes.apple.com/us/app/missile-master/id396657508
• PURCHASE Missile Master, Episode 1: Invasion for iPad: http://itunes.apple.com/my/app/missile-master-for-ipad/id364873238
While the rest of your colleagues in arms are having some R and R in Key Largo, the unthinkable happens.
Earth is invaded by aliens, and it's up to you, Sgt. Sixpack, to stop them.
Missile Master is not a shoot-em-up game, it's a shoot-em-down. All of them. Before they do any real damage.
Armed with a sixpack, a tank and a whole lotta missiles, it's all down to attitude and skill. Mano-a-slimo.
Tracklist:
00 Missile Master Intro [1:39]
01 Western Theme [2:32]
02 Egyptian Theme [3:42]
03 Ice Theme [1:18]
04 Naval Airbase Hangar Theme [3:28]
05 Northern Lights Theme [3:59]
06 March (Boss Theme) [2:39]
Composers' comments:
Javelin is an independent Malaysian/Norwegian software development company, specializing in creating games and applications for iPad, iPhone and iPod Touch. Missile Master was in the initial launch for the iPad. The team has really been great to work with... great game, lots of creative freedom for me, and reasonable deadlines!
The game itself is a fun, retro-style point-and-shoot that hails back to the old Missile Command game on Atari, but with a few upgrades in the gameplay, visuals, humor, and--of course--music.
"Missile Master Intro" -- I hired Mazedude and norg to do the voiceovers for the intro to the game. I revised the script mixed/mastered the dialog. Also, I did the background music for the dialog. They did a great job... it's pretty hilarious.
"Western Theme" -- I know as a composer I shouldn't pick favorites in my own works, but this is one of my favorite tracks that I've ever done for a video game. The stage takes place outside a US western city (like Los Angeles). I tried to take a militaristic, yet fun approach to the western culture. The guitar was a real challenge for me at the time I wrote this piece!
"Egyptian Theme" -- This is technically the second desert stage in the game. I tried to keep the military feel of the storyline going, while channeling the ideas through a distinctly ethnic mouthpiece.
"Ice Theme" -- Ice themes are always fun. This was one of the first pieces I created for the game. I took an electronic/DB approach to the track to differentiate it from the hybrid orchestral pieces surrounding it.
"Naval Airbase Hangar Theme" -- I had a lot of fun with this track. It was a chance for me to stretch both my orchestral and DB muscles at the same time! As you can probably guess from the title, the stage is a Naval Airbase Hangar. I tried to keep everything as militaristic-sounding as possible, while exploring those same orchestral ideas within the electronica genre. There are a lot of subtle elements in this one. If you listen closely, you can even hear me inhale!
"Northern Lights Theme" -- When I received the background and enemies for this stage, I was blown away by the elegant beauty of the level. I realized that I had to create a very organic track to reflect the ebb and flow of the Northern Lights phenomenon that the GFX team had captured so well. Hopefully the track reflects this.
"March (Boss Theme)" -- Boss themes are some of my favorites from video games. In fact, when I listen to a soundtrack, I usually reserve the highest expectations for the final boss track. As a result, I wanted to my track to be big enough and bad enough to signify the climax of the game. I kept this one very electronic, but I think in a way very organic to keep in step with the rest of the game. Hope it came through that way!
Kunal Majmudar
Kunal Majmudar
• Homepage: http://ktriton.com
• OC ReMix: http://ocremix.org/artist/4664/ktriton
• Twitter: http://twitter.com/kunalmajmudar
• YouTube: http://youtube.com/ktriton
Javelin
• Homepage: http://javelin.com.my
• Twitter: http://twitter.com/javelinapps
• YouTube: http://youtube.com/javelinapps
Missile Master
• Homepage: http://javelin.com.my/Javelin/Missile_M/Missile_M.html
• Facebook: http://facebook.com/pages/Missile-Master/105374879496072
• Twitter: http://twitter.com/MissileMaster
• WATCH the trailer:
• PURCHASE Missile Master, Episode 1: Invasion for iPhone iPod Touch: http://itunes.apple.com/us/app/missile-master/id396657508
• PURCHASE Missile Master, Episode 1: Invasion for iPad: http://itunes.apple.com/my/app/missile-master-for-ipad/id364873238
Content Policy
(Submission Agreement and Terms of Use)
Page generated Fri, 03 Feb 2023 23:14:04 +0000 in 0.2389 seconds
All compositions, arrangements, images, and trademarks are copyright their respective owners. Original content is copyright OverClocked ReMix, LLC. For information on RSS and JavaScript news feeds, linking to us, etc. please refer to resources for webmasters. Please refer to the Info section of the site and the FAQ available there for information about the site's history, features, and policies. Contact David W. Lloyd (djpretzel), webmaster, with feedback or questions not answered there.