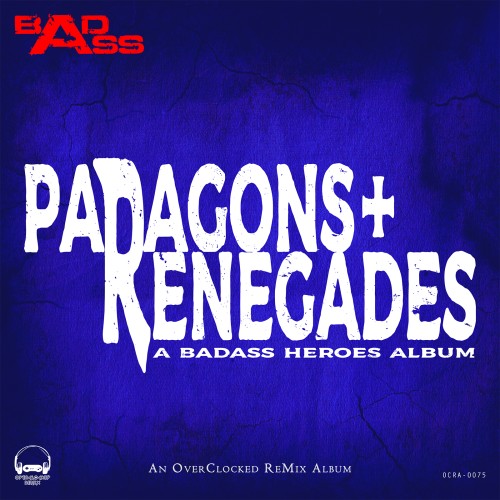 Album:

BadAss: Paragons & Renegades
A free
arrange

album, published by OverClocked ReMix on 2020-12-01
Credits
Directors
Arrangers
Composers

Bobby Prince, Casey Edwards, Cody Matthew Johnson, Daniel Bernstein, David Stutz, Doug Fullington, Guy Whitmore, Hajime Wakai, Harumi Fujita, Hirokazu Tanaka, Hiromitsu Maeba, Jeff Rona, Jesper Kyd, John Baker, John R. Graham, Kenji Yamamoto (I), Koji Kondo, Kota Suzuki, Lee Jackson, Lena Raine, Mahito Yokota, Marcin Przybyłowicz, Mark Steven Miller, Masanori Adachi, Max LL, Mike Cody, Mikolai Stroinski, Minako Hamano, Nobuo Uematsu, Noriko Matsueda, Percival, Sarah Schachner, Shiho Fujii, Stephen McNair, Steve Bryant, Takeshi Hama, Tamayo Kawamoto, Taro Kudo, Tommy Tallarico, Vernon Nicodemous, Yasunori Mitsuda, Yoko Shimomura, Yoshiya Terayama

Performers
Audio Engineers
Discussion
Latest 3 comments/reviews; view the
complete thread
or
post your own
.
---

BABz
on 2022-01-23 00:13:08
---
This Album is soo good OMG I cant stop Listening to it while I should be working Lmao. thank you to everyone involved in this album for providing this awesome free music!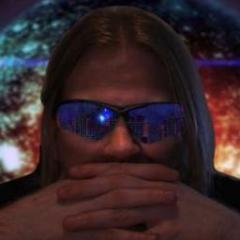 Garpocalypse
on 2020-12-03 01:19:58
---
Back in the day as a fledgling remixer the BadAss albums were a standout release from the community. I'm extremely proud to have made it onto this album release remixing one of my absolute favorite games and also getting Willrock to do a solo for it.

Congrats on the release David and Pieter!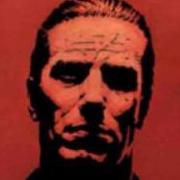 Liontamer
on 2020-11-30 15:30:07
---
It's been a long time. 4 years since BadAss 3, and 7 since the last time I had a hand in directing. It's about damn time, and I'm proud to present the newest in the BadAss line, Paragons Renegades: A BadAss Heroes Album! It's finally here, you guyses! To commemorate this occasion, I'm gonna tell you a secret: I first started BadAss to have a different sound and tone when compared to what OCR had been putting out to that point, at least in overall style. Much as I loved all the albums to that point, I wanted something meaner and darker; I had just come off of The Dark Side of Phobos and wanted more of that while at the same time not being tied down to a single game, so we joined up with KNGI and made it so. The making of BadAss 1 and 2 were some of the most fun moments I've ever had making music I look back fondly on those days. We made some kickass tunes, but I like to think it was the friends and memories we made along the way that make these albums good I think that's pretty kickass!
When Pieter and I first started planning a hero-themed fourth album in the BadAss line in 2019, the only goal we really had was to have fun. I can't speak for Pieter, but I missed having fun making music. I'd been doing contract work composing sound designing and I was getting burnt out by it all, but I remembered those days making BadAss 1 and 2 and how much fun it was. We were experimental I think the tracks that come out of a BadAss album show that. So, we started BadAss Heroes if only to be experimental, to let the music guide us, and to just have fun. A lot has happened in the world since then, and so have my reasons for working on this album. This is a hero-themed album maybe we can all use a reminder to better days when defeating evil and being a hero was as simple as loading up a game and pressing a few buttons. It's become harder to see the better days, and even harder to see the heroism in the world. My hope is that this album leaves you energized, feeling badass, and most importantly, with some good-ass memories. And, hell, if we can inspire a little bit of heroism in you hardcore style, well, that'd be awesome too!
- David L. Puga
Welcome to Paragons Renegades: A BadAss Heroes Album! A true spin-off from the main BadAss series focusing on heroes this time around and having two discs with their own feel. Why not a BadAss: Boss Themes: Volume 4? Well, as I wrote in the album write-up of BadAss 3, I had been working non-stop on BadAss since its never-released spiritual predecessor, Crescendo to Chaos. BadAss 1 was really an experiment for us (I was just an assistant director then) and so was the music. A genre-style album, not focusing on a certain soundtrack, born from the KNGI community almost more than from the OCR community… it was new in many ways. In BadAss 2, I think David really found his niche of genre and we made it even rawer and focused than the first one. With BadAss 3, I took over as director and had my own staff without David. It gave me the opportunity to grow more as a director and give it more my (genre) niche and vibe: more eerie and more bombastic - more like a movie soundtrack. After that, I felt like the trilogy was complete and I did everything I could with the BadAss formula. But David and I (and others in the project threads) always teased each other with "Well, one day there should be a GoodAss…"
And that day has come! We're going back to something new, something fresh. Bringing different genres to the mix, having a new focus, being able to welcome new and additional mixers to the BadAss family and trying to figure out how to make something work all over again... It was the fresh energy I needed to direct another album, this time with David beside me! It has been a difficult one-and-a-half years for me (i.e. medically speaking), so making the time to work on this album and make a mix for it was very challenging for me this time around. But it has been a great experience slowing down and picking up again with David picking up when I couldn't and vice versa. In the end, it was really fun doing this as it felt like two buddies making something new! And since GoodAss isn't a great name, and since we went for a separation of genres (bombastic and/or more peaceful on disc 1, and way more aggressive and raw on disc 2), this is: Paragons Renegades! And who knows, perhaps there will be a Paragons Renegades: Volume 2 in the future?
- Pieter van Os (Pavos)
Content Policy
(Submission Agreement and Terms of Use)
Page generated Sun, 01 Oct 2023 05:16:19 +0000 in 1.3602 seconds
All compositions, arrangements, images, and trademarks are copyright their respective owners. Original content is copyright OverClocked ReMix, LLC. For information on RSS and JavaScript news feeds, linking to us, etc. please refer to resources for webmasters. Please refer to the Info section of the site and the FAQ available there for information about the site's history, features, and policies. Contact David W. Lloyd (djpretzel), webmaster, with feedback or questions not answered there.