Posted 2016-11-28, evaluated by Liontamer
---
BRILLIANT! In case you missed it over the holiday happenings, OC Records recently published an AMAZING Undertale album, The Lesser Dogs, by LongBoxofChocolate!
You can grab it at the OC Records storefront & on iTunes (more to come), and DAMN is it worth your $8!
Want some proof? Just check out this here ReMix as a great introduction to the overall vibe/approach...LBC, aka Trevor Burch, Daniel Perry, Aaron Schmitt, Nick Bello, write:
"LongBoxofChocolate is proud to present their debut album, The Lesser Dogs! Step into the world of Toby Fox's Undertale and join our mischievous band of doggos as we follow Frisk on their journey through the Underground. Expect to hear some of your favorite Undertale themes re-imagined in various styles throughout this brief concept album. Your support will help fund music lessons for Pomeranians everywhere."
REGARDLESS of how you feel about Pomeranians, and even if you're part of the increasingly small demographic of folks who haven't played (or -gasp- don't like) Undertale, you owe it to yourself to check this album out; it's a lot of fun, oozing with creativity, dripping with talent, and just generally secreting a lot of positive characteristics. Of this specific mix, Trevor writes:
"Purple puzzle basement purple puzzle basement purple puzzle basement purple puzzle basement..."

Undertale is very unique. The game constantly sidesteps the player's expectations, pulling them along endearingly with one hand while slapping them in the face with the other. The tutorial sequence exemplifies this attitude particularly well, as the game tries to communicate with you, the player, on some meta-level. This "dialogue" really captivated me, and I wanted to convey that harsh playfulness with this track.

"Ruins" is the dominant feature here, but I also sprinkled in some subtle nods to the "Heartache" motifs. Kudos to whoever finds them all. I even wrote lyrics for the saxophone, because that makes sense. Here's a stanza:

[implied by tenor sax]
Please, let me go
I've been thinking, you should really know
You are not the mother I asked for
Quit dragging me by the hand

.....right. So this track is basically what happens when I give up on traditional structure and just want an excuse to write a wacky prog-rock song with melodicas and vocoders. Add some mood swings, approximately 30 time changes, and a Patton Oswalt reference, and BAM you get this hot mess of a song.

Please excuse my ramblings and enjoy the music."
Ain't never been anything but nothing wrong with wanting to write wacky prog-rock with melodicas and vocoders; excuses unnecessary. Larry writes:
"Respect to LBC for a great album in The Lesser Dogs that we're proud to publish exclusively through OC Records. I actually had the privilege to meet Trevor in person this past weekend while Jeron Moore and Chad Seiter were in Atlanta for Pokemon: Symphonic Evolutions and I had a great time talking with Trevor on how he discovered OCR as well sharing my praise for both the band and this album, which takes you on a nice ride through Undertale's modern classic soundtrack (and also leaves the door open for more down the line, given the size of the OST!).

The original "Ruins" theme is pretty brief, but this funky, jazzy makeover pulses with even more life and energy with a beautiful expansive version. The dynamics are strong here, and I could go all day just isolating and enjoying individual details of the piece like the sophisticated drum work and the hand percussion accents. The sax work in particular shines throughout, but at 3:32, get ready to melt people up with that relaxing dropoff. Along with Sir Jordanius, LBC is one of Atlanta's best-kept secrets, so we need to fix that! Pet the dogs, let their necks grow forever, and spread the word on LongBoxofChocolate's tremendous new Undertale album!"
Can't add much to that; I personally dig this mix quite a bit, and while it flows freely & feels unrestricted by convention, it never feels arbitrary or gratuitous.... just playful, musical, & a wee bit quirky, which is ALWAYS high praise. Check it out, and check out the full album!
Discussion
Latest 3 comments/reviews; view the
complete thread
or
post your own
.
---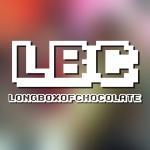 LongBoxofChocolate
on 2016-11-30 02:34:29
---
On 11/28/2016 at 9:43 PM, Metaj7 said:

metal/electronic remixes with little or no deviation from the sheets
Dude you basically just summed up my mantra for the band. I've written some derivative charts for us before (and will continue to occasionally), but my main goal has always been to focus on a fun and unique sound while also digging deeper into the material. It always feels good when someone acknowledges that, so thanks. Metaj7
on 2016-11-28 21:43:31
---
The one thing that I think has plagued Undertale music since its release was the (in my opinion) bland monotype covers. Hearing the wonderful melodies of Undertale in one to one metal/electronic remixes with little or no deviation from the sheets isn't exactly something I would want to listen to. But this album, now I can't give much in the way of useful critique or commentary, is fantastic music to listen to. Looking forward to whats next from Longboxofchocolate.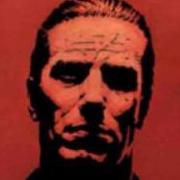 Liontamer
on 2016-11-28 14:44:58
---
What did you think? Post your opinion of this ReMix.
Sources Arranged
(2 Songs)
---
Tags
(9)
Genre:

Fusion,Progressive Rock,Rock

Mood:

Energetic,Funky,Quirky

Instrumentation:

Electric Guitar,Saxophone,Synth

Additional:
---
File Information
Name:

Undertale_Nanny_Goatmom's_Purple_Puzzle_Basement_OC_ReMix.mp3

Size:

7,582,234 bytes

MD5:

84756732ebc541b8cec973d846152b8c

Bitrate:

200Kbps

Duration:

4:59
Download
Size: 7,582,234 bytes
MD5 Checksum: 84756732ebc541b8cec973d846152b8c
Trouble downloading?
Right-click one of the mirror links above and select "Save Link As" or "Save Target As"!!
Help us save bandwidth - using our torrents saves us bandwidth and lets you download multiple mixes as a single download. Use the tracker below and scroll for more information, or visit https://bt.ocremix.org directly, and please don't forget to help us seed!!
ocremix.org is dedicated to the appreciation and promotion of video game music as an art form. more...
Content Policy
(Submission Agreement and Terms of Use)
Page generated Thu, 30 Nov 2023 14:00:00 +0000 in 0.0405 seconds
All compositions, arrangements, images, and trademarks are copyright their respective owners. Original content is copyright OverClocked ReMix, LLC. For information on RSS and JavaScript news feeds, linking to us, etc. please refer to resources for webmasters. Please refer to the Info section of the site and the FAQ available there for information about the site's history, features, and policies. Contact David W. Lloyd (djpretzel), webmaster, with feedback or questions not answered there.