Posted 2017-01-04, evaluated by the judges panel
---
FF9 + CHRONO CROSS ROCK OPERA!! Mario Dederichs rocked us as part of Zero Division on an epic Deflektor ReMix back in 2011, and now he's back, with Matthias Opitz, as part of Blake Inc., to give fan-favorite "You're Not Alone" a folk-rock-opera makeover that's every bit as fun/dramatic/memorable:
"My name is Mario (yep, a video game musician named Mario) and I was the vocalist for a band called Zero Division. We did an 80's glam rock of the Deflektor tune a while ago that got accepted into OC ReMix.

I've previously dabbled in video game vocal covers before and this time it's no different: a game music tune (two actually!), loud guitars and - you guessed it - vocals. Now I'm back with a new track named "Our Darkest Dreams," this time for a side project called Blake Inc.

We did a three-minute progressive rock opera heavy symphonic metal kind-of-thing. I hope it sounds better than it reads! It features the songs "You're Not Alone!" from the Final Fantasy IX soundtrack and, later on, "Scars of Time" from the Chrono Cross soundtrack. I realize that you guys had an FFIX album out just recently, and it did feature a vocal cover of "You're Not Alone," but we thought it was different enough to merit submission.

I always thought the lead melody of "You're Not Alone!" would make an awesome vocal line, so I kept jamming the song on my acoustic guitar and just sang random words to it. I wasn't quite sure where to go with it, but since I'm clearly more of a rock singer, I built the arrangement around the vocals, like I usually do.

There's this huge build-up in the middle where the guitars kick in and I worried that it might be too much of a difference from the rather calm beginning. But I'm quite happy with the way it eventually turned out.

Somewhere around the two-minute mark, ideas were running thin. I honestly didn't want to repeat the previous parts, because I really thought that this evolving, loud/quiet dynamic was one of the song's strong points. But then again, the song was only at two minutes and it felt like it still needed something.

So I looked for songs that could possibly fit with the arrangement's style and eventually settled on "Scars of Time" from the Chrono Cross soundtrack. Even if it might seem like quite a stretch, I'm (again) really happy with how these two songs fit together and the remix turned out eventually.

Then, I had my good friend Matti (Matthias Opitz) contribute bass and lyrics to this song and we recorded it in my home studio. And that's pretty much all there is to tell about this song. :) Like last time, we directed a short video for it, and you can find it here."

Mario Dederichs: Vocals, guitars, arrangement, mix
Matthias Opitz: Bass, lyrics
The intro is certainly folksy, and before reading Mario's description I thought this was gonna be a strictly bard-style affair, but then the rock kicks in & things get bumped up a notch or two :) Mario's got a good upper register that lends itself to rock/rock opera vocals, so I prefer the second, more aggressive half to the first, but it's a nice contrast & the transition makes sense to me. Gario writes:
"It's-a Mario, gettin' judged by-a Gario! Us 'arios gotta stick together, eh? Right away I'm getting a solid Iron Maiden vibe from this. Your vocals are very 'Maiden, and the heavier sections are also reminiscent of their music. The more unplugged section in the beginning sets the mood very well, and the slow build into something more really works."
Sir_Nuts adds:
"Like your Deflektor remix, this is a fantastic submission. Clean production, good vocals and performances. Definitely getting an Iron maiden feel in the style, with a little helloween thrown in for good measure. Some of the transitions were a little rough (like 2:04) but not that bad to detract from my enjoyment of the song. I feel like most that needed be said about this song was already stated by Gario and Deia so I'll just give this a very big stamp of approval. I really hope you guys keep sending stuff to us, it's excellent."
Some judges had issues with the transition to Chrono Cross, and some didn't - it honestly didn't bug me, but it could also have used more glue, I suppose. The concept of transitioning a slower vocal ballad take on "You're Not Alone" into something sweeping & epic in the form of rock opera is the core arrangement idea, and it's executed very well. That's pretty hard to do, but Mario's vocal chops are up to the task, and the end result is something special. Props to Matthias as well for expressive, personal lyrics that make sense and - I think crucially - don't overplay the triplet in the main melody. Awesome stuff and a welcome surprise, and this is just the first WEEK of 2017!!
Discussion
Latest 3 comments/reviews; view the
complete thread
or
post your own
.
---

DimeTower
on 2017-01-14 14:26:48
---
For all that is good, at least make it to 1:30. Fantastic ability to stay up on top of the melody and deliver the power that your guitar sections want. Guitar for Scars of Time was also excellent! I feel like there was even more interweaving between these themes possible, but that shouldn't detract from the good stuff here - it's great! shoopufalias
on 2017-01-06 13:02:29
---
I love the emotion in your voice right before the track shifts gears into 'Scars of Time.' As someone that usually prefers instrumental over vocal covers, this was a wonderful surprise.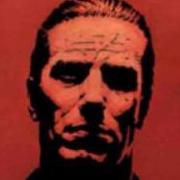 Liontamer
on 2017-01-04 13:50:47
---
What did you think? Post your opinion of this ReMix.
Sources Arranged
(2 Songs, 2 Games)
Primary Game:

Songs:

Additional Game:

Songs:
---
Tags
(11)
Genre:

Folk,Rock Opera

Mood:

Aggressive,Epic,Solemn

Instrumentation:

Acoustic Guitar,Electric Guitar,Singing,Strings,Vocals: Male

Additional:

Lyrics > Lyrics: Original
---
File Information
Name:

Final_Fantasy_9_Our_Darkest_Dreams_OC_ReMix.mp3

Size:

5,273,216 bytes

MD5:

1f4cdc201793337be2bd85a9e42f7143

Bitrate:

225Kbps

Duration:

3:04
Lost so far from home
Tell me, are you friend or foe?
Ever growing colder
I'm just an empty shell
Now all hope is gone
Left in here to die alone
Banished to the shadows
Where all is barren and bleak
Now the die is cast
Caught within my distant past
Plagued by these illusions
Of days I'll never see
So help me break these chains
Now it's time to turn the page
Save me from the shadows
I put my trust in you
Come with me, my friends
This war I can't fight alone
Guide me with your light
There's no turning back
We must face all our darkest dreams
I am so afraid
But I'm not alone in this barren place
When all fades away, you'll stay by my side
And I was blind, but now I can see
The future that lies just ahead of me
Download
Size: 5,273,216 bytes
MD5 Checksum: 1f4cdc201793337be2bd85a9e42f7143
Trouble downloading?
Right-click one of the mirror links above and select "Save Link As" or "Save Target As"!!
Help us save bandwidth - using our torrents saves us bandwidth and lets you download multiple mixes as a single download. Use the tracker below and scroll for more information, or visit https://bt.ocremix.org directly, and please don't forget to help us seed!!
ocremix.org is dedicated to the appreciation and promotion of video game music as an art form. more...
Content Policy
(Submission Agreement and Terms of Use)
Page generated Fri, 27 Jan 2023 18:36:12 +0000 in 0.0476 seconds
All compositions, arrangements, images, and trademarks are copyright their respective owners. Original content is copyright OverClocked ReMix, LLC. For information on RSS and JavaScript news feeds, linking to us, etc. please refer to resources for webmasters. Please refer to the Info section of the site and the FAQ available there for information about the site's history, features, and policies. Contact David W. Lloyd (djpretzel), webmaster, with feedback or questions not answered there.