Posted 2017-07-04, evaluated by Gario
---
Happy 4th of July!!
It's a confusing time for modern American patriotism, for some at least, but our nation's contributions to VGM are something we can always be proud of, without qualification. We've got some fitting Mazedude for you today, from American Pixels, arranging American game composer Peter McConnell's score to metal-head, umlaut-wielding hack-n-slash Brütal Legend with a dark, industrial trip-hop soundscape that features zykO's twisted lead guitar:
"This remix was designed - like many of my tracks - to do several things at once. To start, it was a tribute to American composer Peter McConnell. Secondly, this was in part a stylistic homage to Massive Attack, doing a mimic of their track "Angel." Thirdly, this was a chance to join forces with my good friend and fellow Bad Dude zykO.

As I sit down to write this, it occurs to me... I think Peter McConnell was one of the first game composers who I really "noticed" as a kid. And oddly enough, the game that did it was Full Throttle. Who remembers that gem, from the old PC adventure gaming days?

I enjoyed that game, and really liked how Peter was able to bring compelling composition to the game with a biker/metal "edge" to it, while still keeping the works in a variety of genres that worked great in whatever scene you were in. And even though the Gone Jackals were featured heavily with their rock tracks in the forefront of much of the game, I was still very drawn to McConnell's work, interwoven as it was.

And then I really started to notice his name, again and again, in games that had consistently great music. Day of the Tentacle. Sam & Max Hit the Road. Grim Fandango. Escape from Monkey Island. Psychonauts. The list goes on.

So if you've heard the American Album or Star Spangled Chips, then you've already heard me arrange the music of Peter McConnell a few times, either via some of the world music-infused tracks or the jazzier pieces, but it occurred to me... I'd never tackled one of the edgier rock/metal compositions by the guy. Since that scope of work was what introduced me to his name in the first place, I felt for this album that it was time to return to that particular root. It seemed fitting that for the American Pixels project I tackle a track from a similar metal-infused game. And while I still want to do a Full Throttle remix at some point, a better choice for this project seemed to be from Tim Schafer's epic heavy metal adventure, Brütal Legend. That said, the "Spirit of Bladehenge" theme seemed the ideal source composition to arrange.

As far as inspiration goes, for some reason I felt like it would be fun to fuse the rock and metal aspect with "Angel" by Massive Attack, a trip-hop piece that's probably my favorite by that particular artist.

Now, take the ingredients above, and add one more. Waleed "zykO" Hawatky, my friend and fellow Bad Dude, and guitarist extraordinaire. I knew from the start that I wanted to bring him on to play the lead, and thankfully, he also loved the idea. Now if you're familiar with zykO's work, then you know that he has a tendency to... wander... in a really awesome way. So, I crafted the remix with that in mind, with plenty of breathing room and extensions of various sections where I could just let Waleed do what he does best. I deliberately stretched the track out so that towards the end, I could give him a wide berth and simply say "have fun!" I gotta say, he knocked it out of the park.

The end result... Brütal Legend trip-hop metal featuring zykO. Unsurprisingly, it's a pretty long track... and I love it. This is the "headbanger" on the album, for sure. All together, it's a trip-hop metal headbanging good time.

Fun fact, the composer dug the remix! To quote Mr. McConnell, "This is a super cool version! I like how far you've taken it out. And congratulations again on the release of American Pixels! I trust it's doing well -- I did get Tim [Schafer] to check it out and he liked it very much."
As a sidenote, Mazedude recently aggregated his websites into a single, redesigned www.mazedude.com, which is full of greatness & well deserves a visit and some poking around!
I can't think of henges anymore without thinking of Dress to Kill ;) While this mix strikes me more as more industrial & cyberpunkier than most trip-hop, I can hear the influence a bit and am a big fan of Massive Attack, especially their earlier stuff. There's a certain bleakness and coldness, here; I love the attention to stereo dynamics & panning/imaging on the entire American Pixels album, and on this track it helps to paint a wide vista full of exhaust vents and warehouses and general dysfunction. Waleed's guitar bits are Zen magic, injecting an unpredictable and organic tortured tension into the machinations; really some amazing textures. Gario writes:
"After listening to the source and comparing the two... this is such a dark and gritty approach to the source. It's almost apocalyptic, but it wouldn't be Mazedude if he gave us something that was a typical remix; it's a very cool remix. zykO's guitar playing in this is crisp, as well, so full props to that. The production is clean, and the themes come through very well. It's a good representation of what others can expect if they listen to the rest of Mazedude's album (which I do recommend - some great stuff on there!)."
Ditto all that; great track from a GREAT album, arranging a game that deserves the musical spotlight & honoring an American game composer whose long list of work speaks for itself!
Discussion
Latest 2 comments/reviews; view the
complete thread
or
post your own
.
--- TillyFun
on 2018-01-21 18:54:03
---
How did I miss this?!

This piece takes you on a whole journey. It's got a lot of cool weirdness that's hard to describe. Like a trippy beat mixed with some Old Doctor Who atmospheric soundtracks? *-) Anyways, I'm going to be listening to this one many times, I can tell. Very yes.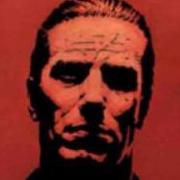 Liontamer
on 2017-07-04 07:33:45
---
What did you think? Post your opinion of this ReMix.
Sources Arranged
(1 Song)
Primary Game:

Brütal Legend (EA Games , 2009, PS3)
Music by Peter McConnell

---

Songs:
---
Tags
(8)
Genre:

Industrial,Trip Hop

Mood:

Dark

Instrumentation:

Electric Guitar,Electronic

Additional:

Effects > Distortion
Origin > Collaboration
Time > 4/4 Time Signature
---
File Information
Name:

Brutal_Legend_Angelhenge_OC_ReMix.mp3

Size:

9,941,087 bytes

MD5:

62ad1121895b5892abb484e83d818f8b

Bitrate:

231Kbps

Duration:

5:40
Download
Size: 9,941,087 bytes
MD5 Checksum: 62ad1121895b5892abb484e83d818f8b
Trouble downloading?
Right-click one of the mirror links above and select "Save Link As" or "Save Target As"!!
Help us save bandwidth - using our torrents saves us bandwidth and lets you download multiple mixes as a single download. Use the tracker below and scroll for more information, or visit https://bt.ocremix.org directly, and please don't forget to help us seed!!
ocremix.org is dedicated to the appreciation and promotion of video game music as an art form. more...
Content Policy
(Submission Agreement and Terms of Use)
Page generated Sat, 30 Sep 2023 19:19:51 +0000 in 0.0598 seconds
All compositions, arrangements, images, and trademarks are copyright their respective owners. Original content is copyright OverClocked ReMix, LLC. For information on RSS and JavaScript news feeds, linking to us, etc. please refer to resources for webmasters. Please refer to the Info section of the site and the FAQ available there for information about the site's history, features, and policies. Contact David W. Lloyd (djpretzel), webmaster, with feedback or questions not answered there.