Posted 2018-02-02, evaluated by the judges panel
---
Back-to-back mixposts from Ms. Rebecca E. Tripp, as we follow Wednesday's ALBW mix with an otherworldly, impressionistic symphonic arrangement of two related celestial themes from FF4:
""The Universe" is my musical theme for the journey of beloved Cecil from Earth to the Moon, based on the tracks "Another Moon" and "Lunarians" from Final Fantasy 4 (originally composed by Nobuo Uematsu). Orchestra with a bit of throat singing at the beginning and some opera samples later on. In this arrangement, I wanted to convey several different aspects of the story sections, locales, and characters concerned with the moon in FF4, as well as the cyclical nature of desire, power and transformation, and enlightenment. Hopefully, there is a subtle aesthetic/emotional hint of Cecil, FuSoYa, Kluya, Golbez, Zemus, or even the Namingway and sleeping Lunarians present in this remix.

At first, Cecil must journey outward into the great expanse. It is almost like the cracking of an egg or a plunge into a subterranean lake. Then, a heavenly body appears amid the chaos, whereupon the hero journeys inward, discovering the lunar core (which exists as shining crystal -- a physical manifestation of the very essence of life).

The party's "outer" journey via the belly of the whale unto the stars has a similar trajectory to Cecil's "inner" journey as a knight. Like his dark armor, the exterior of the moon is crepuscular and raw, even though the Lunarians were advanced, wealthy, and numerous; it is entirely possible that it was turned into a wasteland via the drastic actions and experiments carried out by desirous warlords, such as Zemus. Only within lies the vestige of the Lunarian culture, where the purer-hearted mystics preserved, along with the bodies of the survivors, magic, truth, and immeasurable beauty. Likewise, within every man and woman is both an enlightened "paladin" and a "dark knight." The path of the dark knight is one of immediate gratification, destructive impulses, and short-sightedness in the guise of power and victory. It offers an enticing facsimile of what is truly enduring and fulfilling in life.

My video for this (on YouTube) is meant to underscore the cyclical nature of growth and enlightenment within each "hero." The planet in the center fades in an out, sometimes bright and sometimes dim -- and sometimes (a la the first and last phases of a moon) seeming not to exist at all. At points, it appears as though the "dark knight" is growing and menacing, yet it is the nature of the ego to ebb and flow, for the purification of the "soul" or "mind" is an eternal balancing act; once must dance with one's shadow for the rest of his days or succumb to it utterly."
I'm just glad people are out there using the word "crepuscular" still; gives me hope. This unique orchestration has very much the feel of a distinct concept & vision materialized into sound. All of Rebecca's pieces tend to establish a visceral sense of atmosphere & environment, but in this case it's even stronger due to the techniques employed - Gario writes:
"This definitely has an otherworldly feel to it, which I've got to appreciate (considering it's the Moon, called the Universe, etc.). As far as theming goes, you nail this track. The orchestration is spacious, and the pointillism sounds... well, on point."
That last bit referring to the isolated, staccato notes that swap between instruments - while the judges observed how this exposes some realism & ambiance discrepancies between the parts involved, it's also a really cool technique & representative of the types of risks and exploration the artists increasingly incorporates. While sharing in concerns about certain components sticking out a bit, MindWanderer summarized the presiding approval:
"That said, the arrangement is delightful, great use of the two sources with some original writing that fits in perfectly. Lots of arrangements of these sources get old fast, but this is engaging throughout. The orchestration is brilliantly conceived and executed."
It's almost certainly because I've seen Die Hard WAY too many times - wait no, that's actually impossible - but the very intro to this reminds me of the "Attention Police" cue from Michael Kamen's (amazing) score, with the intervals. I love how this piece develops & grows and blends the sources together into a narrative whole; while the judges did have some legitimate misgivings about the production, which I think Rebecca should digest & consider, the transporting creativity & immersiveness of the overall mix is persuasive. For a ReMixer with plenty of superb arrangements to her name, this stands out as a particularly ambitious and unique undertaking, and is worth taking some time to explore. Excellent work!
Discussion
Latest 3 comments/reviews; view the
complete thread
or
post your own
.
---
Souperion
on 2018-03-14 00:39:07
---
This is an astounding work of art. It really captures a wide range of the powerful emotions in FF 4. Wonder, intrigue, a little fear perhaps, but most definitely awe. That's all that I have for the song. Awe.

DimeTower
on 2018-02-03 23:58:28
---
Honestly, my only fear is that only those familiar with the source tune will truly appreciate what you've done here. That said, this is amazing for anyone who knows it and loves the game, as I do - 1:45-1:55 alone made me sit up and take notice, as I suddenly realized this was going to get even more ambitious than 'just' an ethereal take on an already ethereal theme, and man does this mix go places I never dreamed. The call-in/call-out of 4:35+ and interweaving of different instruments and levels is really thoughtful and at times approaches breathtaking. If there ever was a song to sit back and listen to in the dark of night while looking out the window at the stars, this is it.
Lastly, I'm aware this is a place for music, but I must mention the writeup by the remixer. Just crushed it.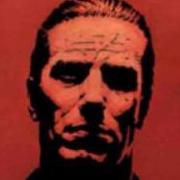 Liontamer
on 2018-01-30 13:16:59
---
What did you think? Post your opinion of this ReMix.
Sources Arranged
(2 Songs)
Primary Game:

Final Fantasy IV (Square , 1991, SNES)
Music by Nobuo Uematsu

---

Songs:
---
Tags
(11)
Genre:

Impressionist,Symphonic

Mood:

Suspenseful

Instrumentation:

Brass,Choir,Flute,Harp,Orchestral,Piano,Strings,Woodwinds

Additional:
---
File Information
Name:

Final_Fantasy_4_The_Universe_OC_ReMix.mp3

Size:

9,781,863 bytes

MD5:

1f494fc2d080bb75a7f57d1d49fc321a

Bitrate:

212Kbps

Duration:

6:05
Download
Size: 9,781,863 bytes
MD5 Checksum: 1f494fc2d080bb75a7f57d1d49fc321a
Trouble downloading?
Right-click one of the mirror links above and select "Save Link As" or "Save Target As"!!
Help us save bandwidth - using our torrents saves us bandwidth and lets you download multiple mixes as a single download. Use the tracker below and scroll for more information, or visit https://bt.ocremix.org directly, and please don't forget to help us seed!!
ocremix.org is dedicated to the appreciation and promotion of video game music as an art form. more...
Content Policy
(Submission Agreement and Terms of Use)
Page generated Mon, 15 Aug 2022 21:28:25 +0000 in 0.0533 seconds
Thanks to our sponsors...
All compositions, arrangements, images, and trademarks are copyright their respective owners. Original content is copyright OverClocked ReMix, LLC. For information on RSS and JavaScript news feeds, linking to us, etc. please refer to resources for webmasters. Please refer to the Info section of the site and the FAQ available there for information about the site's history, features, and policies. Contact David W. Lloyd (djpretzel), webmaster, with feedback or questions not answered there.