Posted 2018-05-07, evaluated by Palpable
---
timaeus222 (Truong-Son Nguyen) hits us with a larger-than-life hybrid cinematic take on Jesper Kyd's score from Assassin's Creed: Brotherhood, aka ASSCREED: BROS, with a dark & suspenseful vibe and featuring vibrant, expressive live violin from Jeff Ball:
"Before this ReMix, I had yet to do more than one attempt at a full orchestral piece. Anywho, with this ReMix, I decided it was a nice opportunity to go for a style similar to that of Stephen Anderson's (I just love the idea of glitching a harp). I've listened to a lot of his orchestral scores, and he's got these neat tendencies to slam those drums, drop dat bass, and woof those subs like nobody's business. His hybrid scores are beyond awesome. It's no wonder he's often hired to compose orchestral accompaniment for Lindsey Stirling. :D

When I wrote this, I kind of kept a Lord of the Rings-esque war in mind, with orcs, elves, mages, etc. In essence, this covers from the point of the quiet looming tensions before the battle -- where the good guys walk over a hill and anticipate the bad guys -- to the battle itself (0:34-1:07, 2:30-3:07), where all hell breaks loose (1:07-2:30), and then ends with the good guys winning (3:07-3:32), and a sappy ending of warm feels (3:32-4:01). :') This was also the first time I tried sequencing a lead violin solo. I mean, I'd like to say it sounded nice, but I knew that a live performance would give it more edginess, so I hollered over at Jeff Ball to record a live violin solo, and he just busted it out... like that. *snaps* Indeed, oozing with the edge. This was a really fun endeavor, because I had all this orchestral advice by Chimpazilla towards others that I randomly read, and advice I got from Neifion in the WIP forums, but I never got to put them to good use until now... better late than never!

And now, I think this needs a source breakdown. There's a lot of scrambling of source tunes in here, so, yeah, I'll provide what I did. :)

0:00.00-0:16.79 = "Desmond Miles" (0:00.00-0:20.41)
0:18.51-0:20:61, 0:22.70-0:24.43 = "Desmond Miles" (2:40.14-2:58.05)
0:26.90-0:28.99, 0:31.07-0:32.79 = "Desmond Miles" (2:40.14-2:58.05)
0:32.79-0:33.53 = "Desmond Miles" (0:14.60-0:20.41)
0:33.53-0:42.89 = "Desmond Miles" (0:32.01-0:47.42)
0:42.89-0:48.23 = "Desmond Miles" (1:12.86-1:16.74) [might be subtle]
0:51.30-1:00.72 = "Desmond Miles" (1:30.90-1:45.30)
1:07.01-1:22.72 = "The Pantheon" (1:36.10-1:55.22) beneath "Desmond Miles" (2:40.14-2:58.05)
1:23.76-1:39.46 = "The Pantheon" (1:36.10-1:55.22)
1:48.86-1:53.10 = "Desmond Miles" (3:12.69-3:22.30) [different key]
2:05.60-2:09.78 != "Desmond Miles" (3:12.69-3:22.30) [references it, but not quite]
2:14.02-2:28.64 = "Desmond Miles" (2:12.61-2:26.76) [the piano]
2:34.55-2:42.93 = "Desmond Miles" (0:32.01-0:47.42)
2:42.93-2:48.18 = "Desmond Miles" (1:12.86-1:16.74) [might be subtle]
2:51.30-3:00.36 = "Desmond Miles" (1:30.90-1:45.30)
3:07.05-3:32.29 = "The Pantheon" (0:43.27-1:07.23)
3:32.29-3:44.75 = "Desmond Miles" (0:32.01-0:47.42)

16.79+2.10+1.73+2.09+1.72+0.64+9.36+5.34+9.42+15.71+15.70+4.24+14.62+8.38+5.25+9.06+25.24+12.46
= 159.85/241.48 secs = ~66.2% source"
Sweet, grandiose, engaging stuff; especially effective integration of folk/traditional instruments with an orchestral palette, spicing it up with electronic bits here and there but never going full EDM & instead keeping things squarely in the "hybrid scoring" wheelhouse. Sound decisions were made thoughout, including the assistance of Mr. Ball, who adds that extra element of life & agility to the instrumentation. Palpable writes:
"Timaeus is getting way too good at remixing. I can barely hear a flaw in a song of his anymore - the attention to detail is so high, no matter what kind of instrumentation he goes for. In addition, I think he gets better and better as an arranger. Here, the sources are rewoven into a whole new cloth. I can make out the bits of the sources he used, giving it the tie to the game, but this is a very different beast. Adding in an excellent violin solo courtesy of Jeff Ball is the cherry on top."
Ditto all that! Great to see some of Jesper Kyd's more modern work on the AC games represented & interpreted, with a well-crafted arrangement that benefits from crisp, Hollywood-style production. As Vinnie says, Timaeus is a beast nowadays and can tackle a wide variety of genres, and he puts all of those skills to good use on this piece. Excellent stuff!
Discussion
Latest 2 comments/reviews; view the
complete thread
or
post your own
.
---

DimeTower
on 2018-05-14 00:15:00
---
Holy crudmuffins, this remix is just oozing vibrancy and life, particularly from 1:28 or so on - every note and adjustment seems so important and focused. I absolutely love the interplay of the different instruments - the remixer just crushes the delicate balancing act of harder and softer pulls on the source. Lindsey Stirling was a great analogy; it's sometimes catchy, sometimes beautiful, and all-around unique. Well done.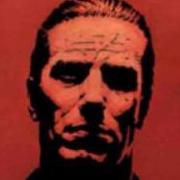 Liontamer
on 2018-05-04 03:28:50
---
What did you think? Post your opinion of this ReMix.
Sources Arranged
(2 Songs)
Primary Game:

Assassin's Creed Brotherhood (Ubisoft , 2010, PS3)
Music by Jesper Kyd

---

Songs:
---
Tags
(12)
Genre:

Cinematic

Mood:

Dark,Epic,Suspenseful

Instrumentation:

Brass,Electronic,Harp,Orchestral,Strings,Violin,Woodwinds

Additional:

Origin > Collaboration
---
File Information
Name:

Assassin's_Creed_Brotherhood_In_the_Heat_of_Battle_OC_ReMix.mp3

Size:

6,956,484 bytes

MD5:

c36b05ae374b370f7c85e430d1630866

Bitrate:

228Kbps

Duration:

4:00
Download
Size: 6,956,484 bytes
MD5 Checksum: c36b05ae374b370f7c85e430d1630866
Trouble downloading?
Right-click one of the mirror links above and select "Save Link As" or "Save Target As"!!
Help us save bandwidth - using our torrents saves us bandwidth and lets you download multiple mixes as a single download. Use the tracker below and scroll for more information, or visit https://bt.ocremix.org directly, and please don't forget to help us seed!!
ocremix.org is dedicated to the appreciation and promotion of video game music as an art form. more...
Content Policy
(Submission Agreement and Terms of Use)
Page generated Fri, 29 Sep 2023 03:52:07 +0000 in 0.0592 seconds
All compositions, arrangements, images, and trademarks are copyright their respective owners. Original content is copyright OverClocked ReMix, LLC. For information on RSS and JavaScript news feeds, linking to us, etc. please refer to resources for webmasters. Please refer to the Info section of the site and the FAQ available there for information about the site's history, features, and policies. Contact David W. Lloyd (djpretzel), webmaster, with feedback or questions not answered there.