Posted 2018-08-02, evaluated by the judges panel
---
Shovel Knight meets Steely Dannish yacht rock/jazz with reflective spoken word?
YOU BETCHA!! Electric guitar, organ, EP, synth, sax, & thematic prose stylings come courtesy Jorito (Jorrith Schaap), who never met a concept he couldn't SOMEHOW make work, teaming up with Stephen Kelly on lyrics/reading & Furorezu on some crunchy electric guitar work:
"It was my turn for another round in the Robots vs. Knights compo and I wanted to do a chill, laid-back track this time. I was playing around with some 7-chord progressions a bit earlier, wondered if it'd work for a remix, and it did. Due to my sound selection (e-piano, muted guitar, pads, and funky drums) it somehow reminded me of Daft Punk's track "Giorgio," with Giorgio Moroder recounting history of those early synth days. I figured it could work for my own track pretty well and that having Shovel Knight reflect on his life might be an interesting take.

Originally, I started out with vocal clips of Baz Luhrmann's track "Sunscreen" to test the idea, but I quickly reached out to Stephen to see if he'd be interested in giving it a try. He was totally up for it and wrote some great tongue-in-cheek lyrics with lots of puns. Took a bit of playing to get the placement and pacing to work, but, since the arrangement already accounted for a monologue, it worked rather well.

Somehow, this kind of track always makes me want to include a solo guitar part and I was able to wrestle a melody part of "Strike the Earth" into that role (somewhat; I had to take some liberties). Because it was pretty exposed, my sampled guitar wasn't up to snuff, so I asked around on Discord and found Furorezu willing to play the part for me to bring more of the feelz. Couldn't fully part with my sampled guitar part though, so I delegated it to play a harmony part and kept it in.

For something that started out as a pretty experimental track, I really like how it all came together, and the process itself was as smooth and enjoyable as the final product. That concludes my own digging into memories and self-reflection. :)"

Source usage:

0:00-0:20 - intro (original)
0:20-0:40 - "Strike the Earth" melody part A
0:40-1:00 - Shovel Knight monologue
1:00-1:40 - "Venus" melody
1:40-2:20 - "Strike the Earth" melody part C
2:20-2:40 - "Strike the Earth" melody part A (partial) + Shovel Knight monologue
2:40-3:00 - "Strike the Earth" melody part B (harmonized, improved, and adapted to fit the key)
3:00-3:20 - Shovel Knight monologue
3:20-4:00 - "Venus" melody
4:00-4:20 - "Strike the Earth" melody part C variation + Shovel Knight monologue
4:20-4:30 - ending
The spoken word reminded me of some of the tracks William S. Burroughs put out, sans the expletives & with much better music :) Super-creative arrangement & all elements blend beautifully; for those less familiar with spoken-word/talking in songs, that might be a sticking point, but I think it works rather well here, and we should all broaden our horizons every chance we get, right? DragonAvenger concurs:
"Definitely not something I expected here. Introspective is most certainly the right description here. Love the smooth style, and the instrumentation is just right. Really nice solos and direction overall, and while I'm not personally a fan of narration tracks, I can still see that this fits pretty well as a whole. Great work getting the extra help here, it made a difference to have the guitar solo played live, and the smooth voice of Stephen is mixed well into the track."
Chimpazilla adds:
"What an interesting approach! I am one who loves vocal clips in songs, as long as they are cohesive and tell a story, and they fit in nicely here. The arrangement is great. Expect some hate for the vocals, but you'll get none from me. The parts are performed wonderfully and the mixing is tight. Love it!"
I'm a huge fan of Jorito's creative fearlessness and willingness to take a concept, however unorthodox, and run with it. Would this still be a great mix without the narration, and might a few more people with reservations then dig it? Probably, but THIS way it's more unique, it does something completely unexpected, & it ends up occupying a bigger chunk of my brain, personally. I think that's a good trade-off :) Props to Stephen & Furo for lending a helping hand and making this one singular, reflective, & chill!
Discussion
Latest 3 comments/reviews; view the
complete thread
or
post your own
.
---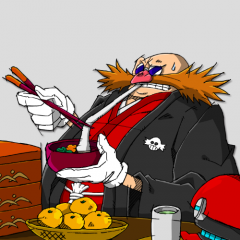 SGoW
on 2020-11-10 17:21:35
---
Jorito mentioned Giorgio by Moroder, and this song reminded me of Giorgio by Moroder right away. Shovel Knight's monologue through-out only strengthened that feeling. Giorgio by Moroder is one of my favourite songs on Random Access Memories, and by Daft Punk in general, so a song that captures a similar feeling to it is definitely going to be a hit with me. The fact that it's an arrangement of a song from Shovel Knight is just a bonus on an already great arrangement.

Black_Doom
on 2018-08-03 11:57:51
---
Oh boy, Jorrith, your works... They just never disappoint! This may be simply another favorite from you. The concept may throw some people off, but I'm a really huge fan of the narration here. In my opinion, it really helps to embrace the overall relaxing atmsphere here! Bravo, Stephen good job! Now, onto the instrumental. Chill, lush soundscape filled with mellow sax, sweet interplays between synths and keys and a guitar solo that makes the chills run down my spine? Yes, please! Sign me up! And give me more, this is just too awesome

Once again, thank you all guys for the effort! Listened to this track 10 times in a row already, and I'm not gonna stop!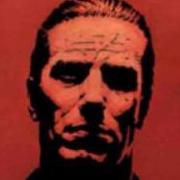 Liontamer
on 2018-08-01 13:39:54
---
What did you think? Post your opinion of this ReMix.
Sources Arranged
(2 Songs, 2 Games)
Primary Game:

Songs:

Additional Game:

Songs:
---
Tags
(14)
Genre:

Jazz,Rock

Mood:

Chill,Mellow

Instrumentation:

Electric Guitar,Electric Piano,Organ,Saxophone,Synth,Vocals: Male,Vocals: Voice Acting

Additional:

Lyrics > Lyrics: Original
Origin > Collaboration
Origin > Competition
---
File Information
Name:

Shovel_Knight_Digging_into_Memories_OC_ReMix.mp3

Size:

7,653,761 bytes

MD5:

ec7e6044ebd4244a99b6f0c9bc2e5580

Bitrate:

225Kbps

Duration:

4:29
Let's call a spade a spade. I'm a success. I read about it in a magazine. I'm popular. I'm captain of the yacht club.
Now, someone'll look at you and think you've always been this storybook champion, this knight in shining armor who can do no wrong. But what they don't do is they don't look inside the armor. Because they can't. That armor is yours.
The world will give you no quarter; they'll throw everything they have at you and assume it all just bounces off. What they don't see are the people in your life standing in the way; a shield against the world so you can achieve that one thing you've always wanted. The armor is just for show.
Nobody can be an empty suit of armor. Everyone has a past to dig up, but for me that's always been very personal. Very literal. Like with an actual shovel.
Download
Size: 7,653,761 bytes
MD5 Checksum: ec7e6044ebd4244a99b6f0c9bc2e5580
Trouble downloading?
Right-click one of the mirror links above and select "Save Link As" or "Save Target As"!!
Help us save bandwidth - using our torrents saves us bandwidth and lets you download multiple mixes as a single download. Use the tracker below and scroll for more information, or visit https://bt.ocremix.org directly, and please don't forget to help us seed!!
ocremix.org is dedicated to the appreciation and promotion of video game music as an art form. more...
Content Policy
(Submission Agreement and Terms of Use)
Page generated Wed, 31 May 2023 10:11:41 +0000 in 0.0725 seconds
All compositions, arrangements, images, and trademarks are copyright their respective owners. Original content is copyright OverClocked ReMix, LLC. For information on RSS and JavaScript news feeds, linking to us, etc. please refer to resources for webmasters. Please refer to the Info section of the site and the FAQ available there for information about the site's history, features, and policies. Contact David W. Lloyd (djpretzel), webmaster, with feedback or questions not answered there.