Posted 2018-08-06, evaluated by Gario
---
Wickedest.... child.... EVER!!
This absolutely killer rock vocal take on Castlevania from Jorrith, Mario, & Callum fires on all cylinders & puts everything on the table, with searing guitars, soaring vocals, & an arrangement that puts them both to excellent use. Jorito (Jorrith Schaap) has been killing it lately, and he can clearly do super-dramatic butt rock just as well as he does vocoded italo-disco, which is to say: superbly. He writes:
"This track takes place after the events of Castlevania and tells the story of Simon Belmont as a schizophrenic lunatic whose only salvation lies in killing Dracula, the bringer of his curse. So, essentially, the storyline of Castlevania 2 with a twist. :)

Originally, this track started out as an entry for the Castlevania: Cacaphony of Incarnation organised by MindWanderer, but it has seen a lot of revisions since. I went for a rock song and was able to start quickly by reusing an intro I did for another remix that seemed to work well with "Heart of Fire." The 2 sources were intermingled in such an intricate way that it gave MW a hard time to figure out where all the source material was. Of course, a rock track needs guitars, and, fortunately, I was immensely helped by Callum (Tuberz McGee), who was able to record the guitar parts on short notice and brought it to life. Fun fact: the demon voice is actually me. Turns out having a bad cold can be great for such recordings. :)

Fast-forward to 9 months later. I was never fully satisfied with what I finally submitted to the compo, and most of that had to do with the vocals I added at the last moment. Apart from uninspiring lyrics, I also had to sing it myself, which is not a good idea. So I asked around and met Mario (Blake Inc.) on the #ocremix IRC channel by happenstance. Turns out he's a heck of a rock singer and also was happy to collab. Together, we shuffled the arrangement around, wrote the lyrics and Mario belted out a performance that he described as "my personal best vocal performance." I think it shows. :) Very fun collab to do, very happy with how it came out, and I hope you enjoy it!"

Lyrics: Blake Inc. and Jorito
Vocals: Blake Inc.
Guitars: Tuberz McGee
Everything else: Jorito
Blake Inc. (Mario Dederichs) adds:
"Not much to add that hasn't been said before. Collaborating with Jorito was amazing and I'd love to do it again in the future! He knows exactly where to take a song, doesn't cut corners and holds himself to a high standard. And I think the result shows. I love the arrangement -- not that I expected anything different, knowing his previous remixes -- and I can only hope I was able to contribute with my voice. It was also a great experience to not be the principal arranger of a song for a change and just focus on the vocal performance."
Mario's voice is MADE for epic rock like this, he can bring it vocally in a way that makes everything click, and I'd certainly love to hear more collabs. Last but not least, on guitars is Tuberz McGee (Callum Kennedy):
"Yet another stunning Jorito track for me to put my spin on. I always love working with Jorrith because he gives me cool riffage and awesome leads and countermelodies. He then has the audacity to say I can change stuff if I want! Like I would! Always a major pleasure working with him and this track is no exception. This track is nothing short of Wicked."
We've heard these themes many a time, often in a rock/metal setting since the entire CV series lends itself so well, but the transformation into a full-fledged radio-ready hard rock opus makes this something different & elevates the package into the spotlight-drenched mega-arenas where hair bands once ruled; Gario concurs:
"Holy shit, this is one hell of an update to the track. It was one of my favorite tracks from that compo, and you improved the production across the board and put out some kickass, Iron Maiden style lyrics. Just... damn, this is awesome. Fun fact - in the original version I always heard "This sweet guitar of mine"... which also worked, and you TOTALLY lost in this new version. Ah well, I'll take your vast improvements any day of the week, here. Great stuff!"
There are revisions, and then there are revisions; Jorito took an already-solid rock mix collab with Callum & BAM! upped the ante considerably with a impeccable vocal & lyrical contributions from the third man, Mario. A man might be a miserable pile of secrets, but in this case *three* men form a badass rock/metal triumvirate of win, and have produced a Castlevania ReMix of legend. Highly recommended.
Discussion
Latest 3 comments/reviews; view the
complete thread
or
post your own
.
---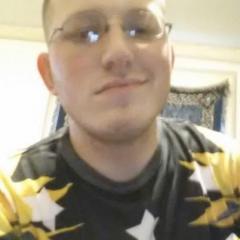 Jello_Snake
on 2020-12-17 22:04:18
---
I love traditional heavy metal. Great job!

DimeTower
on 2018-08-07 01:08:51
---
Gutsy! Reaching! Frickin' rocking, and I love the middle section's handling of the interweaving sections. It's like I'm getting dual-whipped by Castlevania goodness the entire time. Grab your stake and raise your whip - this does great justice with a take that needed to be really nailed to avoid falling down an endless precipice, and you nailed the jump. I swear I didn't mean to make this all full of Castlevania references. Damn impressive, guys.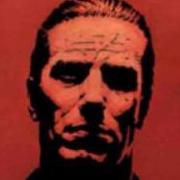 Liontamer
on 2018-08-02 12:20:14
---
What did you think? Post your opinion of this ReMix.
Sources Arranged
(2 Songs)
Primary Game:

Castlevania (Konami , 1986, NES)
Music by Kinuyo Yamashita,Satoe Terashima

---

Songs:
---
Tags
(11)
Genre:

Metal,Rock

Mood:

Energetic,Epic

Instrumentation:

Electric Guitar,Singing,Synth,Vocals: Male

Additional:

Lyrics > Lyrics: Original
Origin > Collaboration
Origin > Competition
---
File Information
Name:

Castlevania_This_Wicked_Heart_of_Mine_OC_ReMix.mp3

Size:

8,408,722 bytes

MD5:

fba64bc646af21a783d47bfeeba7a531

Bitrate:

234Kbps

Duration:

4:44
This wicked heart of mine
The chaos inside my mind
Tearing me up inside
There's a man
In the mirror that's not me
With bloodshot eyes
On the brink of sanity
A thousand lost souls
Calling out for me
I hear their voices everywhere
They call my name
Their wicked game
"Surrender yourself
To the darkness in your mind
Give yourself up
To the turmoil deep inside"
Seven years
Then a maiden spoke to me
An angel's voice
In the haze of lunacy
"You bear the curse
of a man you sought to slay
Rip out his heart
And the madness goes away"
A dark encore
It cries for more
And from the ashes of your twisted mind, you'll be
Reborn anew
With a heart so true
Unless the evil from inside devours all
This wicked heart of mine
The chaos inside my mind
Tearing me up inside
[Demon speech]
Wicked Child
With your heart of fire
Give into fear
And your dark desire
In his lair
The demon waits for me
The final fight
To regain my sanity
Weapons flash
In the struggle to survive
This night shall bring
Redemption to my strife
He calls my name
Our wicked game
"Surrender yourself
To the darkness in your mind
Give yourself up
To the turmoil deep inside"
A dark encore
And it cries for more
And from the ashes of your twisted mind, we'll be
Reborn anew
With a heart so true
Unless the evil from inside devours all
Now death awaits
At heaven's gates
The voices fade and still this wicked heart of mine
Download
Size: 8,408,722 bytes
MD5 Checksum: fba64bc646af21a783d47bfeeba7a531
Trouble downloading?
Right-click one of the mirror links above and select "Save Link As" or "Save Target As"!!
Help us save bandwidth - using our torrents saves us bandwidth and lets you download multiple mixes as a single download. Use the tracker below and scroll for more information, or visit https://bt.ocremix.org directly, and please don't forget to help us seed!!
ocremix.org is dedicated to the appreciation and promotion of video game music as an art form. more...
Content Policy
(Submission Agreement and Terms of Use)
Page generated Tue, 26 Sep 2023 16:41:14 +0000 in 0.0486 seconds
All compositions, arrangements, images, and trademarks are copyright their respective owners. Original content is copyright OverClocked ReMix, LLC. For information on RSS and JavaScript news feeds, linking to us, etc. please refer to resources for webmasters. Please refer to the Info section of the site and the FAQ available there for information about the site's history, features, and policies. Contact David W. Lloyd (djpretzel), webmaster, with feedback or questions not answered there.