Posted 2018-11-05, evaluated by the judges panel
---
To start the week we have a marriage of two themes from FFX, as Bluelighter (Guillaume Saumande) sends us a revised version of his somber solo piano ballad arrangement, which has a lovely flow & dynamic contrast:
"Here is a new version of my piano arrangement! There are more rubato than in the last one. I feel the result more emotional. :) This is piano arrangement based on two major themes of FF10, "Daughter of the Summoner" and "Someday the Dream Will End," to give these melodies their saddest version.

"Daughter of the summoner" really impressed me when I discovered the game! N. Uematsu managed to put a lot of emotion by the simplicity and the purity of this music. "Someday the Dream Will End" shines by its unforgettable melody, really well integrated in the game.

I've this idea of arrangement a long time ago, based uniquely on "Daughter of the Summoner." This arrangement came naturally on the first part (before 1'15). But I was blocked for the following, so I decided to integrate the other source to get something reliable enough.

These two melodies are yet well-married in the love song "Suteki Da Ne." This arrangement marry also these themes, but in their sad version (so I pointed only "Daughter of the Summoner" and "Someday the Dream will End" as sources).

I hope the result is melancholic enough. :) Enjoy!

Breakdown:

"Daughter of the Summoner"

0'00: Intro
0'12: Melodic Line 1
1'20: ML2

"Someday the Dream Will End"

0'00: ML3
0'24: ML4
1'05: ML5 (similar to ML1)

Arrangement

0'00: From intro of "Daughter of the Summoner": repeated high notes imitating the xylo. Arpeggio by left hand start a little after.
0'31: ML1 with arpeggio.
1'12: ML2 soft.
1'23: ML3 ternary rhythm for left hand. Hesitating tempo.
1'40: ML4 still in ternary. Louder, more animated. The culminating point of the arrangement!
2'10: ML5/ML1 soft part, to contrast with the precedent one. High arpeggio.
2'26: ML2 with rhythm well marked, louder.
2'58: Outro. Similar to intro, but softer.
Thorough breakdowns always appreciated; superb job blending these themes, I love the very delicate ebb & flow (especially on the intro/outro), and while the artist may describe the mood as sad, I think there's a blend of sentiments & emotions being articulated. The rubato that Guillaume mentions definitely helps give this more emotional depth, and in general the pacing is a highlight. Gario writes:
"Damn, it really helps to have played through the game when it comes to evaluating FFX music - I'm almost done with my very first run of the game (y'know, sixteen years after release), and it turns out it's pretty good, with some solid music to boot.

Anyway, I wasn't privy to the last decision on this, but this sounds about as human as I can tell - the dynamics are excellent (which the prior decision acknowledged), and the push and pull with the variations in the tempo helped give it that slight 'Chopin' feel. If the concern before was that it wasn't human enough, I think this will satisfy that requirement.

There are a few moments (1:45-1:46 & 1:58-1:59 ) that sound blocky and uncoordinated , and a few moments toward the end where the bass sounds like it causes some overcompression, but overall the issues I hold don't overshadow the general quality of the arrangement and performance."
So this to me is a great example of a judge decision - mad props to Greg - because it addresses most concerns, highlights positives, and doesn't shy away from isolating specific issues/problems. This is some of Bluelighter's best, most emotional, and most organic/human work to date, but the timestamps that Gario refers to did hit me the wrong way, as disruptive blips in an otherwise graceful & moving flow. For other judges, these modulations seemed odd but not necessarily "jarring," so clearly our thresholds on things like this vary, as I'm sure will be true for our listeners. Ultimately, these are passing moments of debatable derailing for an emotional, tender, & beautiful meditation on two powerful themes from Final Fantasy X; Bluelighter's musical message comes through quite clear. Resonating, eloquent work from Guillaume!
Discussion
Latest 3 comments/reviews; view the
complete thread
or
post your own
.
---

DimeTower
on 2018-11-13 23:50:55
---
Man, do we need more pieces like this! An exploring, wide-ranged take on some of the core FF X themes that turns this into a remix that alternate depth with some moments of looking the storm in the eye and being unafraid in the gathering winds, then sitting down after and contemplating how you're still here. SUPER props for both the opening and closing, which carry all the feels. More pieces need to explore this kind of emotional range. A definite download!!

lemnlime
on 2018-11-07 09:51:05
---
Solid work! Would fit nicely onto a piano collection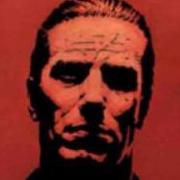 Liontamer
on 2018-11-02 08:43:38
---
What did you think? Post your opinion of this ReMix.
Sources Arranged
(2 Songs)
Primary Game:

Final Fantasy X (Square , 2001, PS2)
Music by Junya Nakano,Masashi Hamauzu,Nobuo Uematsu

---

Songs:
---
Tags
(11)
Genre:

Ballad,Impressionist,Pop

Mood:

Energetic,Mellow,Sad,Solemn

Instrumentation:

Piano,Solo Piano

Additional:

Arrangement > Solo
Origin > Resubmission
---
File Information
Name:

Final_Fantasy_10_One_Dream_One_Destiny_OC_ReMix.mp3

Size:

5,083,006 bytes

MD5:

24b530e6653b74e9aa95fee83830c821

Bitrate:

195Kbps

Duration:

3:25
Download
Size: 5,083,006 bytes
MD5 Checksum: 24b530e6653b74e9aa95fee83830c821
Trouble downloading?
Right-click one of the mirror links above and select "Save Link As" or "Save Target As"!!
Help us save bandwidth - using our torrents saves us bandwidth and lets you download multiple mixes as a single download. Use the tracker below and scroll for more information, or visit https://bt.ocremix.org directly, and please don't forget to help us seed!!
ocremix.org is dedicated to the appreciation and promotion of video game music as an art form. more...
Content Policy
(Submission Agreement and Terms of Use)
Page generated Fri, 29 Sep 2023 19:51:27 +0000 in 0.0582 seconds
All compositions, arrangements, images, and trademarks are copyright their respective owners. Original content is copyright OverClocked ReMix, LLC. For information on RSS and JavaScript news feeds, linking to us, etc. please refer to resources for webmasters. Please refer to the Info section of the site and the FAQ available there for information about the site's history, features, and policies. Contact David W. Lloyd (djpretzel), webmaster, with feedback or questions not answered there.