Posted 2019-05-07, evaluated by the judges panel
---
Bluelighter (Guillaume Saumande) specializes in quirky, fun marches, and this harpsichord-driven, rather mellow piece from Arcadia Legends is no exception:
"Here is my contribution for the Skies of Arcadia album project, a remix of "Sailor Town" in a marching band style. I thank Darkflamewolf for their invitation! I didn't know the OST, but the track was really interesting to work on and the project was teaching for me.

This was my favorite track from the OST, whose melody I find really catchy! In this orchestral remix, I wanted to keep the funny spirit of the original. Some parts are peaceful, other with orchestration more imposing in march band style... If the mix is globally joyful, there are also some parts a little nostalgic (notably in the 2nd section at 1'40). I hope we can feel in this mix different humors of Sailor Town.

The track was difficult to arrange because of its complexity, a lot of melodic lines (ML) with complex harmony to assemble into something cohesive enough. To simplify the structure, I put an accent on ML1 (0'26 -> 1'13) and ML3 (1'43 -> 2'43); the other melodic lines are more used as transition between these two main parts.

From feedbacks I received on forum project or from judges, I retained notably a problem at pt. 5 and pt. 6, where it was difficult to feel melodic line. In this last version, I've added a brief melody at pt. 5 by trumpet solo that gives a nostalgic feeling on this part. This one introduces the next part in higher harmony, where brass play ML2 at the same time that orchestra continue ML3. I find the result interesting.

In pt. 9, we retrieve briefly ML2 in the variation presented in pt. 6, but with soft instrumentation. The mix concludes by ML2a, march band style softer than other parts.

Main improvements:

- Real trumpet player where it was needed (pt. 4, 5, 6, 9)
- Cleaner sound for brass in staccato (pt. 5, 6)
- Harpsichord a little louder for the melody

I really thank Peíorele for her trumpet collaboration on this remix! Enjoy! :)"

Breakdown:

Pt. 1 - Intro based on ML1 (soft & march band)
Pt. 2 - 0'26 ML1 soft
Pt. 3 - 0'50 ML1 march band
Pt. 4 - 1'13 ML2b march band
Pt. 5 - 1'43 ML3 soft (with progression in instrumentation) - time signature in 11/8
Pt. 6 - 2'19 ML3 march band - ML2a with brass adapted to this specific harmony - time signature in 11/8
Pt. 7 - 2'43 ML4 march band & soft
Pt. 8 - 2'58 ML1 soft
Pt. 9 - 3'11 ML2a soft - marching band - time signature in 15/8
Good call getting real trumpet - adds a playful, free-form contrast to the hard lines of the harpsichord, which itself has some nice trills & embellishments. Liontamer writes:
"Nice work by Peíorele on the trumpet, and you can really feel the fun come through from Guillaume's arrangement. Really nice personalization of the theme and a great addition to the SoA album. Lovely!"
I evaluated this one myself, as well, in the interest of expediting things prior to the album's release:
"A little conservative in instrumentation and overall style, but thoroughly embellished with additional ornamentation, fluid temp fluctuations, and of course a nice live trumpet solo that adds a lot. Certainly keeps the feel of the original intact, but also explores permutations & enhancements sufficiently. Nitpicking, I'd say there could be even more ebb & flow to the tempo & dynamics, because it's the type of composition that leans on that "swaying" aesthetic, but that's tough to sequence, and what's here is good."
Good arrangement & execution but the main thing is the carefree vibe & dash of panache that Guillaume evokes so effectively - fun!
Discussion
Latest 1 comments/reviews; view the
complete thread
or
post your own
.
---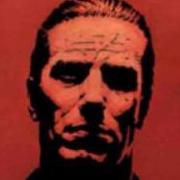 Liontamer
on 2019-04-30 02:26:11
---
What did you think? Post your opinion of this ReMix.
Sources Arranged
(1 Song)
Primary Game:

Skies of Arcadia (Sega , 2000, DC)
Music by Tatsuyuki Maeda,Yutaka Minobe

---

Songs:
---
Tags
(13)
Genre:

Classical,March

Mood:

Happy,Mellow

Instrumentation:

Brass,Hand Drums,Harpsichord,Orchestral,Strings,Trumpet,Woodwinds

Additional:

Origin > Collaboration
Production > Live Instruments
---
File Information
Name:

Skies_of_Arcadia_A_Sailor's_Respite_OC_ReMix.mp3

Size:

6,766,193 bytes

MD5:

f3eff357536a624664b39efed0763f08

Bitrate:

222Kbps

Duration:

4:00
Download
Size: 6,766,193 bytes
MD5 Checksum: f3eff357536a624664b39efed0763f08
Trouble downloading?
Right-click one of the mirror links above and select "Save Link As" or "Save Target As"!!
Help us save bandwidth - using our torrents saves us bandwidth and lets you download multiple mixes as a single download. Use the tracker below and scroll for more information, or visit https://bt.ocremix.org directly, and please don't forget to help us seed!!
ocremix.org is dedicated to the appreciation and promotion of video game music as an art form. more...
Content Policy
(Submission Agreement and Terms of Use)
Page generated Mon, 04 Dec 2023 19:45:52 +0000 in 0.0473 seconds
All compositions, arrangements, images, and trademarks are copyright their respective owners. Original content is copyright OverClocked ReMix, LLC. For information on RSS and JavaScript news feeds, linking to us, etc. please refer to resources for webmasters. Please refer to the Info section of the site and the FAQ available there for information about the site's history, features, and policies. Contact David W. Lloyd (djpretzel), webmaster, with feedback or questions not answered there.