Posted 2019-05-30, evaluated by Liontamer
---
Long before The Shape of Water flooded its way into inter-species Oscar history, Link & Ruto were exploring Hylian-Zora feels; Smooth4Lyfe (Joey Ofori) lays down the former's inner thoughts on this smooth hip-hop/r&b vocal jam, off of Video Game Rapper:
"This song called "Princess Ruto" is a love song dedicated to Princess Ruto from Legend of Zelda. It is sung from Link's perspective. It's a smooth R&B track with a good bassline!"
I'll second that; Larry had some smallish nitpicks but enjoyed the overall:
"Onto some small negatives first: During the chorus at :47, I thought the instrumental writing outside of the Zora theme got washed out and essentially had no presence, so the mixing's not ideal, but I did pick up on those parts being there; same with some clicking SFX around 1:12 and bell or xylo-type tones around 1:20, where the parts barely register and would have made nice accents had they stood out. The closing piano at 2:47 was thin and fake-sounding, so a ding there (c'mon, Joey!), but it was brief, and still a good way compositionally to end the piece. But those are smaller things that don't take away from the big picture, and none of those meaningfully hurt this from a production standpoint.

Onto what I enjoyed, first, the source tune's ever-present as the instrumental. Meanwhile, Smooth had some very nice-sounding padded vox and subtle SFX during the Zora theme intro, and once the vocals started, the pads and vocal warbling effects do a very nice job of pushing the underwater imagery. People who may normally frown on vocals with VGM arrangements may enjoy that the lyrics are oriented to the game. I can't say enough how Smooth's vocal delivery had great energy, and I thought the bashfulness of the lyrics was cute and fun. This is lighthearted and embraces it. Joey expanded upon the Zora theme nicely through this approach, and had some good dynamic contrast with the raps vs. the choruses vs. the spoken word sections. I recommend everyone check out Smooth's full album, Video Game Rapper, for more good stuff like this!"
Really mellow, chill, laid-back vibe, and I liked the variety of having rapping, singing, and talking in the same track; Joey also knows how to add dynamic FX on his vocal parts, and the delays & other DSP add an extra dimension that makes the whole thing swim. Watery choral pads and iconic rising harp lines seal the deal, and the whole concept comes together nicely; excellent stuff!
Discussion
Latest 2 comments/reviews; view the
complete thread
or
post your own
.
---

Gario
on 2019-05-30 18:49:52
---
You can't go wrong with Smooth4Lyfe. You just can't. His vocals are really a dream, when it comes to this kind of arrangement.
Great stuff, highly recommended.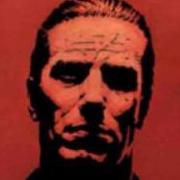 Liontamer
on 2019-05-30 12:59:00
---
What did you think? Post your opinion of this ReMix.
Sources Arranged
(1 Song)
Primary Game:

The Legend of Zelda: Ocarina of Time (Nintendo , 1998, N64)
Music by Koji Kondo

---

Songs:
---
Tags
(14)
Genre:

Hip Hop,R&B

Mood:

Mellow,Romantic,Sexy

Instrumentation:

Choir,Harp,Singing,Sound FX,Synth,Vocals: Male,Vocals: Rapping,Vocals: Voice Acting

Additional:

Lyrics > Lyrics: Original
---
File Information
Name:

Legend_of_Zelda_Ocarina_of_Time_Princess_Ruto_OC_ReMix.mp3

Size:

5,508,640 bytes

MD5:

4d8d3ba52d8f77f67b67ba52fe24110e

Bitrate:

234Kbps

Duration:

3:05
Let me take a dive in this melody
So I can tell you 'bout this cutie underwater queen
She got a sparkle like a 14-carat diamond
And a body so bad, man, that thing should be a felony
Moving like a wave now
Swimming so seductive, all the fishes want a taste now
But I think she like me, 'cause she only looks my way
Got me frozen in one place like
"Man, what do I say?" (Ho)
First time... that I saw her (that I saw her)
I was swimming up the stream to meet the Zoras (meet the Zoras)
Talked to the King, and he said that was her daughter
Maybe one day she can hold the Master Sword (Yeah)
Is it my heart... that I should follow (I should follow)
Losing my head like the dude from Sleepy Hollow (Sleepy Hollow)
Give her my love, or I think I'll let her borrow
Tyra Banks Underwater's Top Model
[Chorus]
Princess Ruto (Princess Ruto)
Princess Ruto (Princess Ruto)
Princess Ruto (Princess Ruto)
The angel from the ocean
But if you know (But if you know)
Princess Ruto (Princess Ruto)
Princess Ruto (Princess Ruto)
She might just be the one for me
(Ruto) I never thought, I'd see someone so beautiful
(Ruto) But how would it work though? She's not even human
(Ruto) I mean, I never had anyone so into me before
(Ruto) It's almost like I'm drowning in my own sorrows
What do I do?
Every time I come, she always get excited
She like my swagger and she like the way I'm fighting
She watch my moves, but then I watch her too
I'm sneezing from my eyes, the way I stare achoo
Is it my heart... that I should follow (I should follow)
Losing my head like the dude from Sleepy Hollow (Sleepy Hollow)
Give her my love, or I think I'll let her borrow (Hey)
Tyra Banks Underwater's Top Model (Ho)
[Chorus]
Download
Size: 5,508,640 bytes
MD5 Checksum: 4d8d3ba52d8f77f67b67ba52fe24110e
Trouble downloading?
Right-click one of the mirror links above and select "Save Link As" or "Save Target As"!!
Help us save bandwidth - using our torrents saves us bandwidth and lets you download multiple mixes as a single download. Use the tracker below and scroll for more information, or visit https://bt.ocremix.org directly, and please don't forget to help us seed!!
ocremix.org is dedicated to the appreciation and promotion of video game music as an art form. more...
Content Policy
(Submission Agreement and Terms of Use)
Page generated Fri, 08 Dec 2023 11:39:08 +0000 in 0.0493 seconds
All compositions, arrangements, images, and trademarks are copyright their respective owners. Original content is copyright OverClocked ReMix, LLC. For information on RSS and JavaScript news feeds, linking to us, etc. please refer to resources for webmasters. Please refer to the Info section of the site and the FAQ available there for information about the site's history, features, and policies. Contact David W. Lloyd (djpretzel), webmaster, with feedback or questions not answered there.