Posted 2019-07-15, evaluated by Liontamer
---
Our next mix is from fellow newly-anointed judge Rexy (Beverley Wooff), off of RadioSEGA: 10 Years for SEGA Ears, bringing us our FIRST featured arrangement of Puyo-Puyo in the form of an upbeat, drum-heavy, chip-funk pop wonderland:
"This arrangement was written for the RadioSEGA-published album 10 Years for SEGA Ears, where the purpose was to mark the station's 10th Anniversary back in 2016 with an album filled with arranges of fan-favorite Sega BGM. You would've seen me link it in the Community sub-forum in the past thanks to myself, RoBKTA, and UV Sir J getting involved with this (and Sir J's Shining Force 2 remix is godly, just saying).

As a show host there with SEGA Mixer Drive (shameless plug!), I've gotten to know some great personalities both on and off staff, and it's this level of passion that kept the station moving along. The popularity of the Puyo Puyo theme among listeners soon bit me as I hung around the station, and so when asked to do a song for this album, I had no hesitation on covering this cute and infectious little number. The album has a lot of arrangements from some fan-favorite Sega BGM and my choice of music from Puyo Puyo (revised for the West as Dr. Robotnik's Mean Bean Machine) is no different. There was a specific vocal arrangement that I heard a lot during others' shows, and coupled with the already passionate Puyo fan communities, it made sense for "Theme of Puyo Puyo" to get covered -- or as it was known as since 2007, "It's Been a Long Time Since We Passed Through Space-Time" (hence the remix's title inspiration). Because Puyo Puyo is already this cutesy puzzle game where you match four of any color, this arrangement set out to capture the atmospheric charm behind the BGM. It gave me room to work with a lot of chiptune writing, shifting chord progressions in the central section, a very cheerful synthetic sound palette, and the closest attention to detail that I had put into drum writing at the time.

I was pleased with this one, yet I did hold off from submitting it to OC ReMix for some time. Why did I not submit it? While the arrangement and production values sound kickass on my end, the biggest concerns that I had were that I borrowed a couple of ideas from two other official arranges of this source material:

Puyo Puyo Vocal Tracks - "It's Been a Long Time Since We Passed Through Space-Time! Vocal Version" - took the strings in the intro and placed them into the SID-sounding chips in my own intro and ending, and, of course, the chord sequences at 1:36 but transposed to match the key of my own arrangement.
Bayoen!! The Megatracks of Puyo Puyo CD - "Theme of Puyo Puyo (Bumpin'Around Mix)" - took the vocal chanting that started appearing at 0:31 and put them to strings in my own arrangement.

However, Larry was cool to go over them and see them as no big deal.

Otherwise, I give big thanks to Mykah for directing the album, then-station manager KC for getting me to keep on top of the track, and the RadioSEGA community for their support and passion for Sega BGM. Here's to reaching 2026 and having 20 years to celebrate! ;)"
Larry echos these sentiments below, but Rexy is an artist whose development & progression over the years has been remarkable - from humanization of her piano work, to experimenting with new genres, to upping her production game again & again, I've been consistently impressed (a bit jealous!) with how she's improved her technique & challenged herself creatively. That artistic trajectory & increased confidence alone makes a strong case for her being a great judge, but she's also helped others & provided beneficial feedback along the way. Larry writes:
"Wow, now that I think about it, it's actually pretty shocking we've never gotten an arrangement of this theme on OCR until now. It's not as well known outside of Japan, but the Puyo Puyo theme's insanely catchy and been on a plethora of platforms over the years, so I'm glad Beverly submitted her take on it to celebrate her ascension to our evil judge family. ;-) She had reservations on incorporating ideas from a couple of other official Puyo Puyo arrangements, but those uses were very fleeting, so it's no big deal, and we've had other ReMixes (Noir's in particular) take inspiration from official arrange album versions of VGM.

Crits first, the bowed strings and brass stabs (e.g. :56-1:04) needed more richness/realism, but were brief, and I thought the snare tone should have been changed up more. That said, the perc writing itself was amazingly energetic and varied, and the overall jazziness of this was super strong, with awesome bass work, a lovely (& classic) chip palette sprinkled in there, and a full tilt toward a bright, happy energy. The tension brought on during the 2:04-2:32 section was an excellent bit of dynamic contrast before going for a higher key final section. Extremely fun stuff all throughout!

As a judge for nearly 15 years, I've witnessed Beverly start as a beginner with a (seemingly) no-hope streak of rejections and bitter feelings about the process and seen her mature into a well-rounded veteran whose experience level and outcomes have long since matched her extraordinary energy and vision as a musician. Beverly knows just how arduous yet rewarding the journey is to become a great VGM arranger, so I'm extremely proud to finally have her alongside us on the judges panel. I know her insight will help other great arrangers on their way up! :-)"
The Puyo so nice they named it twice finally gets some OCR love, Rexy joins Brad as a dynamic duo of powerful additions to our judge panel, and all is right with the world. Enjoy!
Discussion
Latest 3 comments/reviews; view the
complete thread
or
post your own
.
---
WesternZypher
on 2019-08-19 13:56:01
---
Feels like it could fit right into a recent remake.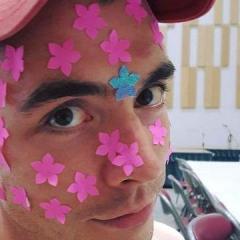 Mr. Hu
on 2019-07-15 23:29:09
---
I really feel like the balance and mix of this composition is from the drummer's perspective (the drummer of a band that does esoteric Japanese OST covers - it may or may not exist). Or rather, it sounds like the listener is drumming on the song. The snare, to my ears, is at the center of everything in mix and panning, and most of the other elements fall around it. It's such an interesting kind of mix in that regard (again, to me). Plus, all those greats fills and flams sound great. FLAM! FLAM FLAM!
...
Anyhow, I like this.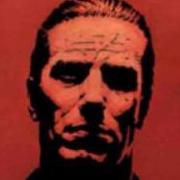 Liontamer
on 2019-07-12 08:11:02
---
What did you think? Post your opinion of this ReMix.
Sources Arranged
(2 Songs)
Primary Game:

Puyo Puyo (Sega , 1992, GEN)
Music by Akiyoshi Nagao,Masanobu Tsukamoto

---

Songs:
---
Tags
(9)
Genre:

Funk,Pop

Mood:

Energetic,Funky,Happy

Instrumentation:

Brass,Chiptune,Strings,Synth

Additional:
---
File Information
Name:

Puyo_Puyo_I_Just_Skipped_Time_Yesterday_OC_ReMix.mp3

Size:

6,965,907 bytes

MD5:

8275b750b3f9fc5fc87a87517c253749

Bitrate:

244Kbps

Duration:

3:44
Download
Size: 6,965,907 bytes
MD5 Checksum: 8275b750b3f9fc5fc87a87517c253749
Trouble downloading?
Right-click one of the mirror links above and select "Save Link As" or "Save Target As"!!
Help us save bandwidth - using our torrents saves us bandwidth and lets you download multiple mixes as a single download. Use the tracker below and scroll for more information, or visit https://bt.ocremix.org directly, and please don't forget to help us seed!!
ocremix.org is dedicated to the appreciation and promotion of video game music as an art form. more...
Content Policy
(Submission Agreement and Terms of Use)
Page generated Thu, 21 Sep 2023 22:28:38 +0000 in 0.0579 seconds
All compositions, arrangements, images, and trademarks are copyright their respective owners. Original content is copyright OverClocked ReMix, LLC. For information on RSS and JavaScript news feeds, linking to us, etc. please refer to resources for webmasters. Please refer to the Info section of the site and the FAQ available there for information about the site's history, features, and policies. Contact David W. Lloyd (djpretzel), webmaster, with feedback or questions not answered there.