Posted 2019-12-16, evaluated by Liontamer
---
Off of Lionheart: Volume I, this FF8 ReMix from Forest Elves is a beautiful, haunting, & brilliant vocal ambient/new age take on "Blue Fields" with lyrics that Jordi wrote his own language for:
"We've both loved the original composition for many years now and we wanted to put our own spin on it with our own flavour. We would describe this arrangement as ambient with a focus on vocal elements. The lyrics we wrote are in Jordi's own constructed language called Etherean for the purpose of bringing the vocals to life and putting our emotions into song. We hope you all enjoy our take on this beloved piece!"
Clean, engaging production, performances that are emotive & powerful, and an exotic, unfamiliar tongue make this a transporting, spiritual, & immersive arrangement; Merry Berry writes:
"That feeling when you first get to explore the world of FF8 with the garden is such a special feeling which I hold very dear to my heart. And this is what I wanted to put into this cover. Final Fantasy VIII was my first Final Fantasy and this moment of wonder is something I love to remember when I think of this game.

I sat there and was like, "NO WAY? I can go anywhere with the Garden?" :O Then I got disappointed because I couldn't get into Esthar. I was soooooo intrigued by all that stuff on the world, LOL!

I'm still so pumped that we're getting a remaster!!! I can't wait! I've wanted to replay this beautiful game for years and now this dream comes true. I'm so, so happy.

Jordi wrote these beautiful lyrics in his own language. Can you imagine, this guy came up with one! He's truly a genius!"
The language is pretty convincing & has enough variation and structure to give the singing voice something to work with; very impressive work, performed to great effect. There's a synthetic noise bed on the piano intro that's unusual & captures the attention, Merry's beautiful vocal enters with lovely sustained tones, then Jordi comes in for the vocal duet and, well... it's rather captivating, no? I've heard several takes on the theme, but this one really resonates with the reverent, deeply-rooted source melody in its own special way; Jordi Francis adds:
"One of my favourite FF8 tracks, and we made a Forest Elves version! More FF8, of course! If you're not familiar with the soundtrack, I implore you to take a listen to it. I may be biased and driven by my nostalgia of playing this as a kid, but there really are some beautiful songs, this being one of them.

I often enjoy writing in a language I've put together for the purpose of writing music that I like to call Etherean, which kinda works in a few different ways depending on the needs. It can be used more formally following some basic grammar rules that allow there to be particular lyrical meaning and also allow for translation to and from Etherean to other languages. Sometimes though, I've found that I'm drawn to certain sounds and syllables if I get lost in a performance emotionally, which of course have no translation, but I consider that to be another strand of Etherean; of course much more flexible.

I have many great memories of exploring the wonderful world of Final Fantasy VIII and this song was often stuck in my head for the longest time and it definitely is again now. :) Oh yeah, and as Merry said, they announced an FF8 remaster at E3 2019! What great timing! That game is definitely underrated compared to some other FF titles."
Even within FF fandom, there are subfandoms asserting the relative value of individual games; pretty cool. I didn't give FF8 enough time, back in the day, primarily because I found the menu system a bit much, but its aesthetic and of course its soundtrack always struck me as distinct & striking. I'm a fan of Forest Elves and I think they could arrange almost any source and I'd still dig it, but in this case I think "Blue Fields" is uniquely suited to their style & talents, and they've put together an absolutely stellar interpretation. Highly recommended!
Discussion
Latest 2 comments/reviews; view the
complete thread
or
post your own
.
---

lemnlime
on 2019-12-18 13:07:00
---
I like the potential of this folksy remix but I think it could've benefited from a crescendo at some point. It just seems to kinda meander but not really go anywhere all that interesting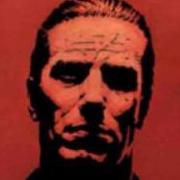 Liontamer
on 2019-12-11 03:43:37
---
What did you think? Post your opinion of this ReMix.
Sources Arranged
(1 Song)
Primary Game:

Final Fantasy VIII (Square , 1999, PS1)
Music by Nobuo Uematsu

---

Songs:
---
Tags
(13)
Genre:

Ambient,New Age

Mood:

Mystical,Peaceful,Solemn

Instrumentation:

Bells,Piano,Singing,Synth,Vocals: Female,Vocals: Male

Additional:

Lyrics > Lyrics: Original
Usage > Meditation
---
File Information
Name:

Final_Fantasy_8_Wings_of_Freedom_OC_ReMix.mp3

Size:

6,821,308 bytes

MD5:

c92c903b2a934b36a373672f35a19ace

Bitrate:

221Kbps

Duration:

4:04
[ETHEREAN lyrics by Jordi Francis]
Tsura arareija
Noraja ieyo xiejo
Soro kuruilaya
Maraiya mieyo
Kuru yolei araja xulcara
Ire alaya melieya
Tsura arareija (Tsura arareija)
Noraja ieyo xiejo (Noraja ieyo xiejo)
Soro kuruilaya (Soro kuruilaya)
Maraiya mieyo (Maraiya mieyo)
Kuru yolei araja xulcara
Ire alaya melieya
Kuru yolei araja xulcara
Ire alaya melieya
Ire alaya
Ire alaya
Ire alaya melieya
Ire alaya
Ire alaya
Ire alaya melieya
Download
Size: 6,821,308 bytes
MD5 Checksum: c92c903b2a934b36a373672f35a19ace
Trouble downloading?
Right-click one of the mirror links above and select "Save Link As" or "Save Target As"!!
Help us save bandwidth - using our torrents saves us bandwidth and lets you download multiple mixes as a single download. Use the tracker below and scroll for more information, or visit https://bt.ocremix.org directly, and please don't forget to help us seed!!
ocremix.org is dedicated to the appreciation and promotion of video game music as an art form. more...
Content Policy
(Submission Agreement and Terms of Use)
Page generated Fri, 29 Sep 2023 17:47:52 +0000 in 0.0468 seconds
All compositions, arrangements, images, and trademarks are copyright their respective owners. Original content is copyright OverClocked ReMix, LLC. For information on RSS and JavaScript news feeds, linking to us, etc. please refer to resources for webmasters. Please refer to the Info section of the site and the FAQ available there for information about the site's history, features, and policies. Contact David W. Lloyd (djpretzel), webmaster, with feedback or questions not answered there.