Posted 2020-06-18, evaluated by the judges panel
---
Our first (!) featured ReMix of the original Paper Mario (N64) has jnWake returning with another back-to-back collab, featuring UV Sir J & XPRTNovice as a very capable (and funky) horn section on a brilliant, inspired, downright badass jazz/soul/blues take on "Attack of the Koopa Bros." & "Koopa Bros. Keep Cool" - he writes:
"I began this mix as a remix of only "Koopa Bros Keep Cool." That track has some sort of gangster blues feel or something like that (it's the bassline!), so I wanted to keep that feeling while expanding on the instrumentation and melodies. However, I noticed very early that I didn't really have much melodies to work with, so I added a second source, "Attack of the Koopa Bros" (which is a remix of the classic Hammer Bro theme from SMB3). Anyway, I took this second source and switched a few chords here and there to give it that more evil-ish vibe!

At first, the song only had one brass instrument, the sax lead, but when Sir J offered to collab on it, he added a lot of brass stuff and the song suddenly became really cool. He then got XPRT on board to play the lead sax and it really started to gain shape. It was very cool to have real instruments for the song, since I wanted it to sound as real possible to get more of that blues mood. So, a lot of thanks to both Sir J and XPRT for adding their talents to this mix!

I hope you enjoy it! I tried to add many cool chords and even a drum solo in the middle to make it interesting and blues-ish!

No comments by XPRT other than the fact that I made him play many high notes, which is difficult... Whoops! That happens when you write for an instrument you don't play, I guess, haha.

Song breakdown:

0:00-0:11: Intro. Not based on any particular source, just trying to create a nice mood!
0:12-0:52: Based on the main section of "Koopa Bros Keep Cool." Bass plays the source's bassline while the piano and sax play the neat melodies of the source's organ.
0:53-1:10: Transition... Bass is based on "Koopa Bros Keep Cool."
1:11-1:55: Based on melody A of "Attack of the Koopa Bros." Bassline is taken from the source and the sax line is based on the source's main melody.
1:56-2:05: Based on melody B of "Attack of the Koopa Bros," played by the piano.
2:06-2:20: Build-up! First part is based on "Koopa Bros Keep Cool" and the drum solo is taking the idea from the mix's intro.
2:21-2:30: Based on the intro of "Koopa Bros Keep Cool." Sax line plays the main melody of the source.
2:31-3:22: Sax solo section! Piano is based on "Koopa Bros Keep Cool," but it is a bit liberal.
3:23-end: Repeat of the 1:11-1:55 section.

Hope you like it!"
This is from a cancelled Paper Mario album, and it's about time it saw the light of day - absolutely would have been a killer track in that context, but this humdinger hits hard in standalone mode, too. There's a vintage vibe going down, where you could picture this spinning on some not-too-dusty vinyl... bass is active and does a body good (like milk, ostensibly), organ has a nice rotary panning to it, piano adds some variety on the keys, and then you just get a heapin' helpin' of brass & sax doodiddlin' & peepiddlin', which are technical terms for emotive, spiralling, 100% fire soloing. Plus the drum solo bit, as advertised. As a first mix for a series originating title, it doesn't get much better. I miss Jordanius & Joe's more regular presence/participation, since this dates back to a period where both were more active, but shouts out to these gentlemen & scholars for doing some dazzling work on this one; UV Sir J adds:
"There was a short period where a few of us briefly exchanged emails showcasing our current progress with our respective tracks, and I started grinning and bobbing my head while saying "Aaaawwww yeah, I like where dis be goooin!!" when I first heard jnWake's concept. I immediately suggested (and offered) live brass/general funk services, since it's clear that synthesized/programmed brass just wouldn't have the same effect with this song.

I'm personally not comfortable with lead horn parts (not a confidence issue, I just have a VERY particular niche which is why I prefer to provide Tower of Power parts rather than single lead parts), but XPRTNovice came in and did his thing as usual with some sick lead saxophone work. I will admit that some of my brass stuff is a bit rough around the edges and questionably pitchy in some spots, but I had loads of fun working with jn and Joe... (Oooh shiiiii--- jn, Joe, Sir J. What does it meeeaaan? O_o)

jnWake is hella good with instrumentation, mixing, and composition ideas, and I absolutely love his treatment of chord phrasings and progressions. Sure, Joe and I threw in our little signature styles with our respective parts, but we were just following orders from the boss man. Been a business doin' pleasure with these gentlemen."
If you didn't realize just HOW badass jnWake is on the arrangement front, these back-to-back collabs should thoroughly rectify that; of course, it never hurts to have wildly talented collaborators breathing life into your ideas, and this triumvirate of J-named artists have put together a killer mix. Judging was a formality, but I think DragonAvenger sums it up best:
"Yeah this is great.

YES."
That *is* what she said, literally, and I strenuously concur. Many mazel tovs to jnWake on two fantastic mixes; Joe's achieved well-deserved internet fame with his voice acting but continues to chime in with music & thoughts when he can, and a shoutout to the towering musicality of UV Sir J, who's been off the grid-ish but never forgotten & who I love to see back in the spotlight. Shame about the album, but at least it inspired this mix, and this mix is Hot with a capital H. Essential, and thus highly recommended.
Discussion
Latest 3 comments/reviews; view the
complete thread
or
post your own
.
---
Emunator
on 2020-06-18 17:14:07
---
Damn solid! The live instruments and the sequenced ones gel pretty well together, and the production is on-point. Paper Mario is such an underrepresented franchise from a remixing standpoint, so I'm grateful that this mix saw the light of day even though the project never came to fruition.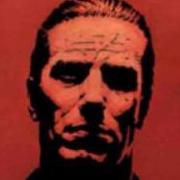 Liontamer
on 2020-06-18 11:54:20
---
What did you think? Post your opinion of this ReMix.
Sources Arranged
(2 Songs)
Primary Game:

Paper Mario (Nintendo , 2000, N64)
Music by Taishi Senda,Yuka Tsujiyoko

---

Songs:
---
Tags
(11)
Genre:

Funk,Jazz

Mood:

Chill,Funky,Jazzy

Instrumentation:

Brass,Organ,Saxophone,Trumpet

Additional:

Origin > Collaboration
Production > Live Instruments
---
File Information
Name:

Paper_Mario_Teenage_Mutant_Ninja_Koopa_OC_ReMix.mp3

Size:

7,195,129 bytes

MD5:

cef182a5eb0b20204ccd7bafab023ed4

Bitrate:

230Kbps

Duration:

4:06
Download
Size: 7,195,129 bytes
MD5 Checksum: cef182a5eb0b20204ccd7bafab023ed4
Trouble downloading?
Right-click one of the mirror links above and select "Save Link As" or "Save Target As"!!
Help us save bandwidth - using our torrents saves us bandwidth and lets you download multiple mixes as a single download. Use the tracker below and scroll for more information, or visit https://bt.ocremix.org directly, and please don't forget to help us seed!!
ocremix.org is dedicated to the appreciation and promotion of video game music as an art form. more...
Content Policy
(Submission Agreement and Terms of Use)
Page generated Fri, 29 Sep 2023 07:48:11 +0000 in 0.0654 seconds
All compositions, arrangements, images, and trademarks are copyright their respective owners. Original content is copyright OverClocked ReMix, LLC. For information on RSS and JavaScript news feeds, linking to us, etc. please refer to resources for webmasters. Please refer to the Info section of the site and the FAQ available there for information about the site's history, features, and policies. Contact David W. Lloyd (djpretzel), webmaster, with feedback or questions not answered there.