Posted 2020-07-01, evaluated by Rexy
---
The responses so far to Golden Sun: A World Reignited have been great, and it's time to continue our mixflood of featured selections with this beautiful Chinese instrumental ballad featuring erhu, guzheng, & guitar - our first featured *solo* mix from the impressively-multi-instrumental GuitarSVD (Cecil Chau):
"Reflection of the Wolf Moon" is a reinterpretation of "A Full Moon in Garoh" in Chinese music style.

When I was first approached to potentially contribute to the Golden Sun: A World Reignited album, it was my first time listening to the OST of Golden Sun. I was very impressed by the quality of the music and it didn't take long before I found a song that spoke to me and was suitable for erhu and guitar.

The arrangement was done very quickly, but it was obvious that something was missing. The song asked for a second erhu. So I also decided to rearrange the whole song for an erhu duet and added guzheng into the arrangement for a more vivid illustration of the full moon.

I imagine my song starts at a dark and cloudy night. Two wolves sat and waited on the lake shore. Then the moon finally broke through the cloud. The wolves started howling. Maybe they were howling to the moon, or they were howling to the reflection on the lake?

Erhu was originally introduced to China from Mongolia around A.D. 700. It was later I found out that the Mongolian wolf plays an important role in the Mongolian culture. Ancient Mongols believed they were descendants of their spiritual ancestor the Mongolian wolf.

Since I found out Garoh is a village of werewolves in the game, it was a nice surprise that the instrumentation in "Reflection of the Wolf Moon" fits the lore so well.
I *came* for the production/arrangement background, but I *stayed* for the cultural significance of Mongolian wolves ;) Seriously, I love it when artists draw this type of inspiration & resonance from context - we don't always know, because we don't always get liner notes & not everyone shares as much, but many thanks to Cecil for providing these details; I legit learned something. In my album evaluation comments, I mistakenly identified the guzheng here as a koto, which means I need to take a long, hard look at what I'm doing with my life, deep shame, etc. I had to add a "guzheng" tag to our database just for this mix, to keep the freshly-minted "flugelhorn" tag company, and I wouldn't have it any other way. Another demotivational side story: I once got it into my head that I wanted to learn erhu, and got one for xmas, and failed miserably to produce even a remotely musical sound. I don't have the best frame of reference for the comparative dfficulty of different bowed instruments, but... it was *hard*. Cecil could just as easily go by "ErhuSVD" based on these performances, which emote all over the place - in a controlled, musical, & passionate way. Album director TSori agrees:
"I love the sound of erhu. So, when Cecil said he was going to do an arrangement focused on the instrument for this album, I was thrilled, and sure we were in for something special. What I didn't expect was just how far he'd take it! Finding someone who recorded live ehru is one thing, but guzheng too?! Incredible. "Garoh" is one of the most popular tunes from either game's soundtrack, so, as director, you really hope that whoever claims it has the talent and vision to create something unforgettable. Cecil did just that. His arrangement is truly one-of-a-kind, and his beautiful and emotive performances bring it to life in a way that feels almost tangible.

The concept behind this album was always that it should feel like a journey through a culturally diverse world. I hoped that each ReMix, especially those for in-game locations, would make the listener feel transported to a truly unique corner of Weyard. I think the album as a whole accomplishes this very well, but there's probably not any one track that does it better than this one."
Every once in a while I see someone complaining about albums which span multiple genres, instead of "staying in their lane" and being 100% EDM, rock, etc. I can't really express how profoundly I disagree with that mindset, especially as pertains to VGM arrangement albums, especially of RPGs, because so many RPG soundtracks are musically & culturally diverse to begin with, taking players on a journey to other times, places, & peoples. To be clear, I can still get behind & enjoy albums that stick to a specific aesthetic or genre, but I *also* love celebrations of musical diversity which embrace the same variety found in so many game soundtracks. I'd go so far as to say it's part of why OCR even exists in the first place, I'm always willing to champion the approach, and I think that A World Reignited is a stellar example & case argument. And, as TSori writes, this track is a compelling inclusion in that regard. Playing acoustic guitar, guzheng, AND erhu on the same mix is pretty god-tier stuff, but the arrangement itself leans into Cecil's musicianship and paints a vivid picture. If you watch a lot of anime, this is the type of piece they'd play during a poignant moment where a protagonist shares a raw, emotional anecdote... and it would be very effective at eliciting the intended response in viewers. XPRTNovice is also a formidable multi-instrumentalist, and had this to say:
"Really neat blend of instruments, performed well, and mixed well. One of the most unique mixes I've heard in a long time, and thoroughly enjoyed. Bravo."
I concur; highly impressive, highly emotional, & highly recommended!
Discussion
Latest 2 comments/reviews; view the
complete thread
or
post your own
.
---
Souperion
on 2020-07-05 13:00:18
---
Evocative, expressive, and heart wrenching. Garoh's an old favorite, and this take on it is transcendent. As an amateur who has just recently began experimenting with samples of eastern instruments, this is an inspiring piece that I'll need to be studying. Thank you for making this.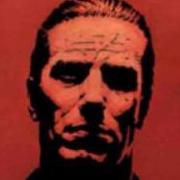 Liontamer
on 2020-06-30 02:42:24
---
What did you think? Post your opinion of this ReMix.
Sources Arranged
(1 Song)
Primary Game:

Golden Sun: The Lost Age (Nintendo , 2002, GBA)
Music by Motoi Sakuraba

---

Songs:
---
Tags
(10)
Genre:

Folk

Mood:

Mellow,Sad,Solemn

Instrumentation:

Acoustic Guitar,Erhu,Guzheng

Additional:

Arrangement > Quartet
Production > Live Instruments
Regional > Chinese
---
File Information
Name:

Golden_Sun_The_Lost_Age_Reflection_of_the_Wolf_Moon_OC_ReMix.mp3

Size:

4,552,169 bytes

MD5:

7de844bd0b79ab290457449d52489f18

Bitrate:

212Kbps

Duration:

2:48
Download
Size: 4,552,169 bytes
MD5 Checksum: 7de844bd0b79ab290457449d52489f18
Trouble downloading?
Right-click one of the mirror links above and select "Save Link As" or "Save Target As"!!
Help us save bandwidth - using our torrents saves us bandwidth and lets you download multiple mixes as a single download. Use the tracker below and scroll for more information, or visit https://bt.ocremix.org directly, and please don't forget to help us seed!!
ocremix.org is dedicated to the appreciation and promotion of video game music as an art form. more...
Content Policy
(Submission Agreement and Terms of Use)
Page generated Sun, 03 Dec 2023 03:49:13 +0000 in 0.0438 seconds
All compositions, arrangements, images, and trademarks are copyright their respective owners. Original content is copyright OverClocked ReMix, LLC. For information on RSS and JavaScript news feeds, linking to us, etc. please refer to resources for webmasters. Please refer to the Info section of the site and the FAQ available there for information about the site's history, features, and policies. Contact David W. Lloyd (djpretzel), webmaster, with feedback or questions not answered there.