Posted 2020-07-01, evaluated by Rexy
---
This mix is very "me," I think. Incidentally, I made the whole thing standing up, as my basement studio is now configured such that it's a bit of a pain to lower the standing desk. Cool. I wrote quite a bit in the liner notes, but I'll add that it's one of my favorites of my own stuff, and that I would prefer you listen to it as loudly as is comfortable, without inducing hearing damage. If you quote yourself too much, you'll go blind, but:
"I'm honored to be involved with A World Reignited, and had a blast with my track, going for a different style than most of my mixes & having a lot of fun working in a format derived from many of my favorite artists/bands.

I was inspired by the original melody but also the source title "Walking Forward with Determination" -- I thought mostly about changing that from something earnest/heroic to something a little more seductive & funky. The bridge is used as an intro, the leads are Spectrasonics' Keyscape on EP & Shreddage 3 on guitar, and... there's cowbell. Superior Drummer 3 really made this mix possible, offering up meaty, '70s-style drums -- the type I've loved on countless classic rock tracks -- and I adapted the arrangement around a variety of grooves, with a smooth, almost Motown-style EP verse and a butt rock/hair band quad-tracked guitar lead to follow. The held note at the end of the flute solo is a delay applied to a reverb trail, with the delay feedback & gain modulated up and then Sugar Bytes' Looperator applied on top of that, for an underwater/outer space vibe. Endless Smile is applied to the whole mix a couple times, for a "pulling back" effect, and then... DUB SIREN SOLO. I feel like if you're gonna do this particular descending chord progression, you gotta go big; I applied delay & bitcrushing and the end result is a giant, wailing, lose-your-shit-style scream, before the closeout catharsis. There are various bitcrushed percussive loop fragments throughout, along with some Heavyocity choral stuff, and then the bass is a nice Orange Tree patch with an interesting attack & verb on it. It's an odd smorgasbord of '70s psychedelic rock/funk, Motown, chiptune (Plogue), and more modern sound design elements thrown in, but I like how it hangs together.

Generally speaking, this is closer to the type of original music I'd like to be making, if I had infinite free time; I love synths, and I love music technology, but I also love a retro vibe & electric piano/guitar as leads. This isn't the type of mix I could have made five years ago, but it's definitely the type I wanted to. :) The title is open to interpretation but intended as lyrical; the EP lead on this was very much written & performed as a vocal replacement sort of thing, although I'm fine with this as an instrumental. Lyrics on the hypothetical chorus would go something like:

Going down the line / one more time / over you
(one more time)
Waiting for the time / dreams come true
But dreams don't come easy...

...or something like that, you know? Ultimately, I feel like a vocal version is inferred enough by the arrangement that I hear it in my mind, anyways. No idea how/whether people will dig this, but I do hope at least a few folks get the same kicks out of it that I do, and that it adds some spunk/funk + groove to the album. Thanks to TSori for bringing me on, and to all artists for putting together an awesome tribute!"
What I said. This truly isn't the type of mix I could have made previously, without some of the key software/sound ingredients I listed... technology not only democratizes who can make music, but what type of music they can make, and I'm pretty damn happy with how the guitar, EP, & drums turned out. Emunator evaluated along with Rexy:
"Groovy! Not where I would have ever thought to take this source, but it works! Love the frequent changeups in instrumentation, there's a lot of variety here. Solid across the board in terms of sequencing realism, would have never guessed that the flute or electric guitar weren't played live. This is honestly one of djp's best-produced songs to date."
I struggled a bit with the flute (Spitfire Symphonic), because I wanted to account for breath stops. I actually went back in and tried to add pauses where a player would naturally breathe, but that actually ended up sounding *less* realistic, so I left it mostly continuous. Album director TSori writes:
"You can't have an album without a djpretzel track! When I first messaged djpretzel, I was really excited with how involved he ended up choosing to become, not only remixing a track, but also handling our web design, as well as the multitude of behind the scenes work that goes into actually getting one of these albums released. So, a huge thank you to him for all that work, and of course for starting OCR in the first place so we all have a place to do this kind of stuff.

Now onto his ReMix. "Walking Forward with Determination" is a standout track on the OST, one Golden Sun fans are especially fond of, so when he picked it I was really curious to see what he would do with it. I was sure we were in for a genre shift, but in what direction, I couldn't guess. When he sent "Going Down the Line" in though, it certainly did not disappoint. There's A LOT going on here. It's a smorgasbord of different genre elements. Chiptunes? We've got 'em! Funky bass, wailing guitars, vocal effects, and thunder, right this way! A flute solo? Sure! In fact, we'll throw in some COWBELL at no extra charge! Seriously, this remix has it all. A truckload of contrasting elements, all unified harmoniously by one heck of a groove. I'd like to think I'm not biased when I say this, but this is my favorite djpretzel remix to date, no question (though "Hillbilly Rodeo" is hard to forget). One thing that has consistently impressed me, as I've listened to the ReMixes come in, is how many of them have taken very unique approaches. This one is no exception, and frankly, I'm still not entirely sure what to call this as a genre. No matter. It's a great addition to the album and somehow it makes you feel charismatic and invincible, like you could just roll with anything. It makes you feel like Han Solo."
Making another human being feel like Han Solo - consensually - is one of the finest compliments I've received in my entire life.
So that seems like a nice place to leave things :)
Discussion
Latest 3 comments/reviews; view the
complete thread
or
post your own
.
---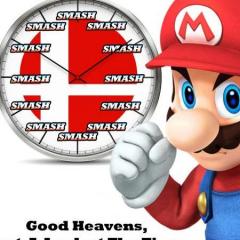 waywardshinobi
on 2020-09-04 06:07:54
---
So good. DjPretzel has done it again. I remember listening to your stuff in the early 2000s.
I haven't been here in a long time. Started coming here back in like, 2002 when I was a kid haha. Windows 98.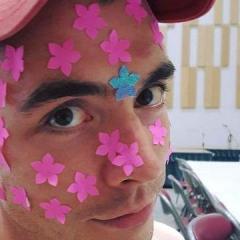 Mr. Hu
on 2020-07-02 16:15:15
---
Such a fantastic mixing job. The kick, snare, bass and organ are glued together so well. Bass and the organ left hand especially. Love.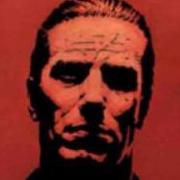 Liontamer
on 2020-06-30 02:42:52
---
What did you think? Post your opinion of this ReMix.
Sources Arranged
(1 Song)
Primary Game:

Golden Sun: The Lost Age (Nintendo , 2002, GBA)
Music by Motoi Sakuraba

---

Songs:
---
Tags
(10)
Genre:

Funk,Rock,Soul

Mood:

Funky

Instrumentation:

Chiptune,Electric Guitar,Electric Piano,Flute,Sound FX

Additional:

Effects > Lo-Fi
---
File Information
Name:

Golden_Sun_The_Lost_Age_Going_Down_the_Line_OC_ReMix.mp3

Size:

5,826,398 bytes

MD5:

dacf9dfb79bc92b36a345022c981c3dd

Bitrate:

235Kbps

Duration:

3:15
Download
Size: 5,826,398 bytes
MD5 Checksum: dacf9dfb79bc92b36a345022c981c3dd
Trouble downloading?
Right-click one of the mirror links above and select "Save Link As" or "Save Target As"!!
Help us save bandwidth - using our torrents saves us bandwidth and lets you download multiple mixes as a single download. Use the tracker below and scroll for more information, or visit https://bt.ocremix.org directly, and please don't forget to help us seed!!
ocremix.org is dedicated to the appreciation and promotion of video game music as an art form. more...
Content Policy
(Submission Agreement and Terms of Use)
Page generated Thu, 01 Jun 2023 11:17:34 +0000 in 0.049 seconds
All compositions, arrangements, images, and trademarks are copyright their respective owners. Original content is copyright OverClocked ReMix, LLC. For information on RSS and JavaScript news feeds, linking to us, etc. please refer to resources for webmasters. Please refer to the Info section of the site and the FAQ available there for information about the site's history, features, and policies. Contact David W. Lloyd (djpretzel), webmaster, with feedback or questions not answered there.