Posted 2020-10-13, evaluated by the judges panel
---
Dramatic, emotive, & dynamic solo piano arrangement of two FF5 themes from Bluelighter (Guillaume Saumande):
"For a long time, I wanted to make an arrangement of the "Forest" theme in piano. Several attempts, but without idea sufficient to start. "Airship" theme interested me also; but no more satisfying result.

I didn't think to marry these two themes, because of their atmospheres completely different (heroic for "Airship" and nostalgic for "Forest"). Later, I tried to play "Airship" in a different mood. It was nearer of the "Forest" theme and it was more natural to arrange these two themes together. In parallel, I trained myself to improvise in piano in these melancholic harmonies, trying to use scale in a cohesive way. With all these elements, I had good material to start my arrangement.

It's played globally in a melancholic and peaceful mood. The accompaniment is discreet and repetitive to emphasize the right hand playing. But there are also some parts more rhythmed. In this arrangement, elements from "Airship" and "Forest" themes intercede between them.

For the title, it was natural to imagine the airship flying over this quiet forest. :)"

Breakdown:

0'00: Intro - "Airship" (soft)
0'15: "Airship" 0'05-0'15 (soft)
0'35: "Forest" 0-0'33 (soft)
0'45: "Airship" 0'05-0'26 (rhythm marked)
1'05: Transition: improvisation around "Forest" 0-0'33 (soft)
1'16: "Forest" 0-0'33 (soft)
1'30: "Airship" 0'26-0'50 (rhythm marked)
1'44: Transition: "Airship" 0'50-0'55 (soft)
1'50: "Forest" 0-0'33 (soft)
2'03: "Forest" 0'33-1'10 (rhythm marked)
2'20: "Airship" 0'05-0'15 (rhythm marked)
2'34 to the end: Outro, improvisation around "Forest" 0-0'33 (soft)
Sometimes the best way to realize an arrangement of a theme is to make it an arrangement of two (or more) themes :) Guillaume does a wonderful job unifying these two pieces & finding common ground by shifting "Airship" a bit - the result feels very natural, and is striking in its emotion & contrast. The artist describes the mood as peaceful but there are definitely some pretty fortissimo chord blocks going on, and in general I enjoyed the shifts between calmer passages and more emphatic phrases. Jivemaster noted one questionable transition & some minor compression issues, but was digging the overall:
"Nice calming start. I agree 1:05 was a bit of an odd transition, with an immediate drop in volume. Despite this, I think you blended the pieces well, and achieved a good mix between the delicate feel and heavier parts. Heavier parts do feel a bit warm/compressed, not sure what's happening there, but I didn't detect any major distortion. Things end quite quickly, but you cover a lot of ground over that time, leaving the audience wanting more. Nicely done."
Emunator adds:
"This is a lovely, dynamic take, just as I've come to expect! Your piano tone is lush and full-bodied - the contrast between the deep rhythmic notes and the twinkly right-hand arpeggios plays well to the strengths of your piano sample. I appreciate how you were able to work different elements of the source into something cohesive and entirely your own.

I'm going to be honest - I wouldn't have called out anything about overcompression on this track had it not been pointed out by other judges. I can hear what others are talking about, but I don't think it warrants a conditional vote by any stretch either. This sounds perfectly passable in its current form to my ears. Great work!"
For my money, some of the runs (1'13") got a little jumbled, but since I sure as heckfire couldn't play 'em myself, can't judge too harshly... been watching a lot of Studio Ghibli with the kids lately, and this has some of that Joe Hisaishi energy, which is always a good thing. This is one of those arrangements which might only ever have occurred to the artist, sounding like an odd/unintuitive concept, but working tremendously well when put in motion, due to clever arrangement & passionate performance. Superb stuff - enjoy!
Discussion
Latest 2 comments/reviews; view the
complete thread
or
post your own
.
---
Souperion
on 2020-10-13 16:21:09
---
So glad to see this made it onto the site! Evocative, adventurous, and a tad whimsical. It travels fluidly through moods, soaring yet grounded. Well done.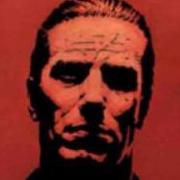 Liontamer
on 2020-10-12 12:12:36
---
What did you think? Post your opinion of this ReMix.
Sources Arranged
(2 Songs)
Primary Game:

Final Fantasy V (Square , 1992, SNES)
Music by Nobuo Uematsu

---

Songs:
---
Tags
(6)
Genre:

Classical

Mood:

Energetic,Suspenseful

Instrumentation:

Piano,Solo Piano

Additional:

Arrangement > Solo
---
File Information
Name:

Final_Fantasy_5_Flight_over_the_Enchanted_Forest_OC_ReMix.mp3

Size:

4,715,926 bytes

MD5:

e2a85e17ced23d6906f3168b42ab8cc0

Bitrate:

192Kbps

Duration:

3:13
Download
Size: 4,715,926 bytes
MD5 Checksum: e2a85e17ced23d6906f3168b42ab8cc0
Trouble downloading?
Right-click one of the mirror links above and select "Save Link As" or "Save Target As"!!
Help us save bandwidth - using our torrents saves us bandwidth and lets you download multiple mixes as a single download. Use the tracker below and scroll for more information, or visit https://bt.ocremix.org directly, and please don't forget to help us seed!!
Follow OC ReMix on Facebook, Twitter and YouTube! Don't miss the latest ReMixes, albums and news!
Follow @ocremix
---
---
Content Policy
(Submission Agreement and Terms of Use)
Page generated Mon, 16 May 2022 05:07:50 +0000 in 0.0562 seconds
All compositions, arrangements, images, and trademarks are copyright their respective owners. Original content is copyright OverClocked ReMix, LLC. For information on RSS and JavaScript news feeds, linking to us, etc. please refer to resources for webmasters. Please refer to the Info section of the site and the FAQ available there for information about the site's history, features, and policies. Contact David W. Lloyd (djpretzel), webmaster, with feedback or questions not answered there.