Posted 2020-10-22, evaluated by the judges panel
---
Minnie Moog (Natalie Bützer) makes a featured ReMix debut with this wonderful, spirited folk/indie/cinematic medley of themes from Night in the Woods, our first arrangement of the late Alec Holowka's soundtrack:
"My contribution to the Pixel Mixers album The Great Tale of the Little Ones: Vol. 2. The album is free and contains over 3 hours of music from over 60 musicians! Be sure to check it out and support the Pixel Mixers!

Credits:

Special thanks to everyone from the Pixel Mixers who helped encourage me to finally get my first track out there for the world to hear. This song is an arrangement primarily based on "Home Again" and "Back to the Holler," but there are many other motifs from the OST carried throughout the arrangement as well.

Source Breakdown:

0:00-2:00: "Home Again"
2:01-3:23: "Back to the Holler" (w/"Rainy Day" motif playing on the woodwinds during the chorus segment)
3:23-4:27: "Rainy Day"
4:28-5:15: "Shapes"
5:16-6:16: "Ghost Hunt"
6:17-7:08: "Mae's House" (main motif at the start of the song) / "The Long Fall" (section between 1:47-2:29)
7:09-8:34: "Home Again" & "Back to the Holler" (combined melodies)

Long track means long write-up, right? :)

My first submission! I'm very nervous. I let this track sit on the shelf for a few months after I finished it, discouraged from submitting because it functions like a medley. Recently, some OCR friends encouraged me to submit it anyway. So here we are, for better or worse. I'm aware that medleys are risky with OCR, but my goal was to retell the game's story using movements, and a hybrid approach to the arrangement's instrument palette.

Relating to the game itself, Night in the Woods follows an anthropomorphic cat named Mae who returns to her hometown after suddenly dropping out of college for unexplained reasons. My first movement reflects her journey back home, with an emphasis on electronic elements (synth arps, pulsing bass, e-drums) to set the stage.

At home, Mae spends time reconnecting with family and friends, only to find that, in the short time she's been gone, things have simply changed. My second movement reflects a stark feeling of change using organic elements (acoustic guitar provided by the great Reuben Spiers, strings, ethnic percussion). Alec Holowka's melodies are surprisingly cheery when you remove a lot of his wonderfully saturated reverb and dig a little more into them, and I wanted to reveal those hidden feelings.

Later in the game, we learn that Mae dropped out of college due to a unique form of anxiety and depression, and also that there's something in the woods. Something terrifying, but something to overcome. Because this portion of the game deals so heavily with metaphorically confronting yourself, I tied the electronic elements and organic elements together, and created a climax at 6:17-7:08 where the organic and electronic instruments trade off as if they're battling each other. In the end, these elements come together for the arrangement's finale at 7:47, uniting the themes and illustrating the concept of overcoming one's fears.

...Like overcoming my fear of submitting. :)

It was ambitious, and for a while I wasn't sure if I had properly achieved my vision for the arrangement. Thankfully, a lot of people have listened to the piece, and it has really resonated with them. Hopefully, that means I did something right. That said, if the track is rejected, I will take it with grace, and simply try again with something new in the future.
Natalie wrote the above & submitted this (fantastic) arrangement before certain context came to light and before, tragically, Alec took his own life. The gaming world lost a very creative & unique voice, and while subsequent information suggested he suffered from challenges not unlike the protagonist of this very game, public allegations & mental health concerns are a very dangerous combination. The entire situation floods me with conflicting emotions, but what's crystal clear is that the types of issues touched on in Night in the Woods are very real & very relevant, and the game's exploration of those issues resonated with many gamers - in no small part due to Holowka's perfectly-suited score. After some reflection on what unfolded, Natalie re-confirmed her submission:
"I'd like for the mix to be posted, if that's okay... I talked with some others, and all I received was encouragement to do so. I'm still kind of worried - but that's just who I am. I worry about everything. *shrug* haha"
No need to worry about the music - it's gorgeous, and while it's clearly a medley, it's also very coherent, largely avoiding the "medleyitis" pitfalls our standards caution against. In terms of reception, due to everything that transpired: we are all flawed, and many of us are (or have been) broken, to varying extents. We need to find a way to reconcile the long-overdue focus on accountability & justice with principles of personal dignity and empathy, otherwise it's a thoroughly Pyrrhic victory. I remember reading Danny B's comments for his Aquaria mix back in the day and smiling when I read Alec's own follow-up comments as composer - it was a unique moment, and I'm glad OCR was involved, even adjacently. People should be remembered for their best selves, and that which they brought into the world to shape our collective experience. This is the part where Edward James Olmos would go "So say we all..." if it were a BSG episode, but I'm just gonna end the paragraph :)
For a first submission, or a tenth, I'm impressed by the timbral/textural variety Ms. Moog packs into this - yes, it's eight & a half minutes long, but there's a ton of arranging, interpretation, a whole conceptual narrative & organic/synthetic dichotomy going on, and it runs the gamut from wide-eyed indie/folk cinematic wonder to bits that approach synthwave, while holding together & telling a story - no small feat! Right from the intro legato string slurs, I knew that the vibe of the game (which I've played for a couple hours) was being honored & felt a sense of connected, invested appreciation for the source material... coupled with very capable technical skill & craftwork. Judges were unanimous; I liked Rexy's comments, in particular:
"Yes, you presented this track like a medley. But each source ties into a larger picture and they have also been substantially interpreted individually. The backing consistently evolves throughout with its consistent accompaniment switch-ups. I like the pacing changes for the melodies too - like at 1:31, where the second half of Home Again had breathing space to draw anticipation for the next movement. Most importantly, you gave enough care to link all segments together seamlessly, so it feels more like a rhapsody rather than a medley. It flows, it draws upon the recognizable parts of the sources, and the message got carried well."
Indeed; Chimpazilla adds:
"As a medley, this flows very smoothly, the transitions are great. I think the instruments are serviced just fine and I love the electronic accents. The track feels like an epic tale. The production is very good and the writing and detailing are on point."
Reuben's guitar gives the organic side of things a nice authentic lift & character, and Ro's mastering is very crisp & clear, making this a satisfying, engaging, & transporting piece of music - bravo on all counts. I think it's a fantastic tribute to a unique game & to a troubled, brilliant composer/developer, and I think it can be both of those things without contradiction or further implication. A thoughtful, substantive, & emotive debut from Minnie Moog - can't wait to hear more.
Discussion
Latest 3 comments/reviews; view the
complete thread
or
post your own
.
---
Emunator
on 2020-10-26 23:47:19
---
Gorgeous, uplifting, dynamic, transcendent... I'm finding no shortage of adjectives to describe the impeccable work you've done here! The variety of instruments, moods, and ideas is mind-boggling! The fusion of electronic and orchestral instruments felt totally natural and never shoehorned in, and both sides were equally well-executed.
My only complaint is that many of your ideas truly had the potential to be fleshed out into their own arrangement, and each time you transitioned to a new idea, I found myself a little sad because I was so caught up in each individual moment. I didn't want them to end. That's not a knock at you, but rather a testament to how great your individual ideas are! I'm sure this will get a lot of repeat listens from me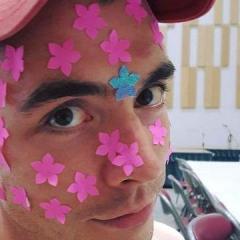 Mr. Hu
on 2020-10-24 23:48:40
---
Great mix and great write-up. Respect.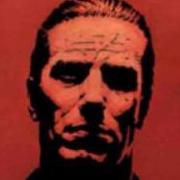 Liontamer
on 2020-10-21 00:52:07
---
What did you think? Post your opinion of this ReMix.
Sources Arranged
(7 Songs)
Primary Game:

Night in the Woods (Finji , 2017, WIN)
Music by Alec Holowka

---

Songs:
---
Tags
(18)
Genre:

Ambient,Cinematic,Classical,Folk

Mood:

Chill,Energetic

Instrumentation:

Acoustic Guitar,Chromatic Percussion,Electronic,Hand Drums,Orchestral,Piano,Strings,Synth,Woodwinds

Additional:

Arrangement > Medley
Origin > Collaboration
Time > Duration: Long
---
File Information
Name:

Night_in_the_Woods_Climb_into_the_Air_and_Close_the_Sky_OC_ReMix.mp3

Size:

14,311,651 bytes

MD5:

a1077a43144aee12ec32982070debead

Bitrate:

222Kbps

Duration:

8:30
Download
Size: 14,311,651 bytes
MD5 Checksum: a1077a43144aee12ec32982070debead
Trouble downloading?
Right-click one of the mirror links above and select "Save Link As" or "Save Target As"!!
Help us save bandwidth - using our torrents saves us bandwidth and lets you download multiple mixes as a single download. Use the tracker below and scroll for more information, or visit https://bt.ocremix.org directly, and please don't forget to help us seed!!
ocremix.org is dedicated to the appreciation and promotion of video game music as an art form. more...
Content Policy
(Submission Agreement and Terms of Use)
Page generated Tue, 28 Nov 2023 22:11:53 +0000 in 0.0435 seconds
All compositions, arrangements, images, and trademarks are copyright their respective owners. Original content is copyright OverClocked ReMix, LLC. For information on RSS and JavaScript news feeds, linking to us, etc. please refer to resources for webmasters. Please refer to the Info section of the site and the FAQ available there for information about the site's history, features, and policies. Contact David W. Lloyd (djpretzel), webmaster, with feedback or questions not answered there.