Posted 2020-12-29, evaluated by Liontamer
---
Emunator (Westin McDonald) helps close out 2020 with a message of conviction & courage, delivering a transporting, atmospheric, & evolving multi-genre take on Lena Raine's iconic score:
""Just breathe.You can do this."

Celeste has become one of my favorite games in recent years because of its addictive platforming challenges and emotionally intelligent storytelling. The mental health struggles that Madeline faces over the course of the game resonated heavily with me, especially during a year that was practically defined by anxiety and uncertainty. Although the game can feel impossibly difficult, it leaves you with this simple mantra at the start of your adventure that I've carried with me throughout the past year.

I immediately knew that I wanted to pay homage to the music of Celeste as soon as I completed my first playthrough. Lena Raine's work on this soundtrack is truly brilliant - it's incredibly catchy but also deceptively complex and always evolving as you progress through each level. I wanted my arrangement to reflect some of the game's most memorable story moments - the sense of awe and beauty when you first embark on your climb, the turbulence as you confront your inner demons, the rush of euphoria leading up to the final summit... and the quiet sense of reflection when it's all over.

Musically, I covered a lot of stylistic territory, borrowing from ambient, synth rock, chiptune, and dark electronic genres. The original "First Steps" track modulates between major and minor frequently, but in a very subtle way. I wanted to exaggerate that effect in my arrangement. I took some creative liberties by adding my own chord progressions and original lead writing to help bridge those gaps, but the main "First Steps" arpeggio (which is layered with an actual celeste sample in my remix, because it had to be!) should keep things grounded and recognizable throughout.

Special shoutouts to the incomparable Kristina Scheps (Chimpazilla) for mastering the track, and to Bev Wooff (Rexy) and Jason Gallaty (Theophany) for also sharing feedback and encouragement throughout the process!

To Lena Raine, Maddy Thorson, and the rest of the Celeste team, thank you for this wonderful gift that has had such an impact on me. I sincerely hope I did it justice. :)"
Celeste has had a profound impact on many, and the soundtrack is both an integral part of that impact as well as a pretty amazing standalone experience; anecdotally, I've seen instances where it was the first game soundtrack someone had bought, or listened to at length (while not playing the game), and that kind of reach says something. Wes's comments about the game & its music echo a lot of what I've read, and the emotions/experiences he enumerates (awe, turbulence, euphoria, reflection) really come through in his arrangement. In particular, the decision to emphasize & amplify the major/minor oscillation is apparent, and works well, adding contrast & spontaneity.
Every new Emunator mix is always a treat when it comes to immersive/expansive sound design (a talent he shares with Theophany), and this is no exception - the source tunes are already inviting, vivid worldscapes, and Wes puts his own sonic spin on Raine's tapestries. The modulated bitcrush fall @ 3'27" is probably my favorite moment, but a play-by-play of the instrumentation would have to sing the praises of the myriad piano/bell/EP elements, soaringly triumphant chiplead, bookended blizzard/footstep FX ("Trudgin' across the tundra / mile after mile..."), and shimmering, ambient pads. It's a rich, complete soundscape, but what's most impressive is the agility with which it is wielded w/ regard to transitions & modulations; this could have been very messy, or abrupt, without the refinement & attention to detail the artist has applied to the "glue" - superb stuff. Our first featured arrangement of a game that has earned a special place in VGM history, I personally think Wes has done Celeste great justice (no Zig-launching intended) & also created one of his best ReMixes to date - bravo, highly recommended! Now let's all take a deep breath for 2021...
Discussion
Latest 3 comments/reviews; view the
complete thread
or
post your own
.
---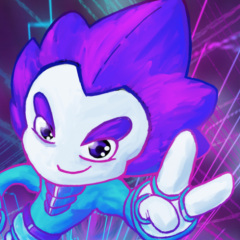 DarkSim
on 2021-01-02 15:14:45
---
This remix is a real journey - the 3 sections are clearly defined, but like DJP says in his writeup, the transitions are so adept that nothing feels forced or jarring. From what I've heard about the game (still yet to play it), emotions play a huge part of it, and the expert sound design allows for a completely immersive experience whilst listening to this. Comparisons to Theophany's work are justified completely - both artists have that ability to arrest your attention and leave you enthralled for the duration of their music. It's beautiful, melancholic, intense, and a fantastic tribute to the original. Cinaeth
on 2020-12-29 18:02:19
---
Please give us more. I love this game and the entire OST. The whole thing is so powerful, both as a soundtrack and as a game. This Remix really nailed it!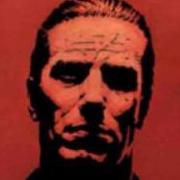 Liontamer
on 2020-12-28 02:25:47
---
What did you think? Post your opinion of this ReMix.
Sources Arranged
(2 Songs)
Primary Game:

Celeste (Matt Makes Games , 2018, WIN)
Music by Lena Raine

---

Songs:
---
Tags
(14)
Genre:

Ambient,EDM,Pop

Mood:

Chill,Energetic,Happy

Instrumentation:

Bells,Chromatic Percussion,Piano,Sound FX,Synth

Additional:

Effects > Glitching
Effects > Lo-Fi
Usage > Winter Holiday
---
File Information
Name:

Celeste_Small_Steps_(Just_Breathe)_OC_ReMix.mp3

Size:

9,411,136 bytes

MD5:

923a6d8df015d14374eb768738bda004

Bitrate:

233Kbps

Duration:

5:20
Download
Size: 9,411,136 bytes
MD5 Checksum: 923a6d8df015d14374eb768738bda004
Trouble downloading?
Right-click one of the mirror links above and select "Save Link As" or "Save Target As"!!
Help us save bandwidth - using our torrents saves us bandwidth and lets you download multiple mixes as a single download. Use the tracker below and scroll for more information, or visit https://bt.ocremix.org directly, and please don't forget to help us seed!!
ocremix.org is dedicated to the appreciation and promotion of video game music as an art form. more...
Content Policy
(Submission Agreement and Terms of Use)
Page generated Thu, 30 Mar 2023 05:31:06 +0000 in 0.0587 seconds
All compositions, arrangements, images, and trademarks are copyright their respective owners. Original content is copyright OverClocked ReMix, LLC. For information on RSS and JavaScript news feeds, linking to us, etc. please refer to resources for webmasters. Please refer to the Info section of the site and the FAQ available there for information about the site's history, features, and policies. Contact David W. Lloyd (djpretzel), webmaster, with feedback or questions not answered there.