Posted 2021-05-03, evaluated by Rexy
---
Did someone say FF7 MEGA-COLLAB? Jorito (Jorrith Schaap) gathered fourteen (!) other talented musicians for this stirring orchestral arrangement of "Tifa's Theme," featured on Final Fantasy VII Remake: Beneath a Stolen Sky:
"Goeiedag! When the Pixel Mixer's community announced they were going to produce an album to celebrate the Final Fantasy 7 Remake release, I immediately knew I wanted to join in. The PS1 was the first console I owned, and FF7 was the first game I got for it, so it has a special place in my heart.

For the album, I ended up with my preferred choice of "Tifa's Theme." Tifa is a very interesting character to me. I wanted to try and capture Tifa's spirit as I saw her, as this strong, badass, but also somewhat shy, deeply caring, and slightly anxious woman, and tried to express that in the music and the arrangement. This piece is also a lot more personal to me than my other works; during the creation of this track I got very close to someone that, to me, has a lot of these same personality traits, and as a result the track became a tribute to this person. It's definitely a great feeling to be able to capture such a cherished moment in time and express it through music!

Right from the start, I already knew I wanted to do a full orchestral track, my first in the Pixel Mixers community. My goal was to involve as many musicians as I could to perform and record the parts, in my continuing quest to at one point hopefully get one of my arrangements performed live one day. This was also my first time producing (and working with) actual sheet music rather than just sharing MIDI, just to try and make it a bit easier for the musicians. A bit of a learning experience that worked out rather well and will probably become a more structural thing moving forward.

As always, I want to express my gratitude to all the performers who were willing to work with me on this track and bring it to life. A big thank you to Maria, Amerlyn, Andrew, Chromatic Apparatus, Andrew, Travis, Lauren, Gregory, Damian, Kyle, TSori, Dewey, John, and Natalya!"

Full credits:
This is one of the rare themes where I spent so much time working on my own arrangement that I have a hard time hearing it any other way, but Jorrith & a veritable army of talented collaborators has changed that - beautiful work that waxes & wanes between more intimate & sparse passages and blooming, grander stuff. The most impressive thing to me is how the arrangement leans in to ALL the respective strengths of the performers involved - tons of meaty brass, string, AND woodwind parts, fully capitalizing on the formidable prowess & passion of the posse. Truly a breathtaking feat and an arrangement that will cause the spine-tingles & the goosebumps; Rexy evaluated:
"I swear - when I thought Jorrith can't get any more ambitious with his projects, he then surprises us with submissions like this. His roster of fourteen (!) session musicians had all contributed to a challenging yet emotive performance, with all parts getting expressed with a literal human touch and mixed to precision within the soundscape. The provided sheet music has been a joy to follow along - a great touch to keep all performers on point, and a decision that benefits the synergy of the overall package.

The arrangement co-operates well around it as well - and while it is a more traditional affair than what Jorrith usually writes, the way he used the chord structures and melodies helped to shape the delicate yet powerful feel he was going for. He even took advantage of the theme's segments and combined chords and melodies during the intro at 0:24, then leaned into further development of that idea on the cello at 1:29 - and hearing the bulk of the ensemble together in the recapitulation at 2:53 demonstrates not only a different set of textures than the initial presentation, but his way of providing thought-provoking harmonies and rhythmic parts that suit the moment.

It's one of those tracks that I pulled out of the inbox, got floored on first listen, struggled to put together words for a few days and still felt the music speaks way louder. Such an impact means Jorrith and his team had created something truly special, both for Beneath a Stolen Sky and the OCR front page. Never stop developing!"
Jorrith's got the Glengarry Glen Ross ABC's of mixing down - Always Be Collaborating. This is the type of "mega-track" that can operate both as the highlight/apex of an album but also as a standalone universe unto itself, and is the most emotive, engaging, & impressive orchestral work from Jorrith to date, in my estimation. I feel like the increasingly elaborate collaborations he's coordinated have culminated in this mix, in a sense, where all of that expertise - both social/logistical & also from a technical/mixing perspective - come into play. Awesome work from all involved - highly recommended!
Discussion
Latest 3 comments/reviews; view the
complete thread
or
post your own
.
--- Chimba
on 2021-05-26 15:35:04
---
I have been lurking here since I lost my account back when the site was purple, but had to make a comment for this jewel. "Short Skirts" has been my favorite remix of Tifa's theme since ever, but this just maybe have joined it at the top. What gorgeous instrumentation, I am in awe. Well done all of you, and thank you! Stoki
on 2021-05-10 12:59:38
---
Oh my god.
This is just breathtaking.
I'm listeening it over and over again.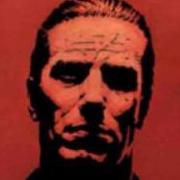 Liontamer
on 2021-05-02 11:32:55
---
What did you think? Post your opinion of this ReMix.
Sources Arranged
(1 Song)
Primary Game:

Final Fantasy VII (Sony , 1997, PS1)
Music by Nobuo Uematsu

---

Songs:
---
Tags
(22)
Genre:

Cinematic,Classical

Mood:

Mellow,Romantic

Instrumentation:

Brass,Cello,Chromatic Percussion,Clarinet,Flute,French Horn,Harp,Oboe,Piano,Strings,Trombone,Trumpet,Viola,Violin,Woodwinds

Additional:

Origin > Collaboration
Production > Live Instruments
Time > Tempo: Slow
---
File Information
Name:

Final_Fantasy_7_Devotion_of_a_Caring_Soul_OC_ReMix.mp3

Size:

7,273,343 bytes

MD5:

24452862d41d2443a6f0865edd268d86

Bitrate:

214Kbps

Duration:

4:28
Download
Size: 7,273,343 bytes
MD5 Checksum: 24452862d41d2443a6f0865edd268d86
Trouble downloading?
Right-click one of the mirror links above and select "Save Link As" or "Save Target As"!!
Help us save bandwidth - using our torrents saves us bandwidth and lets you download multiple mixes as a single download. Use the tracker below and scroll for more information, or visit https://bt.ocremix.org directly, and please don't forget to help us seed!!
ocremix.org is dedicated to the appreciation and promotion of video game music as an art form. more...
Content Policy
(Submission Agreement and Terms of Use)
Page generated Fri, 09 Jun 2023 07:54:03 +0000 in 0.0807 seconds
All compositions, arrangements, images, and trademarks are copyright their respective owners. Original content is copyright OverClocked ReMix, LLC. For information on RSS and JavaScript news feeds, linking to us, etc. please refer to resources for webmasters. Please refer to the Info section of the site and the FAQ available there for information about the site's history, features, and policies. Contact David W. Lloyd (djpretzel), webmaster, with feedback or questions not answered there.