Posted 2021-05-11, evaluated by Rexy
---
Yeehaw! We've got a doozy of a mix for y'all, from TSori (Logan Thomas) & a rough-riding band of outlaws, as they take on the legendary Meta Knight ending theme from Kirby Super Star in an inspired, trumpet-led Latin rock/western that spins an epic tale:
Source Breakdown: Remix - (Source)

0:00-0:25 (0:00-0:05) - ostinato based on source
0:25-0:51 (0:05-0:23) - Melody A variation 1
0:51-1:03 (0.00-0:05) - ostinato
1:03-1:29 (0:05-0:23) - Melody A variation 2
1:29-1:42 (0:32-0:43) - Melody B
1:42-1:55 (0:44-0:50) - Melody C
1:55-2:08 (original) - original melody
2:08-2:23 (original) - original melody and harmony
2:23-2:37 (0:00-0:05) - ostinato
2:37-2:59 (0:05-0:23) - Melody A variation 3
2:59-3:09 (original) - original
There's much to be said by people not me, so let's get to it, with head honcho (and director of A World Reignited) TSori up first:
"I'm happy to make my first non-album submission alongside 4 other great musicians: Eladar, Kenny Jr., Siolfor the Jackal, and tibone.

Kirby Super Star was a fixture of my house growing up. My siblings, friends, and I spent hours playing it together. My favorite part of the game, though, was beating Revenge of Meta Knight, and getting to hear this "House of the Rising Sun"-esque theme while watching the Halberd crash into the ocean.

This tune has been at the top of my list of sources to remix for a while, but it is also one I always considered kind of "perfect" as is. I mean, it's already incredibly memorable with a trumpet playing the lead. What more was I going to do with it?

I got to cover a lot of ground playing-wise with A World Reignited, but one thing I didn't get to do was a piece that was very technically demanding. With that in mind, I really liked the idea of making my next remix a flashy trumpet solo.

This all synced up when I stumbled upon a fantastic solo trumpet rendition of "Libertango" performed by Tine Thing Helseth and a "tango trio." I tried to track down the arrangement to give it a try, but when I realized I was going to have to transcribe most of it, I thought "Why not just do a ReMix in a similar style?", and suddenly "Meta Knight Defeated" popped back into mind.

I thought the "Libertango" arrangement was such a good match for the source, that I ended up borrowing several general ideas from it, though never any actual notes/rhythms. I based the chord progression on typical chords found in Argentinian tango, and the bass part is also a very typical rhythm for the style. The guitar ostinato is based on the ostinato in the source tune, and the accompaniment stays fairly static throughout the piece, as is typical of dances.

There's no two ways about it, though. This ReMix is all about the trumpet. I wanted it to be flashy, catchy, and, most of all, fun to play. When I arranged this, I knew I would be taking a break from recording for a couple months, so I wanted a piece that could keep me occupied with practice during that time. Sure enough, this ReMix was a part of my practice routine for about 3 months, and I probably spent most of that time on just one section... I bet you can guess which one. This ReMix was a blast from start to finish, and, even though I have played it many times, I enjoy it every time.

Now, I may have gotten to be the "star" this time around, but this remix wouldn't exist at all if not for the rest of the team. I've now worked on multiple projects with Eladar, Siolfor, tibone, and Kenny, and I hope there will be more!

Eladar and I joked about the fact that, despite working so much together on A World Reignited, we never actually did a collaboration. We remedied that with an Air Fortress remix for Pixel Mixers a couple months ago, which was, incidentally, his first remix with live instruments. He did such a great job with it though, that I asked him if he would take on mixing and mastering this one too, and I'm thrilled with the results. It's amazing how quickly he's gotten the hang of working with live recordings.

Siolfor is a metal guy... who I keep convincing to record non-metal remixes. I feel a little guilty about it... but he keeps letting me do it, so... whatever, I guess. Seriously though, he is a great musician to work with, and I think he put as much effort into practicing this piece as I did. It really shows in his performance too.

tibone is another "I'm Golden, Son" veteran along with Siolfor and myself. He always does great performance work on both bass and guitar. Despite me not giving him particularly exciting bass parts, he has fun with it and always manages to bring those parts to life. He also made some really helpful observations during the mixing process that I think noticeably improved the ReMix as a whole.

I met Kenny through recording for one of his projects a few months ago, and liked him immediately. Really friendly guy, and incredibly talented drummer. I approached him very early on about helping with this mix, and asked him if he would write the drum part as well. He agreed and not only wrote a very fitting drum part, but gave us a fantastic performance of it. It really sells the style. Also, go check out his YouTube channel. He uses VGM to teach percussion!

The title of the ReMix is a reference both to its tango styling and Kirby and Meta Knight's repeated battles. To sum it all up, I had a great time with this remix and want to thank all of my collaborators for their hard work. I hope everyone out there enjoys the results!!"
Epic mix writeup to go with an epic mix - I enjoyed the heck out of this, the tango/Latin/South-American roots came through, and the fun at 2'08" reminded me of my early days practicing far easier trumpet parts ad nauseam, in high school. While ultimately I couldn't hit high notes and had to move on down to euphonium, trumpet is a hell of a fun instrument for fast passages, as Logan illustrates here. This almost feels like Kirby Super Star by way of Sunset Riders, and that can only be a good thing. Siolfor the Jackal writes:
"When Logan first showed me an early version of this arrangement, I thought it sounded really cool. Then he said to me "How are your jazz guitar skills??" and my first thought was "Uhh, non-existant? Haha." I'm a metal guitarist, and not even a good one!

Logan writes such interesting and varied arrangements, so I'm happy to keep jumping out of my comfort zone to be a part of them."
Sounded both comfortable & in the zone to me, but very cool that Logan's able to persuade collaborators to work in various genres; the end results here and on the album speak for themselves. Eladar (Darren Malley) adds:
"I've always loved the source track here - "Meta Knight Defeated," a bluesy number that heralds the end of Kirby's epic struggle against the Halberd and its crew in Kirby Super Star. It's one of my favorite songs from that SNES classic, and that's really saying something for a game with such an amazing and diverse OST. Honestly, I was crazy about all the Kirby games as a kid, with the enigmatic character of Meta Knight being a particular point of fascination for me (in fact, he's been my avatar on the OCR forums for the past four years, heh).

So when TSori reached out to me with an early draft of his arrangement for this piece, I was immediately excited about it. He showed me the video that inspired his concept - a fantastic performance by Tine Thing Helseth, Jarle G. Storløkken, Aksel Jensen, and Erik Jøkling Kleiva of Astor Piazzolla's famous "Libertango." Recontextualizing "Meta Knight Defeated" in this style and format struck me as an inventive idea, and I was looking forward to hearing how it turned out one day.

But TSori did one better than showing me the finished product. He invited me to mix and master it, and I was happy to help and be a part of the process. Aside from working together on A World Reignited, TSori and I have collaborated on one other fully live-performed track, an orchestral remix of the title theme from Air Fortress I arranged, mixed, and mastered for a Pixel Mixers contest earlier this year. "Until the Next Dance" would be a very different sort of challenge - rather than working with eight performances and figuring out how to make them sound like a full orchestra, I'd need to tighten the focus on four and make them sound like they're playing together in a closer, more intimate space.

Ultimately, I learned a heck of a lot on this project by A/B-ing my mixing work with that Helseth "Libertango" performance, tuning the reverb, panning, EQ, and so on to get as close to that sound as I could. In general, I felt that "less is more" would be the right approach - while I implemented quite a bit of detailed volume automation on most of the parts to get them sitting well together and shining in the appropriate spots, I was careful to keep my modifications subtle rather than overt. I also wanted to make sure I preserved the dynamics of the trumpet part in particular, so I mixed with plenty of headroom and allowed my automation to accentuate and gently adjust the dynamic range rather than flatten it. Key feedback from other members of the team also helped guide my decisions - everyone comes to a track with different ears, and those alternate perspectives can be invaluable while securing your final draft of a piece.

The result, I feel, is a clear and transparent mix that puts the inherent skill behind each of these performances on full display, and brings to the listener a sense of being right there while a band jams out together. Just like that "Libertango" performance, the trumpet may have the spotlight most of the time, but it's easy to pick out the other instruments and hear the indispensible contributions each of them is making to the whole. I hope you enjoy how it turned out!"
Last but not least, Rexy evaluated:
"Logan's directions with his multi-person projects keep varying up so much - and in stark contrast to his previous Tolbi mixpost, he allowed his band to anchor themselves as a backing troupe and emphasized his crazy trumpet prowess. Like previous collabs, all parts have their designated place in the mixdown, the performances are on point, and the mastering feels full despite the more simplistic instrument setup. I would've wanted the guitar on the left speaker to be a touch quieter to bring the peaks more in line on the right-hand side, but considering it's still softer than the trumpet lead anyway, I view it as a non-issue.

Even the arrangement is comprehensive. I'm impressed with the time signature change off the bat - yet even the melodic side has an outstanding balance of firm manipulation and the repeated use of the opening five-second arpeggio keeping the notation grounded. All run-throughs of the A section are non-identical to each other - and while the B and C sections started to veer more into liberal interpretation, they at least resemble fragments of their respective parts and keep to their pitches while still deviating on the rhythms. It's an evident example of Logan using his social network to his advantage while also finding another creative way to utilize his guest performers. And now that I've heard what he's like when he's in the limelight instead of sharing the spotlight with everyone else, I'm curious to know what his next direction would be. Great work to all involved!"
Trumpet's the star, and has an ample stage to pull some nice acrobatics, but guitar, bass, drums, & mixing all provide the right environment for that to make sense, and even as accompaniment you can still appreciate the detail & nuance of those contributions. Great to see Kirby Super Star back on the homepage, and what a fantastic mix from all five artists. Until the next mix!
Discussion
Latest 2 comments/reviews; view the
complete thread
or
post your own
.
---

Crulex
on 2022-01-29 16:32:59
---
Super interesting and awesome to hear this lively take on the Meta Knight ending styled like a western theme that leans into the trumpet even harder than normal. This would make a good addition to the background music for my western DnD campaign I'm doing for some friends. A great arrangement with solid production, fantastic work guys.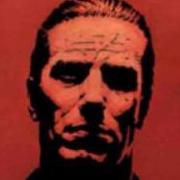 Liontamer
on 2021-05-10 22:49:10
---
What did you think? Post your opinion of this ReMix.
Sources Arranged
(1 Song)
Primary Game:

Kirby Super Star (Nintendo , 1996, SNES)
Music by Dan Miyakawa,Jun Ishikawa

---

Songs:
---
Tags
(8)
Genre:

Rock,Spaghetti Western

Mood:

Instrumentation:

Brass,Electric Guitar,Trumpet

Additional:

Origin > Collaboration
Production > Live Instruments
Regional > Latin American
---
File Information
Name:

Kirby_Super_Star_Until_the_Next_Dance_OC_ReMix.mp3

Size:

5,414,391 bytes

MD5:

dbbae8283eda7dd4f85ff1f8934f935c

Bitrate:

222Kbps

Duration:

3:11
Download
Size: 5,414,391 bytes
MD5 Checksum: dbbae8283eda7dd4f85ff1f8934f935c
Trouble downloading?
Right-click one of the mirror links above and select "Save Link As" or "Save Target As"!!
Help us save bandwidth - using our torrents saves us bandwidth and lets you download multiple mixes as a single download. Use the tracker below and scroll for more information, or visit https://bt.ocremix.org directly, and please don't forget to help us seed!!
ocremix.org is dedicated to the appreciation and promotion of video game music as an art form. more...
Content Policy
(Submission Agreement and Terms of Use)
Page generated Wed, 05 Oct 2022 21:39:01 +0000 in 0.0541 seconds
Thanks to our sponsors...
All compositions, arrangements, images, and trademarks are copyright their respective owners. Original content is copyright OverClocked ReMix, LLC. For information on RSS and JavaScript news feeds, linking to us, etc. please refer to resources for webmasters. Please refer to the Info section of the site and the FAQ available there for information about the site's history, features, and policies. Contact David W. Lloyd (djpretzel), webmaster, with feedback or questions not answered there.