Posted 2022-05-24, evaluated by Emunator
---
Russian ReMixer Black Ace (Alexey Bakhmetyev) is back at it and he's brought help with cosplayer, lyricist, and vocalist Mirasol (Ekaterina Nedorezova) for a big energy rock rendition of Sunsoft's NES sleeper hit (and re-skinned Terminator game) Journey to Silius! Black Ace writes in:
"This track was intended to be an original song based on the melody from the game. I wrote the music, Mirasol wrote the lyrics and sang it, so it's kind of a collaboration. Also, I did nice original music video."
Per his usual habit, Black Ace indeed also took the opportunity to make a music video for the arrangement and further stretch his creative skills; be sure to give it a watch! Journey to Silius's first stage theme is certainly a catchy one that's well-regarded, and Mirasol's lyrics work perfectly in referencing both the game's fearful, dystopian story and the need for perseverance. Black Ace also had more extensive comments in Russian about the creative process. I'm half-Russian myself, but I'm juuuuust a little rusty and dusty when it comes to speaking and reading it, so Google Translate will rescue us:
"Hello again, my dear listeners! For more than half a year I have not written anything here, but this was by no means because I was sitting idle. Against! The last few months have been just a titanic work on a new track, and now I'm proud to present it to you!

At the end of October last year, an idea hit my head - I wanted to make a cover in the industrial style, since I have loved this style for a long time, but I have not yet been able to write in it. The theme for the cover was chosen immediately - a well-known and wildly popular theme from the first and last level of Journey to Silius. The demo was written pretty quickly, but this time I didn't want to do something ordinary... So I showed this demo to my dear friend Mirasol - a vocalist, cosplayer, and just a beauty. We had planned to work together for a long time, but there was no chance.

I asked - "Mirasol, can you come up with a good text and sing along with this?", - and instead of answering, in half an hour I received the first version of the text of the verse, sung into a recorder!

-- You want to say that you just came up with the text in five minutes?
-- Well, yes.

It became clear that we would work together, and the song would still BE! Then we finished this song for two months to the ideal and I was ready to release this track by the new year ... But it didn't work out. I will not describe the details, but the circumstances did not depend on us, and the song lay on the table for another two months.

I came up with the most ambitious and even daring idea - in order not to waste time, you need to try to make an OFFICIAL VIDEO CLIP for this track! I must say right away that this is not my first attempt to make a video for my music, but the first one brought to the end. From the very beginning, I did not believe that I would succeed, because I doubted my skills, but still I started. For three weeks I sat in a video editor like a madman - this idea hooked me so much! And you know - now that the video is ready, I'm VERY pleased with the result! In this video, by the way, there are some funny references - can you find them all? ;) And yes, if you suddenly want to use this track in YOUR video cosplay, or AMV - we will be very happy!

In general, after 4 months, we are proud to present you our joint creation with Mirasol! CATCH THE FIRE!

I don't know how you will take this track, but I can say that this time I am wildly satisfied! This is a really successful collab and invaluable experience in a lot of things that I have never done before. I hope you will enjoy!"
If you can get behind agressive music, this one's for you. Impressive to see from Black Ace's backstory how quickly and enthusaistically Mirasol was able to provide the lyrics and the first pass at the vocals. I loved the dropoff at 3:35 with the focus on Mirasol. It was for quick moments, but the breathier background vocals (e.g. the cry out at :38 and "It's all because of you" at 3:46) were also nice touches and reminded me of the late Russian singer Origa of "Rise"/Ghost in the Shell fame with Yoko Kanno. Hell, I'd love to hear Black Ace and Mirasol do something inspired in that style, only because I know they'd knock it out of the park. Black Ace's continued his comments thanking Mirasol and many others for their help in putting the arrangement and music video together:
"With all my heart, I want, and simply must thank:

Mirasol - A stern professional, thanks to whom the track turned out the way it turned out! Fully dedicate yourself to the cause to achieve maximum quality - that's about her. She is a generator of the right ideas and very strong support. I hope that we will continue to cooperate! Thank you!

Stradi - Although he completely suddenly emerged from the middle of the project, I cannot but thank him, because he really helped me a lot: he showed me his voice mixing methods, showed me interesting plugins and taught me how to work with them, and most importantly, he literally kicked me in the side Reaper, thanks to which I began to master this wonderful program. Thank you friend. Hope you are fine?

Anton Platonov - Without him, we simply would not have been able to record vocals. He not only helped with the recording, but also with the creative during this very recording - it was he who came up with some of the backing vocals. Well, in the end, he once again helped with the proofreading of the English text on the video. Thank you!

Yuna - She helped with the proofreading and proofreading of the song's lyrics. Thanks to her, the text turned out to be good and without errors! Thank you!

Nitrogen - Completely free of charge, for the sake of interest, he created a 3D model of the same floppy disk from the original game based on my sketches, printed and colored it, thanks to which I was able to use it in the video. Thank you!

To all those to whom we showed preliminary sketches of our work, and who shared their opinions and advice with us, in particular to Max Kuzmin - thank you for your patience!

That's it. I am very glad that we brought this project to its logical end and I am glad that all the participants were satisfied, therefore, listen, watch, sing along, rate, repost, comment, take care of your dads from alien terrorists, but just try NOT TO BURN OUT at work!

Don't forget to subscribe to Mirasol's pages:
https://vk.com/mirasol
https://instagram.com/mirasolcosplay
https://tiktok.com/@mirasolcosplay
https://youtube.com/channel/UCsODPq0xSOAVBopKFzSloag"
"It takes a village...," as the saying goes; look what dedication, curiosity, and teamwork can pull off! We're thankful for the support and fine-tuning everyone brought to Black Ace's finished product. If anything, Mirasol's lyrics are even a meta-narrative of Black Ace staying motivated despite not believeing in himself. :-) Beyond being a lyricist and vocalist, by the way, Mirasol's cosplay has already gained strong followings on Instagram and TikTok; we're glad her musical skills also have a new home here as well!
When you've got two highly productive talents joining forces with such strong results, hopefully that means this is just the first of multiple collaborations we get sent our way. This one's a welcome treasure that leans on Black Ace's traditional hard-hitting musical approach and meshses it with beefy guitar work & Mirasol's strong vocals; when you've got something this intense, it's an easy thing to "Catch the Fire!" :-)
Discussion
Latest 2 comments/reviews; view the
complete thread
or
post your own
.
---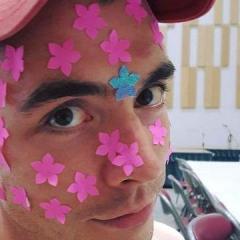 Mr. Hu
on 2022-06-01 16:59:01
---
Never heard of this game until a few years ago but it's no shock a Sunsoft title is getting so much love recently. Cool OST and cool mix.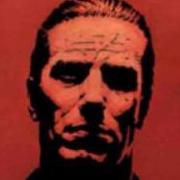 Liontamer
on 2022-05-19 21:17:39
---
What did you think? Post your opinion of this ReMix.
Sources Arranged
(1 Song)
Primary Game:

Journey to Silius (Sunsoft , 1990, NES)
Music by Mabochan,Marumo,Naoki Kodaka,Nobuyuki Hara,Shinichi Seya

---

Songs:
---
Tags
(13)
Genre:

Industrial

Mood:

Aggressive,Energetic

Instrumentation:

Breakbeats,Electric Guitar,Electronic,Singing,Vocals: Female

Additional:

Effects > Distortion
Effects > Lo-Fi
Lyrics > Lyrics: Original
Origin > Collaboration
Time > Tempo: Fast
---
File Information
Name:

Journey_to_Silius_Catch_the_Fire_OC_ReMix.mp3

Size:

9,109,845 bytes

MD5:

450c5f93cc6d7263fc50e33fad03c4e8

Bitrate:

232Kbps

Duration:

5:10
Catch the fire, fire
[Verse 1]
Come with me to the world of shooting stars
You're gonna like it once you'll try it
Lose yourself or find another lie
In the end, it takes you higher
Come with me, I'm gonna show the way
And you will find your fire, catch desire
Lose yourself in such a silly game
I'm gonna bring you higher, wanna try it?
[Bridge]
Losing all and all and we are waiting
Try to find to find the happy ending
Be yourself and fight and fight until the end
[Chorus]
Dashing through the night
An endless fight
We're gonna catch the fire
Learning what is right
You're shining bright
We're gonna catch the fire
Make your dreams come true
Catch the fire, gonna catch the fire
Let me be with you
Catch the fire, gonna catch the fire tonight
Catch the fire, fire
Gonna catch the fire
Catch the fire
Gonna catch the fire
Catch the fire
[Verse 2]
Million faces standing next to you
They're waiting for your journey
In the end, you don't know what to do
Lots of traps will keep you learning
There's no reason to be sacrificed
And there's no way to run or stop the battle
Leave all sorrow in your paradise
You're gonna lose yourself or pass the level (level)
[Bridge]
Losing all and all and we are waiting
(Try to) Try to find to find the happy ending
(Be yourself) Be yourself yourself until until the end
[Chorus]
Make your dreams come true
Catch the fire, gonna catch the fire
Let me be with you
Catch the fire, gonna catch the fire tonight
[Bridge]
The space is crying
The time is dying
It's all because of you
(It's all because of you)
Your soul is rushing
The stars are crushing
I'm standing next to you
[Chorus]
Make your dreams come true
Catch the fire, gonna catch the fire
Let me be with you
Catch the fire, gonna catch the fire
D-d-dashing through the night
An endless fight
Catch the fire, gonna catch the fire
Learning what is right
You're shining bright
Catch the fire, gonna catch the fire
Catch the fire, gonna catch the fire
Catch the fire, gonna catch the fire tonight
Catch the fire, fire
Download
Size: 9,109,845 bytes
MD5 Checksum: 450c5f93cc6d7263fc50e33fad03c4e8
Trouble downloading?
Right-click one of the mirror links above and select "Save Link As" or "Save Target As"!!
Help us save bandwidth - using our torrents saves us bandwidth and lets you download multiple mixes as a single download. Use the tracker below and scroll for more information, or visit https://bt.ocremix.org directly, and please don't forget to help us seed!!
ocremix.org is dedicated to the appreciation and promotion of video game music as an art form. more...
Content Policy
(Submission Agreement and Terms of Use)
Page generated Thu, 28 Sep 2023 03:53:41 +0000 in 0.048 seconds
All compositions, arrangements, images, and trademarks are copyright their respective owners. Original content is copyright OverClocked ReMix, LLC. For information on RSS and JavaScript news feeds, linking to us, etc. please refer to resources for webmasters. Please refer to the Info section of the site and the FAQ available there for information about the site's history, features, and policies. Contact David W. Lloyd (djpretzel), webmaster, with feedback or questions not answered there.