Posted 2022-11-01, evaluated by the judges panel
---
Halloween... is over. The ghosts... into the ether. The ghouls... withdrawn. The candy...? OH! The candy! We've still got the loot, the take, the plunder... YES! Whether you're a kid at heart or the responsible party for a kid in age, the candy is overflowing today, the day after Halloween. What better way to introduce our newest OC ReMixers than to gorge on candy all day in a "Pigmosh"??? :-D
Seriously though, we've got the heat turned up with the OCR debut of metal group Mosh Bits (Chris Goins, Josh Fullerton, Dylan Shipe), who have got some musical intersectionality going on with their piece -- Minecraft X Doom Eternal, if you will (complete with music video!):
"Hey, guys! Long-time lurkers on YouTube, first-time submitter here. This is a remix of "Pigstep" from Minecraft, in the heavy metal style of Mick Gordon's DOOM soundtrack. "Pigstep" is one that we've been wanting to do for a long time, and since a handful of people have requested it at this point, we figured it's finally time.

"Pigstep" is easily the most energetic theme in Minecraft, so we gravitated towards it almost immediately. You'll find the song in Minecraft's Nether, and with the release of Minecraft: Nether Update and the release of DOOM Eternal in such close proximity, along with the underworld/hell theme being the focus of each, it didn't take any time at all to make the connection between the two. We talked about putting this track together for ages, and almost 2 years later, we finally have something we're really proud of. The only thing more fun than recording this was having an excuse to build a Piglin mosh pit in-game.

Thanks in advance for (hopefully) considering us, and thanks so much for the service you all provide."
All those nice things said, and we were almost the bad guys here, as the intial judges panel feedback was focused on the lack of clarity with the mixing despite loving the arrangement and performances. We judges aren't infalliable, we're just worker bees (almost typed "beers", which also works) doing our best to be objective about the inherently subjective. Part of what makes the panel what it is is that when there's nagging feelings, we encourage judges to lean on one another for additional perspectives.
Chimpazilla (a mastering maven in her own right) had that nagging feeling that the NOs were too harsh on the production issues, and asked me to listen in, and I was full of love for Mosh Bits' energy & performance. After making my case for it, and Chimpa feeling affirmed and bolstered in her opinion that this was strong enough, DarkSim and prophetik music came around, and we had our gaggle of YESs. :-) And that means candy -- ear candy -- for YOU! Though coming down on the NO side, MindWanderer IDed the arrangement strengths to a T:
"Cool premise. As someone who's been forced into Minecraft Pigstep dance parties with my kid, I approve.

It's a great arrangement that really captures the style of the DOOM Eternal soundtrack. The bass chugs are iconic and instantly identifiable. You know exactly what this mix is going to be in the one second from 0:22 to 0:23. And it delivers."
prophetik music was ultimately on board with the panel consensus, and he got the premise right away:
"oh, what a great idea. this fits so well together. the rhythm guitar is super aggressive and widely panned which i like in this style. the drums are pretty standard outside a few big fills but sound great and do a great job keeping it driving too. there's some well-timed breaks and the pick-ups like at 2:04 are definite head-bangers. the half-time feel around 2:28 was unexpected but helped to keep it feeling now. it kinda just ends, but that's stylistically appropriate IMO so that is fine."
We do have a fairly high production bar these days at OCR, something that wasn't anywhere near as stringent in the earlier days of the site, but also something that we haven't drastically raised for about half a decade or so. We never want to lose sight of the fact that we're a hobbyist community first and foremost, and that has to leave reasonable daylight between best-in-class production for the genre and capable, skillful, overall strong production with some drawbacks, all while highlighting and promoting the creative & interpretive arrangements we know and love.
It took a light lift to affirm this heavy metal. Though when the package rocks as much as Mosh Bits do, there's no relaxing of our standards, there's only a clearer understanding for we bad guys on the judges panel that this already fits right on in. ;-) Very cool concept inspired by two modern masters of VGM, Lena Raine for catchy composition and Mick Gordon for intense style!
Discussion
Latest 1 comments/reviews; view the
complete thread
or
post your own
.
---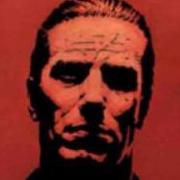 Liontamer
on 2022-11-01 12:13:33
---
What did you think? Post your opinion of this ReMix.
Sources Arranged
(1 Song)
---
Tags
(6)
Genre:

Metal

Mood:

Aggressive

Instrumentation:

Electric Guitar,Synth

Additional:

Effects > Distortion
Production > Live Instruments
---
File Information
Name:

Minecraft_Pigmosh_OC_ReMix.mp3

Size:

4,888,617 bytes

MD5:

bfd835cdf0f2eaea57e794dc308ffaea

Bitrate:

192Kbps

Duration:

3:20
Download
Size: 4,888,617 bytes
MD5 Checksum: bfd835cdf0f2eaea57e794dc308ffaea
Trouble downloading?
Right-click one of the mirror links above and select "Save Link As" or "Save Target As"!!
Help us save bandwidth - using our torrents saves us bandwidth and lets you download multiple mixes as a single download. Use the tracker below and scroll for more information, or visit https://bt.ocremix.org directly, and please don't forget to help us seed!!
ocremix.org is dedicated to the appreciation and promotion of video game music as an art form. more...
Content Policy
(Submission Agreement and Terms of Use)
Page generated Sun, 03 Dec 2023 07:35:17 +0000 in 0.033 seconds
All compositions, arrangements, images, and trademarks are copyright their respective owners. Original content is copyright OverClocked ReMix, LLC. For information on RSS and JavaScript news feeds, linking to us, etc. please refer to resources for webmasters. Please refer to the Info section of the site and the FAQ available there for information about the site's history, features, and policies. Contact David W. Lloyd (djpretzel), webmaster, with feedback or questions not answered there.