Posted 2022-11-15, evaluated by the judges panel
---
about:blank (Chris Bouchard) sends in our first featured ReMix of Fire Emblem: Genealogy of the Holy War, one of the series' lesser-known/mixed entries, expanding on an original source with an eclectic & chill trip-hoppish soundscape:
"Beloved One" is minimal and brief. There's a choir lead, an acoustic arpeggio, and sections are punctuated by a moment of silence. In the context of the game, I'd say it's among the most memorable pieces of music. After slowly making my way through the series (for better or worse, I will now always associate Fire Emblem with 2020), this short song stuck with me.

This remix uses the original's arpeggio as a foundation, and uses those moments of silence to add some atmosphere for transitions. The arpeggio is pretty much there throughout the track, though in some sections it has been changed into chords and in other parts it's in a different key.

I went a little buckwild with everything else, adding some improvised solos and variations on the lead as well as some drums, bass, and a copious amount of atmospheric sounds and samples.

For the ending, I transposed some of the melody from "End of Despair" (also from Genealogy), but the reference is probably too brief for this to be considered a remix of both songs.

Overall, I just tried to make this sound big, triumphant, and bittersweet. Hope you all enjoy it."
Reminds me a bit of DJ Shadow; Chris always manages to blend in a bunch of interesting sounds/textures, often defying easy categorization, and this is no exception - a quieter, haunting ambient intro yields to some pretty gigantic beats & a more electronic/downbeat type of jam. This quiet/loud shift (specifically, 0'33") definitely split the judges panel, with some finding it too disruptive; not me, personally, but you may want to adjust your volume levels in anticipation. DarkSim's vote resonated with me the most:
"What a beautiful intro - that subtle string pad dripping in reverb, followed by a very reflective and serene piano, set to a backdrop of what could be battle noise in the distance, evokes images of standing on an ancient battlefield, looking on as two armies go at one another.

The kick brings us back to Earth at 0:35 and we snap out of our shell-shock as we're hit square in the chest with a wall of sound. I love the stylistic choice here to go big for the main source melody's introduction, although the lead for me feels a little thin. I'd like a little more character to the saw, perhaps with some layering or extra stereo space to help it stand out. The lead at 1:51 is a more interesting sound, although the balance between the lead and drums here feels the wrong way round - the kick and snare are way up in the mix, and those filtered scream effects are also punching above their weight. There's some nice detail in the lead synth that you really have to strain to hear, which is a shame.

2:46-3:11 is my favourite section, stripping everything back to the piano playing the source melody with that gorgeous reverb from the intro and a soft synth bell on the arp. The fire sound effects sound like they've been bitcrushed, and are a bit distracting to me - I'd have preferred them to be more natural sounding, and it's an interesting choice to compress them and use them as a short build at 3:10. I felt that a little ill-fitting for the mood, however if you're going for a calm/hectic juxtaposition then I suppose it's a success!

The unresolved melody into more distorted noise to finish was a good way to work in elements of another source tune, and hint at some sort of battle aftermath, where lives can be rebuilt and melodies resolved.

This track isn't without its flaws - some balance issues in the mixing being the main offenders - however as a whole the creativity is excellent, and it tells a cohesive story to the listener."
Yes, and yes; great play-by-play & highlights, but I'm also nodding my head at the conclusion - creativity & a worthwhile, engrossing journey make a difference. I'm sure it's been employed in a similar way elsewhere, but the manipulated crowd noise was one of several elements that hit me as fresh and raised my eyebrows - in a good way. That type of surprise is worth some rough edges, and sometimes even requires them as part of the execution/context, I think. I'm not enough of a Fire Emblem geek to know this game, but I loved Awakening (Tharja!), and I'm jealous that Chris had enough time to play through them all. Very unique, compelling stuff from about:blank - enjoy!
Discussion
Latest 2 comments/reviews; view the
complete thread
or
post your own
.
--- UdonBullets
on 2023-01-01 20:24:05
---
Is this really only the third Fire Emblem Remix, or did something happen to purge a bunch of them?
Anyway, this relic is very powerful, and the way it comes in after the calm opening took my breath away. Love the wandering, dreamy synths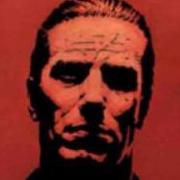 Liontamer
on 2022-11-15 10:57:41
---
What did you think? Post your opinion of this ReMix.
Sources Arranged
(2 Songs)
Primary Game:

Fire Emblem: Genealogy of the Holy War (Nintendo , 1996, SNES)
Music by Yuka Tsujiyoko

---

Songs:
---
Tags
(10)
Genre:

Downtempo,Trip Hop

Mood:

Mellow,Quirky

Instrumentation:

Choir,Electric Piano,Electronic,Sound FX,Synth

Additional:

Effects > Lo-Fi
---
File Information
Name:

Fire_Emblem_Genealogy_of_the_Holy_War_Reunion_OC_ReMix.mp3

Size:

7,287,227 bytes

MD5:

1fe4aafa9cac13af8fd48ecd34b26151

Bitrate:

227Kbps

Duration:

4:14
Download
Size: 7,287,227 bytes
MD5 Checksum: 1fe4aafa9cac13af8fd48ecd34b26151
Trouble downloading?
Right-click one of the mirror links above and select "Save Link As" or "Save Target As"!!
Help us save bandwidth - using our torrents saves us bandwidth and lets you download multiple mixes as a single download. Use the tracker below and scroll for more information, or visit https://bt.ocremix.org directly, and please don't forget to help us seed!!
ocremix.org is dedicated to the appreciation and promotion of video game music as an art form. more...
Content Policy
(Submission Agreement and Terms of Use)
Page generated Tue, 05 Dec 2023 00:08:05 +0000 in 0.0487 seconds
All compositions, arrangements, images, and trademarks are copyright their respective owners. Original content is copyright OverClocked ReMix, LLC. For information on RSS and JavaScript news feeds, linking to us, etc. please refer to resources for webmasters. Please refer to the Info section of the site and the FAQ available there for information about the site's history, features, and policies. Contact David W. Lloyd (djpretzel), webmaster, with feedback or questions not answered there.