Posted 2023-03-08, evaluated by the judges panel
---
Happy International Women's Day! It was mere weeks ago that Stephanie Economou graced the Grammys' stage as the inaugural video game category winner, but as long-time VGM fandom would know, the foundations of game music excellence have so many trailblazing women to thank including Manami Matsumae, Junko Tamiya & Kinuyo Yamashita. At this time one year prior, we celebrated this occasion with Rebecca Tripp's 70th posted ReMix which included 10 talented female performers! Tripp has since reached her 80th mixpost with no signs of slowing down, thus we're happy to celebrate this year with her seventh ReMix of what's seemingly her favorite Zelda score, Skyward Sword, via a charming orchestral medley of themes including a special focus on an indispensable spirit within the Zelda canon, Fi! Rebecca once again grabbed a standalone segment of her larger Skyward Sword tribute, as she explains:
"This is an excerpt of my "Skyward Sword Epic Orchestral Medley". [...] I felt it made a good standalone track! It combines the various "Silent Realm" themes (pieces of all 4 of them!), along with "Fi's Theme" (various versions) and some brief, understated allusions to other "spiritual" themes in SS at the end! I call the track "Songs of Spirit". The original SS OST was composed by Mahito Yokota, Hajime Wakai, Takeshi Hama, and Koji Kondo."
DarkSim actually had an instance of a mistaken interpretation of the Submission Standards, and I don't hesitate to mention that I - the grand poobah of judges - have made that kind of mistake before. Way back as a new judge, I wrongly voted NO on "The Alternate Route" with the critique that the ReMix didn't arrange all of the source tune, just a limited portion (as long as an arrangement is substantial and developed, our rules don't care if you just arrange a segment of a theme). In his case, he argued that because the sound quality/realism wasn't on par or better than the original source tune (namely the flute here vs. the OST version), it couldn't be a pass. However, we actually don't have any such rule or guidance, as fellow judge Chimpazilla noted in her affirmative verdict:
"Hard disagree with DarkSim that the remix must sound better than the original. If that were true, no one would remix anything from certain games! If I had a dime for every remix I've heard that was not as good as the source, well I'd have a shitload of dimes! Yet, those remixes are still great in their own ways. I think as long as the mix sounds good on its own and is produced well with enough variation, that gets it done for OCR's standards."
She's correct in pointing out that if we had that limiting mindset, many modern soundtracks would effectively be off-limits for OCR, since hobbyists typically can't meet or exceed live orchestrations or state of the art samples & production. So with that little submission standards gaiden out of the way, let's get into what we liked and how we don't make the perfect the enemy of the good, once again from Chimpa:
"In Rebecca's case she often melds multiple sources into a cohesive arrangement that tells a new story, as she has done here. Sometimes her instruments lack realism which can kill the mix, but in this track what I hear is real enough and mixed well enough not to stick out extensively as fake, although I do agree with MW about the overuse of tremolo, it's unnatural, but it does fit the vibe of this particular arrangement. I also agree with DS that the tremolo cutoffs are way too abrupt, oof. [...] All that said, this mix transports me to that special "Rebecca Magic Place" and I think others will be transported there too."
I actually couldn't identify every claimed source tune within this presentation, so I welcome any SS soundtrack aficianados to chime in on the Reviews thread with some illumination on how all four "Silent Realm" songs were integrated here. Nonetheless, there's loads of "Fi's Theme" anchoring the arrangement, and Rebecca's soundscapes of woodwinds, bowed & plucked strings, and copious percussive accents adeptly bob and weave through multiple textures. "Transporting" is indeed on point; you can skip (or tripp :-P) around most of her pieces -- this one being a perfect example -- and never feel like you're repeating anything with how consistently her instrumentation evolves.
Though this ReMix primarily arranges Takeshi Hama's work, I recently connected with Rebecca for quotes in a Mat Ombler piece on the outsized influence of Koji Kondo within the VGM arrangement community (in progress, so hopefully Mat's concept sees the light of day). She eloquently offered her informed perspective on Kondo's talent and inspiration for other musicians; I'm confident that, in turn, Rebecca's serene spirit and bustling body of work in this scene will also inspire future generations of game composers and arrangers!
Discussion
Latest 1 comments/reviews; view the
complete thread
or
post your own
.
---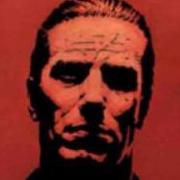 Liontamer
on 2023-03-07 23:08:47
---
What did you think? Post your opinion of this ReMix.
Sources Arranged
(5 Songs)
Primary Game:

The Legend of Zelda: Skyward Sword (Nintendo , 2011, WII)
Music by Hajime Wakai,Koji Kondo,Mahito Yokota,Shiho Fujii,Takeshi Hama

---

Songs:
---
Tags
(13)
Genre:

Cinematic,New Age,Symphonic

Mood:

Mellow,Mystical,Suspenseful

Instrumentation:

Bells,Chromatic Percussion,Flute,Orchestral,Strings,Woodwinds

Additional:

Arrangement > Medley
---
File Information
Name:

Legend_of_Zelda_Skyward_Sword_Songs_of_Spirit_OC_ReMix.mp3

Size:

6,147,808 bytes

MD5:

54b31baa2a33d16b8220a9762eb76918

Bitrate:

214Kbps

Duration:

3:46
Download
Size: 6,147,808 bytes
MD5 Checksum: 54b31baa2a33d16b8220a9762eb76918
Trouble downloading?
Right-click one of the mirror links above and select "Save Link As" or "Save Target As"!!
Help us save bandwidth - using our torrents saves us bandwidth and lets you download multiple mixes as a single download. Use the tracker below and scroll for more information, or visit https://bt.ocremix.org directly, and please don't forget to help us seed!!
ocremix.org is dedicated to the appreciation and promotion of video game music as an art form. more...
Content Policy
(Submission Agreement and Terms of Use)
Page generated Tue, 06 Jun 2023 00:08:13 +0000 in 0.0534 seconds
All compositions, arrangements, images, and trademarks are copyright their respective owners. Original content is copyright OverClocked ReMix, LLC. For information on RSS and JavaScript news feeds, linking to us, etc. please refer to resources for webmasters. Please refer to the Info section of the site and the FAQ available there for information about the site's history, features, and policies. Contact David W. Lloyd (djpretzel), webmaster, with feedback or questions not answered there.