Posted 2023-04-11, evaluated by the judges panel
---
Xaleph (Matt Sabol, founder of Anime Remix) returns after a near-15-year hiatus! We last heard from Matt back in 2008 (!), which is kind of insane to think about, but I'm happy to report that he's not only maintained his musical skills in the interim, but honed them even further. He lives nearby and I reconnected & had lunch with him the other day, and we talked about almost everything OTHER than VGM, so I'm glad to be posting this superb psytrance take on SMB2, with some other Mario influences thrown in, for our Mario Month festivities. His submission email provides a ton of info:
"Tools Used

The name of the song comes from the lore of SMB2.

OK - so I wrote this 3 times. Mainly because my daughter didn't like the other two. I'm hoping she submits to the site soon-ish (maybe a collab?). In any case, I loved this theme when I played this game years ago. I always felt like it had a psytrance vibe to it and wanted to get around to mixing it. I was hoping to finish this for Mario month. Oh yeah - kids are older, and I have more music equipment now. It's been a while and you guys rock.

Several less obvious additions from the source material are in the remix. The squeek at 1:15 through 1:39 is the bongos used in the song. The original baseline is used in 4 different synths playing it in different parts of the mix.

The quotes are from the public domain archive.org compiled from a list of public domain movie quotes. The bundle was from "Beaker Sample V2".

I know the piece is psytrance and I could easily expand this out to a 7-minute-long piece to gradually evolve it. I wanted to keep it interesting for a wider audience, so it's a little more aggressive when it comes to changes. There are a few places where it feels like it's rushing through a story rather than enjoying it. Though there isn't a lot in the source material, I had plenty of source remix content I removed (see the rewrites) - and it was a decision to keep it relatively short. Since the source material didn't have a ton, I listened to a lot of different Mario songs. The goal was to make the song "feel" like a Mario song. So the sounds and sweeps/FX chosen was aimed to support that theme.

0:05-0:48, I spent a lot of time with the psytrance basses to get the thump and the purr you hear at like 0:27 and throughout the piece. I'm using 2 main synth basses with 2 matrix sequencers that automate synth controls and 3 direct automated controls. I'm not using any tools to loop/automate the bassline as I do quite a few custom things with it and wanted that control throughout the piece.

I really wanted to push this concept of the dream throughout the piece, many of the sound effects (some from SMB2) and some are just dream/nightmare SFX either synth created or using the new Reason Mimic sampler. From the break at 0:48 and beyond, you'll hear these SFX. The final one that is subtle is the slow breathing (I used Malström, bounced it, added some SFX and slowed it down to make it sound like a digital dreamer). At 1:53 there is a SFX that's from SMB2 (thank you, Zophar's Domain) that I use as a swell/crash.

At 2:36, I was tempted to reach out to friend violinists or to get their consent to chop up some existing samples I had from prior recordings. What's here is sadly not a live violin. If the part was more involved, I would have reached out and set up a recording session. I still had a lot of fun writing the bridge and buildup afterwards.

3:03-3:44, more original bass part I keep evolving.

3:44-3:58, a lot of bouncing/freezing and manipulating to get that glitchy sound. I really wanted to tie back in the original theme before the ending.

3:58-end, that's me singing. The breathing is a little weird - but the whole song is, so yeah... I did a little voice modification (pitch shift + ~2 formant, I think?). That piano ending was probably one of my favorite parts as the chord progression was a little interesting with the minor dimished chords.

Mastering - I used -10 LUFS as the target. I'm sidechaining the high-pass and I'm using some Ozone Elements tools. I'm no expert at mastering, especially my own mixes.

And, wow - I started writing this at 11pm and it's now 3:25am."
Very comprehensive! I think Matt did to psytrance what the baseball people recently did to baseball - tightened things up a bit, made sure nothing sits in the same place for too long, etc. Personally, I'm all for it; I totally get that part of what puts the "trance" in psytrance is having extended durations and patterns that evolve slowly, over time, but for active listening I think I do prefer something more focused. You still get the satisfying psytrance bass thump/purr he mentions above, there are still trippy squelches, fun transitions, and an enveloping menagerie of FX, but I think his goal of keeping it a bit leaner was the right call, and was accomplished with style. Judges agreed, and were unanimous, and I would be a putz if I didn't quote Emunator's insightful praise & analysis:
"The sound design, particularly in the bass patches, is legitimately professional-class work for the psytrance genre. I was floored from the first seconds of this arrangement from a purely sonic perspective, but what really left me feeling satisfied was the way that the arrangement evolved over the 5 minute duration. Though we frequently return to the same motifs and sounds, there are simply so many bits of sound design and unexpected stylistic deviations that I couldn't possibly summarize all the ways you personalized and developed your concept (thankfully, you did a lot of that heavy lifting for us in your submission letter - it was a joy to read about your creative process and inspiration!) I'm on probably my 10th listen at this point and am still finding new things to love, and appreciating all the clever ways that you flipped and reinterpreted the source material into something entirely new.

Psytrance is a genre that is defined by two diametrically different qualities: extremely nuanced, atmospheric sound design, and raw, primal energy. Your arrangement delivers on both in spades, marrying pristine production quality with a dynamic arrangement. I'm truly enamored by the end result here - I'm not sure what secret psytrance dojo you've been training in for the 15 years since your last submission, but the results speak for themselves!"
What he said; really strong concept & execution - checks all of the boxes you'd want in a psytrance mix, works in some additional variety, manages to swing (mostly) an unorthodox ending, sounds fantastic, and should be a ton of fun for Mario & psytrance fans alike. I just saw the SMB movie with the whole family, and while the experience was somewhat diminished by the kids who sat behind us and talked the *entire* time, it was great seeing so many aural & visual references to the many worlds I've explored over so many Mario games. It's also making a ton of $$$, so between that and HBO's The Last of Us, it seems like the video game adaptation hype train is really taking off. Took long enough! It was thirty years between the two SMB cinematic efforts, and half that time between this mix & Xaleph's previous, and I'm hoping we get "sequels" sooner, in both cases :) Great to see & hear Matt back in action - highly recommended!
Discussion
Latest 2 comments/reviews; view the
complete thread
or
post your own
.
---

Crulex
on 2023-04-29 20:44:04
---
Always like a great trance track that keeps focused and varies things up as the mix goes on, and the added sfx and voice clips were good choices for the dream theme. The end section was awesome as well with the almost ethereal voice and piano. This is fantastic!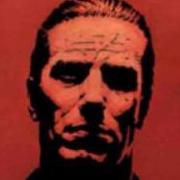 Liontamer
on 2023-04-05 10:48:14
---
What did you think? Post your opinion of this ReMix here.
Sources Arranged
(2 Songs, 2 Games)
Primary Game:

Songs:

Additional Game:

Songs:
---
Tags
(9)
Genre:

Psytrance

Mood:

Dark,Energetic

Instrumentation:

Electronic,Piano,Sound FX,Synth,Violin

Additional:

Time > 4/4 Time Signature
---
File Information
Name:

Super_Mario_Bros_2_The_Muu_Dream_Machine_OC_ReMix.mp3

Size:

8,431,464 bytes

MD5:

a9ffa97bdb68ef6f4103093bc2442661

Bitrate:

231Kbps

Duration:

4:48
Download
Size: 8,431,464 bytes
MD5 Checksum: a9ffa97bdb68ef6f4103093bc2442661
Trouble downloading?
Right-click one of the mirror links above and select "Save Link As" or "Save Target As"!!
Help us save bandwidth - using our torrents saves us bandwidth and lets you download multiple mixes as a single download. Use the tracker below and scroll for more information, or visit https://bt.ocremix.org directly, and please don't forget to help us seed!!
ocremix.org is dedicated to the appreciation and promotion of video game music as an art form. more...
Content Policy
(Submission Agreement and Terms of Use)
Page generated Tue, 06 Jun 2023 08:56:43 +0000 in 0.0555 seconds
All compositions, arrangements, images, and trademarks are copyright their respective owners. Original content is copyright OverClocked ReMix, LLC. For information on RSS and JavaScript news feeds, linking to us, etc. please refer to resources for webmasters. Please refer to the Info section of the site and the FAQ available there for information about the site's history, features, and policies. Contact David W. Lloyd (djpretzel), webmaster, with feedback or questions not answered there.