Posted 2023-05-07, evaluated by the judges panel
---
We've actually got a handful more pieces in the hopper that could have been in OCR's unprecedented Mario Month effort, but it's time to drive off into the sunset for now as we focus on teeing up the community's upcoming Final Fantasy VIII album, SeeDs of Pandora. Before we showcase our event's final Mario mix, let me summarize some highlights of our musical campaign inspired by the massive success of the billion-dollar baby, The Super Mario Bros. Movie:
15 OC ReMixes invoking 25 VGM themes totaling more than 60 minutes of music
13 games from the NES to the Switch across the Mario & DK series, including 4 new games on OCR
25 OC ReMixers from around the world, including 2 repeat ReMixers, 4 returns after lengthy hiatuses, 6 sophomore contributions, and 8 debuts
Diverse non-Mario music influences like Lena Raine, Sunn O))), Sigur Rós, Herb Alpert, E.S. Posthumus, and The Rolling Stones
Diverse genres including jazz, EDM, psytrance, DnB, post-rock, symphonic rock, hip hop, chiptune, funk, and digital fusion
That's a microcosm of the creative depth OC ReMix has exhibited for 20+ years, so it's a treat to wrap us up with a remarkable ReMix that managed to split our judges panel right in half! This piece was among the earliest sent in for Mario Month, and all the judges loved the arrangement, but mixing issues divided us on whether to roll with it or not, so it ended up taking the longest to decide on. OCR founder, webmaster & grand poobah djpretzel cast the tiebreaker vote in this piece's favor, so let's round things out with Brazilian newcomer Kiragon o Bardo & Japanese newcomer Kyana rocking out Mario Kart 8's "GCN Yoshi's Circuit"! Kyana's objective -- make every audience segment happy:
"I made the drums part after listening to Alberto's playing.

I kept in mind to cover the drums part, to entertain not only the listener, but also the player!"
Kiragon's objective -- augment his upbeat rock performance with Kyana's wild and wooly drums:
"This specific mix features Kyana, a very talented drummer from Japan. The other instruments are played by me. You can also hear it with soulless drums, MIDIs, and a super cool video edition that I made on my YouTube channel! The arrangement has many influences and references. The instrumentation itself was inspired by the game Yoshi's Story, so the main lines are played in a melodica and a recorder flute. I made sure it had some elements from all the original versions of this track, but the main reference was the Mario Kart 8 version. At the solo part, it's almost a medley. It has many references. The Super Smash Bros. versions of these songs inspired most of them, among those are: "Flower Garden" from Yoshi's Island, "Wildlands" from Yoshi's Island DS, the Mario Kart lick from "Dolphin Shoals" from Mario Kart 8, "Athletic" theme (bongos) from Super Mario World, and "Yoshi's Story" theme.

P.S. Alberto is me, Kiragon. My friends call me Alberto for some reason."
Alberto, consider us new friends, and we're happy you & Kyana are formally a part of our community now. I actually was the one who tweeted out to Kiragon encouraging him to submit this, so he had one judge in the back pocket. ;-) Fellow J Emunator really hit on the arrangement approach and favorable highlights I also noticed with their team-up:
"This is an interesting approach to arrangement that we don't really get often. The instrumentation feels almost identical to the original, though it's been clearly recreated with a pretty meticulous attention to detail. The end result reminds me a lot of Juke's approach with tracks like "Vacation in the Mushroom Kingdom" or "Our Home" where much of the personalization comes in the way that you interweave a number of other sources into the arrangement. This does feel a bit more like a medley but ultimately feels cohesive enough to pass muster on the arrangement. The Yoshi's Island theme is the only instance where the transition feels jarring, but you tie it back to the main arrangement by bringing in some of the Mario Kart tune at the same time.

The whole mix definitely feels squished and messy, but in a way it almost kind of works? I feel like I'm listening to a maniacal live band play in a small pub somewhere, so the mixing doesn't feel entirely out of place for me and almost contributes to the live jam band sound.

The organ solo rips, by the way. Nice work on that.

I was fully prepared to vote NO on this when I first heard it but the more I engaged, the more I came around to it and appreciated all the subtle things you did with your arrangement. I'm glad to have flipped here, it's fun on this side :D"
This man gets it, and his perspective ended up informing djpretzel's deciding call the most, so here's to Emu and his excellent advocacy! Let's let our leader djp steer this judgement across the finish line:
"Has anyone seen The Amazing World of Gumball? Because I swear this has the same energy...

I've heard drums mixed like this before, somewhere (maybe it was Boredoms?), but before we get to that, one thing is abundantly obvious: Kyana can DRUM!! Goodness gracious... I confess that I'm probably more tempted to "excuse" or attribute to intentional aesthetic choice the drum mixing, based on how solid the performance is - it's not how we should really approach evaluation, but it's hard for me to process throwing down such a badass performance and then being.... nonchalant?... about how it's mixed. The kick hits me the weirdest.... drier than a Cabernet in the Gobi, EQ curve that makes it sound more like a cochlea misfire at times... but it's a sound. And in the zany & boisterous context of the overall arrangement, it's a sound that ultimately works well enough for me. Other judges covered various highs & lows already, but the sink-or-swim factor for most seems to be the less-orthodox production, and I side with the approval votes."
I've likely logged over 6,000 evaluations myself when it comes to judges votes and inbox evaluations together, so I've been the villain on plenty of calls, but I agree with both Emu & djp that it's nicer to be on the inclusive side when things seem on the bubble. Like they said, the overall presentation's super fun, retaining all the lighthearted personality of the original Nintendo music, spiced up via the live instrumentation and multitude of smoothy stitched theme cameos, so it's all love for Kiragon & Kyana's "Love Mix Version" over here! A big welcome to two bros in music who have waved the checkered flag on our community spotlight of gaming's favorite plumber adventurers, the Mario Bros.!
Discussion
Latest 3 comments/reviews; view the
complete thread
or
post your own
.
---

Crulex
on 2023-05-27 23:10:53
---
Sounds almost a race in and of itself with it's arrangement, especially closer to the end with the cameos and the speed up "final lap" part. Interesting for sure, pretty good for a short and sweet mix.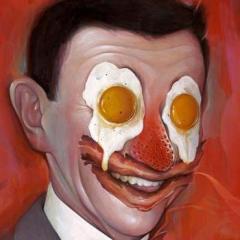 mitlong
on 2023-05-09 18:20:23
---
It's my new favorite of the moment, although I am admittedly a sucker for a medley.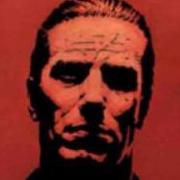 Liontamer
on 2023-04-30 12:18:46
---
What did you think? Post your opinion of this ReMix.
Sources Arranged
(7 Songs, 6 Games)
Primary Game:

Songs:

Additional Game:

Songs:

Additional Game:

Songs:

Additional Game:

Songs:

Additional Game:

Songs:

Additional Game:

Songs:
---
Tags
(14)
Genre:

Rock

Mood:

Energetic,Funky,Happy,Quirky

Instrumentation:

In-game FX,Organ,Whistling,Woodwinds

Additional:

Arrangement > Medley
Origin > Collaboration
Production > Live Instruments
Time > Duration: Short
Time > Tempo: Fast
---
File Information
Name:

Mario_Kart_8_Yoshi_Race_(Love_Mix_Version)_OC_ReMix.mp3

Size:

3,826,196 bytes

MD5:

832a919ca0b73043d41c8498f2a14530

Bitrate:

210Kbps

Duration:

2:22
Download
Size: 3,826,196 bytes
MD5 Checksum: 832a919ca0b73043d41c8498f2a14530
Trouble downloading?
Right-click one of the mirror links above and select "Save Link As" or "Save Target As"!!
Help us save bandwidth - using our torrents saves us bandwidth and lets you download multiple mixes as a single download. Use the tracker below and scroll for more information, or visit https://bt.ocremix.org directly, and please don't forget to help us seed!!
ocremix.org is dedicated to the appreciation and promotion of video game music as an art form. more...
Content Policy
(Submission Agreement and Terms of Use)
Page generated Tue, 06 Jun 2023 08:51:25 +0000 in 0.0621 seconds
All compositions, arrangements, images, and trademarks are copyright their respective owners. Original content is copyright OverClocked ReMix, LLC. For information on RSS and JavaScript news feeds, linking to us, etc. please refer to resources for webmasters. Please refer to the Info section of the site and the FAQ available there for information about the site's history, features, and policies. Contact David W. Lloyd (djpretzel), webmaster, with feedback or questions not answered there.