Posted 2023-05-08, evaluated by Chimpazilla
---
We are proud to announce the release of our 78th FREE community VGM arrangement album, Final Fantasy VIII: SeeDs of Pandora!
Check the site, enjoy the music, and please help spread the news!
By the numbers, that's eighty tracks spread across five discs, each disc featuring a unique theme, with 97 contributing musical artists, paying tribute to the soundtrack of Final Fantasy VIII (PS1, 1999), composed by the one & only Nobuo Uematsu! We have once again partnered with Game-Art-HQ for some superb artwork, and with seasoned directors Jorito & Darkflamewolf at the helm, everything has come together into over five & a half hours of creative, diverse, & transporting music!
This entire project was actually rescued from a previous effort which stalled; both directors did a superb job assessing the status, reorganizing around a new concept, and ensuring that gaps were filled and that this eclectic, engrossing, and very unique entry in the Final Fantasy series was done musical justice; DFW writes:
"...despite having a solid directing team and the backing of OC ReMix to revive this project as an official album straight out of the starting gate, we still needed a solid vision for the project. We could have gone the traditional route and just do a chronological ordering of tracks from the beginning of the game to the end and let remixers decide what theming and genre is best for their claimed tracks - or we could go a more unique route and create special, themed groupings of tracks. Taking inspiration from the Spectrum of Mana album, directed by Nate Horsfall, I divided up FFVIII's soundtrack into three distinct styles:

CALM - Chill and slow remixes that had a cultural bent either via arrangement or unique instrument use that gave visions of a specific culture.
CRAZY - Toe-tapping, floor-thumping, heart-pounding beats and fast, frenetic energy in remix form.
GOOFY - Songs that are remixed in ways you would not expect, for example taking a waltz and making it death metal. Constantly surprise the listener and betray their expectations.

With the vision set, we recruited far and wide for remixers and artists. The unique flavoring of the three discs drew interested creatives to the project and helped nurture fantastic remixes and artwork. It was around this time, as musicians flooded in to claim tracks, that we might have more finished tracks by the end than the planned three discs could handle and thus the further theming of the album began to revolve around the three Gardens in the game: Balamb, Galbadia, and Trabia. However, the need for that fourth disc loomed and the only other option left which made the most sense was the Lunatic Pandora (or the Pandora) disc. With these themes locked in, the artists went to work straight away and created some fantastic pieces that matched the original vision. With the help of Jorito, it was an amazingly smooth experience and we managed to get a complete album finished in just over a year's time with a whopping 69 tracks!

But wait, there's more! In the 11th hour, weeks before we were to submit the album to OC ReMix, ZackParrish, among others, spearheaded a crazy last-minute bonus disc with 11 more tracks (get it, 11th hour?!) to cover any last, remaining songs on the OST the core album couldn't. It was a fun, insane rush to the finish line and with a final tally of 80 tracks in total, we have officially broken the record as of 2023 as being the biggest album ever produced out of OC ReMix! We are kings (and queens)! Kudos to all the talented people who helped make this album a reality! It was a joy working on this and seeing it come together.

Finally, one final note to you, the listener: If you are expecting these remixes to adhere close to their original inspirations or to have faithful adaptations of well-known and beloved tracks, then this album might not be for you. The intent with this album was to embrace the remix aspect of OC ReMix fully and to interpret the original melodies in ways you might not have heard before. Our goal is to provide something new and transformative with these songs. So go in with an open mind and know that this listening experience was carefully crafted to take you on a journey (I should know! I ordered the tracks specifically to flow in a way that felt natural). We hope you enjoy this album and may it always rekindle your fond memories of your time playing Final Fantasy VIII."
It's a Jerry Garcian thing to say, but it has indeed been a long, strange trip! Jorito adds:
"And boy, what a journey it was! We managed to interest a lot of people from the VGM community, with a good mix of OC ReMix veterans, people from other communities, and newcomers. We created a Discord server for the album to help coordinate things (not a small feat with I think in total some 70+ people), many fun conversations were had there, and the setup overall led to a positive, supportive environment that made the whole experience very enjoyable. And of course I would be amiss if I didn't mention the collaboration with Darkflamewolf; we worked really well together as a directing team, each of us with their own areas of expertise and roles yet always united to get the album done and cheering all the artists that joined us on this journey. All in all it was a very smooth experience, and I think all everyone involved should be very proud of what we've achieved together.

I hope all the fun and joy we had while creating this album for you shines through, and that you, dear listener, enjoy this fresh new take on the music of Final Fantasy 8 as much as we enjoyed making it."
FF8 has a really unique soundtrack, even among Uematsu's gigantic body of amazing scores, so I think taking an interpretive, explorational, & diverse approach to its arrangement absolutely makes sense. Those adjectives are near & dear to our ethos at OCR, so I'm thrilled to see them explicitly embraced. I'm not just talking about diversity of the artists - who they are, their background, their relationship to the game, OCR, VGM, etc. - but also the musical diversity of their contributions, with each track coalescing around a different disc-based theme, but retaining its own unique identity as well. We begin our introductory journey of several featured mixes with this lush Middle Eastern folk/world wind piece from Clément Panchout, who teams up with Gamer of the Winds, Facemelting Solos (not a lie!), & SableProvidence. Clément writes:
""Aroma of Sugary Warmth" is a tribute to the sounds of the Middle East, mixed with electronic sounds, more and more present in a second movement to create an ambient soundscape that - I hope - will make you travel."
It most certainly did. We've got live oud, here, people. Live oud! Let's be clear, when you name your mix "Aroma of Sugary Warmth," you're making a statement. If you don't deliver something both sugary AND warm, which triggers whatever latent synesthesia necessary to invoke the corresponding olfactory sensation, then I'm not sure you get my full endorsement. Fortunately, this delivers on its titular promise; it might be an odd way to put it, but this mix sounds like how I imagined Turkish Delight would taste, back when I watched the earlier, animated Lion, the Witch, and the Wardrobe as a kid, before I found out how it actually tastes. You could almost forgive Edmund his moral transgressions & betrayal, because DAMN did that TD look delicious. The harmonies between wind leads on this mix are divine, seductive, high-grade ear candy, and everything else is spot-on as well; superlative work, by all involved. Judge Chimpazilla evaluated all the flood mixes; her shorthand notes sum things up nicely:
"Luscious soundscape, nice deep bass, awesome instrumentation, well-personalized arrangement, well mixed, source sounds like plenty."
All the good good things; director Darkflamewolf writes:
"A familiar tune to any who have played Final Fantasy VIII. There have been multiple remixes of it in the past, but none, I feel, that have taken it to the lengths Clément did with the cultural additions of the oud and dizi."
Fellow director Jorito adds:
"I have worked with Clément before on OCR's Terranigma album, and I was glad to have him join on this album too. I wasn't sure what to expect, but Clément definitely took the cultural element up a notch or two with this track. Having Middle Eastern elements in this track definitely blows some new life into the source track, with a great balance between familiarity and original writing. Especially the section at around the 1-minute mark adds some extra flair to the source track. The live instruments and the dreamy last section really make this one smooth, enjoyable listening experience to ease us further into the world of FF8."
There's much more where this came from, but it's also a fantastic introduction to the diverse, rich, & creative mixes so many artists have put together for this huge effort! Congrats to everyone who contributed for a successful release - we hope you enjoy Final Fantasy VIII: SeeDs of Pandora, and please help us spread the news!
Discussion
Latest 1 comments/reviews; view the
complete thread
or
post your own
.
---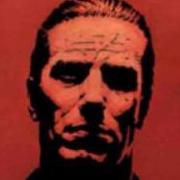 Liontamer
on 2023-05-08 11:39:23
---
What did you think? Post your opinion of this ReMix.
Sources Arranged
(1 Song)
Primary Game:

Final Fantasy VIII (Square , 1999, PS1)
Music by Nobuo Uematsu

---

Songs:
---
Tags
(8)
Genre:

Cinematic,Folk

Mood:

Mellow

Instrumentation:

Oud,Woodwinds

Additional:

Origin > Collaboration
Production > Live Instruments
Regional > Middle Eastern
---
File Information
Name:

Final_Fantasy_8_Aroma_of_Sugary_Warmth_OC_ReMix.mp3

Size:

6,430,069 bytes

MD5:

56116e5718a9e161f35bdb5370bc21da

Bitrate:

230Kbps

Duration:

3:40
Download
Size: 6,430,069 bytes
MD5 Checksum: 56116e5718a9e161f35bdb5370bc21da
Trouble downloading?
Right-click one of the mirror links above and select "Save Link As" or "Save Target As"!!
Help us save bandwidth - using our torrents saves us bandwidth and lets you download multiple mixes as a single download. Use the tracker below and scroll for more information, or visit https://bt.ocremix.org directly, and please don't forget to help us seed!!
ocremix.org is dedicated to the appreciation and promotion of video game music as an art form. more...
Content Policy
(Submission Agreement and Terms of Use)
Page generated Tue, 06 Jun 2023 09:28:45 +0000 in 0.0706 seconds
All compositions, arrangements, images, and trademarks are copyright their respective owners. Original content is copyright OverClocked ReMix, LLC. For information on RSS and JavaScript news feeds, linking to us, etc. please refer to resources for webmasters. Please refer to the Info section of the site and the FAQ available there for information about the site's history, features, and policies. Contact David W. Lloyd (djpretzel), webmaster, with feedback or questions not answered there.